The tiny house market is chock full of unique tiny homes, each with its own approach to small space design. You can find everything from the traditional rustic cottage to modern high-end homes.
This tiny house, called Alpha, errs on the side of modern builds, without straying into clinical design. It manages to maintain a degree of coziness and comfort throughout. It's the first tiny house to be produced by the Pennsylvanian company, Liberation Tiny Homes.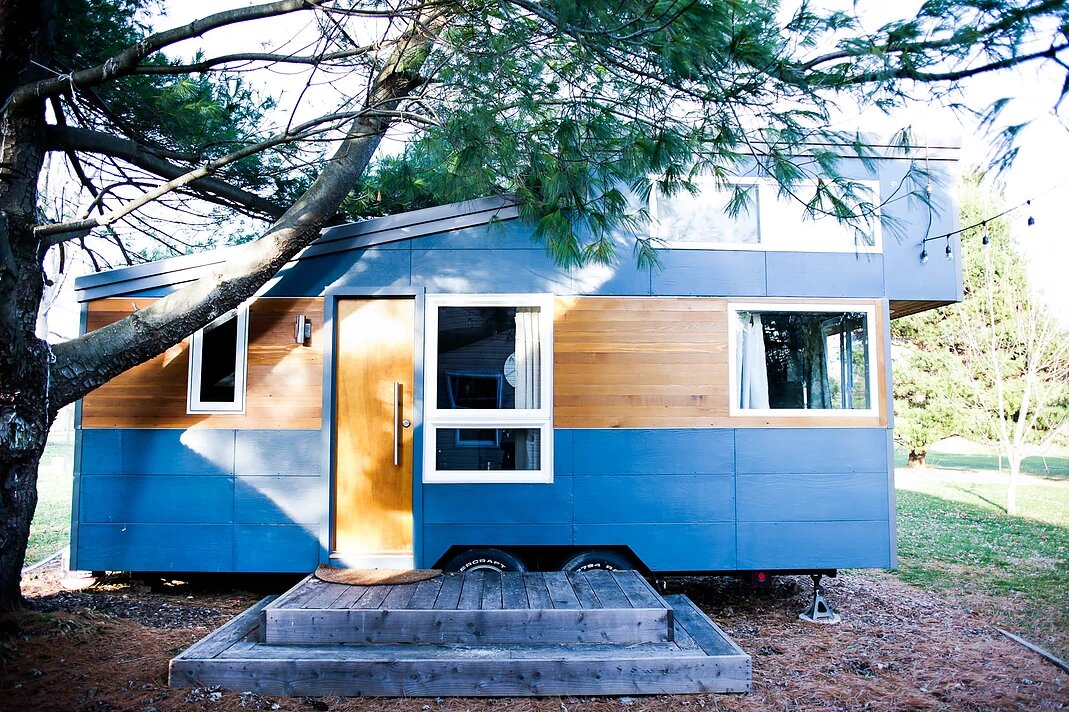 The exterior of the Alpha is finished in a mix of cladding. It's most striking feature is perhaps the bright blue finish. That, coined with the unusual roof shape and bump-out over the trailer hitch, make it immediately stand out from the crowd.
The interior is a mix of modern and traditional design. They haven't opted for an ultra-white minimalist finish, nor have they gone down the road of using wood everywhere. There's a nice balance that results in an atmosphere of comfort.
The first floor has been divided up between a living room, kitchen and bathroom. The kitchen looks to come fully equipped with all the mod-cons you'd expect to find in your typical home. The bathroom is small, but they've made the most of the space by using an rv toilet and creating an open shower.
The living room is spacious enough to accommodate an l-shaped sectional sofa, along with a small coffee table and a few other bits and pieces. An open staircase takes you up to the loft, which contains the bedroom. They've made use of boxy shelves to create storage. The shelves also double as a barrier at the open end of the loft.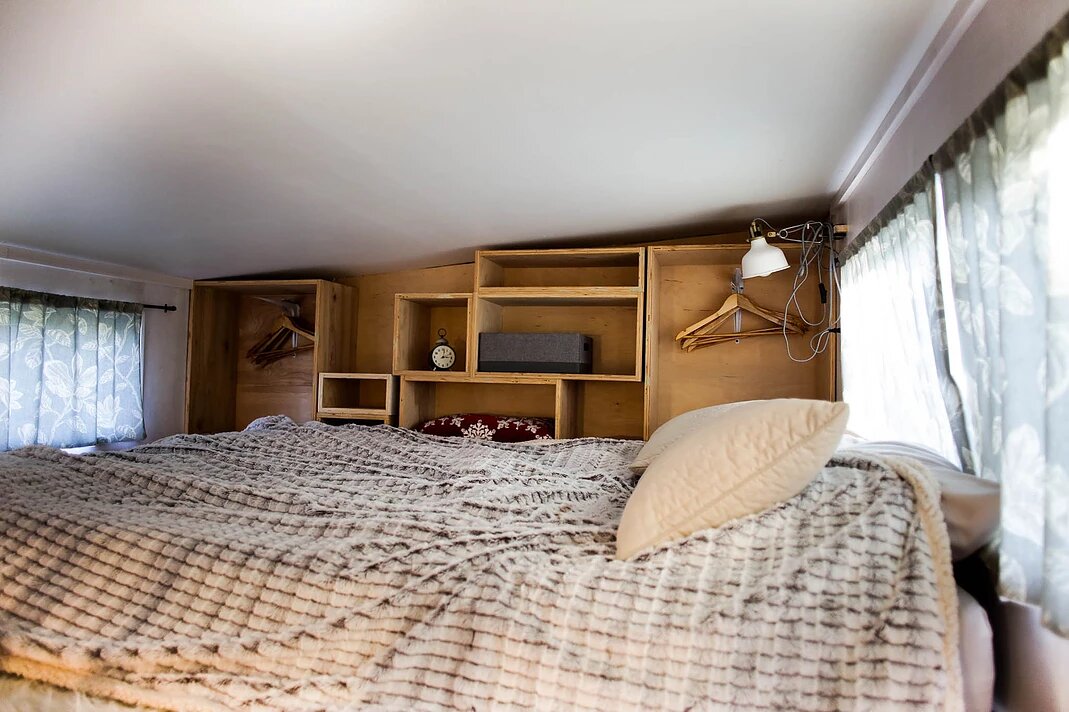 The Alpha was Liberation Tiny Homes debut tiny house. It was competitively priced at $45,000 and can now be rented through AirBnb for short stays in Lancaster, Pennsylvanian.
For more tiny houses check out The Tiny House of Small Town, a 213-square-foot tiny home from Korea. Or, Greenmoxies 340-square-foot tiny house from Canada. See all tiny houses.
Via TreeHugger
Photos: Liberation Tiny Homes