Called Alpha, this tiny house on wheels is designed to take advantage of its surroundings with a fold down deck and expansive windows. It also features a number of smart storage solutions and flexible living spaces that make living in a tiny house more feasible.
Alpha is the latest design from Nashville based tiny house company, New Frontier Tiny Homes. Like its predecessors, the finish is a mix of rustic and modern.
The luxurious tiny home contains a total of 240 square feet (22 square meters) of usable space. The exterior has been clad with cedar siding; some of which has treated with the shou sugi ban method – the charring of wood to protect it from the weather, pests and fire.
The central portion of the Alpha has two large floor to ceiling windows. One of them is a set of patio doors, the other is a large rolling garage door. When raised, the garage door opening leads out to a small fold-down deck. With both windows "open" plenty of fresh air is allow to pass through the home, keeping it cool and well ventilated.
The interior is largely divided up into 4 main rooms: the raised kitchen, the central living area, the bathroom (found to the back), and the loft bedroom. The kitchen is one of largest I've seen in a tiny house featuring a 33-inch farmhouse apron sink, a dishwasher, full-size refrigerator, and a 5-burner induction cooktop.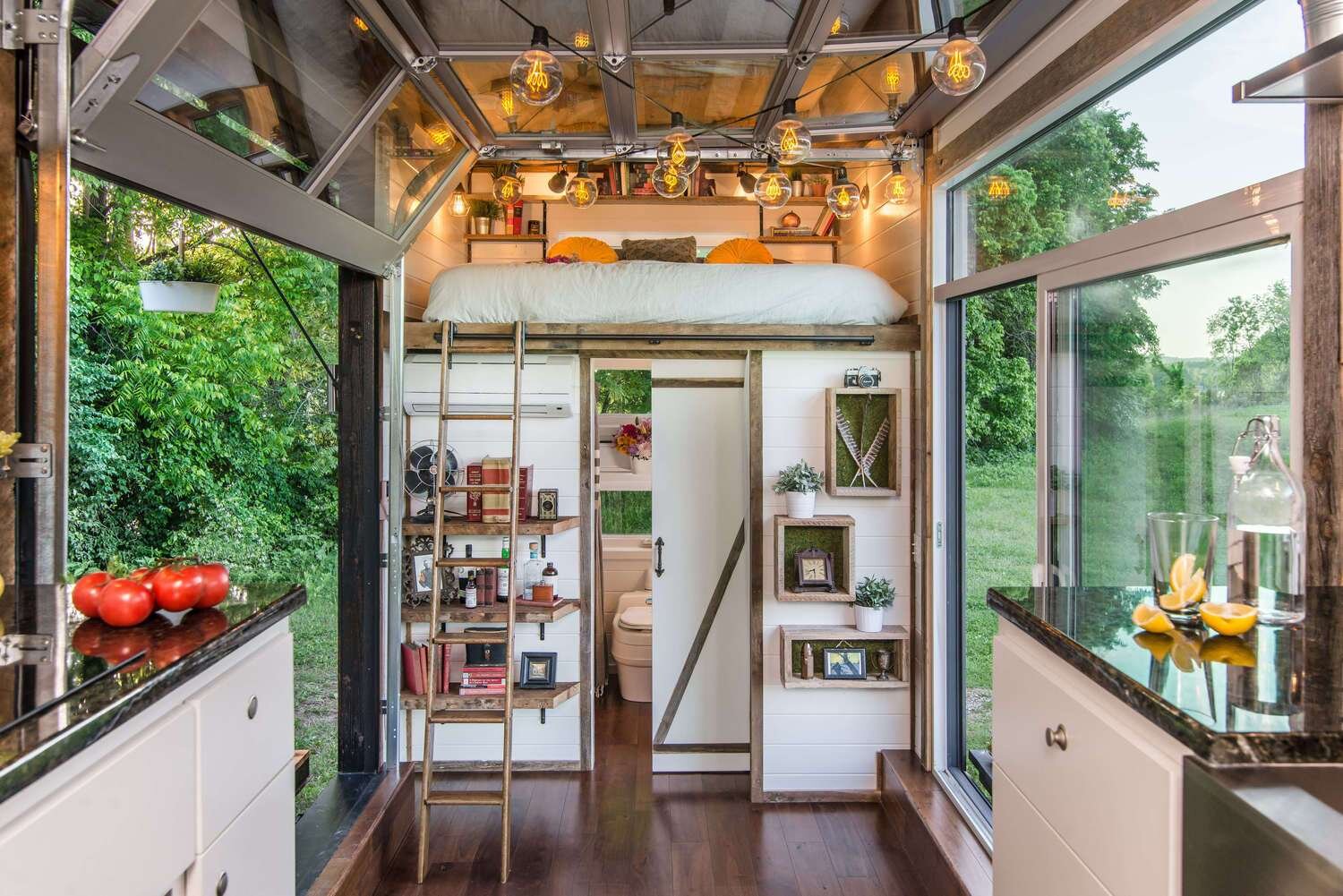 The central living area is a multi-functional space that can be used as a living room, or, thanks to some clever hide-away items found under the raised kitchen, as a dining room. The steps and adjacent storage boxes can be pulled out to create a "pop-up" dining table capable of seating 8 people.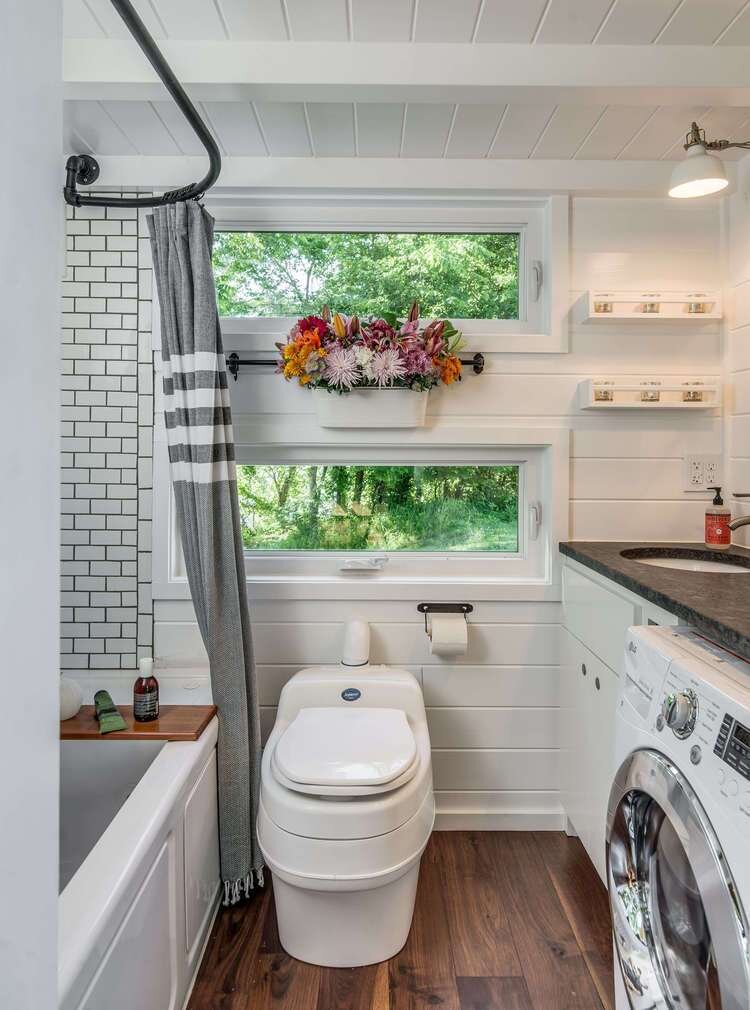 The bathroom, like the other rooms in the Alpha, is relatively spacious. It has an all-in-one washing machine, shower/bathtub, sink and a composting toilet. The loft can be found above the bathroom and is a cozy little sleeping nook with a king-size bed that's accessed by a ladder (which you can stash under the kitchen). Pricing for the Alpha starts at $79,000 USD and goes up to $95,000.
For more tiny houses check out Z Huis, an outdoorsy tiny home kitted out with a climbing wall. Or, the Ark Shelter, a tiny modular home designed to help you reconnect with nature. See all tiny houses.
Via TreeHugger
Photos: New Frontier Tiny Homes