This series of egg-shaped capsules have been designed by the Korean studio Yoon Space + Song Pyoung. The capsules, called "Albang", can be found on Osan Beach in Seoul and serve as outdoor living spaces.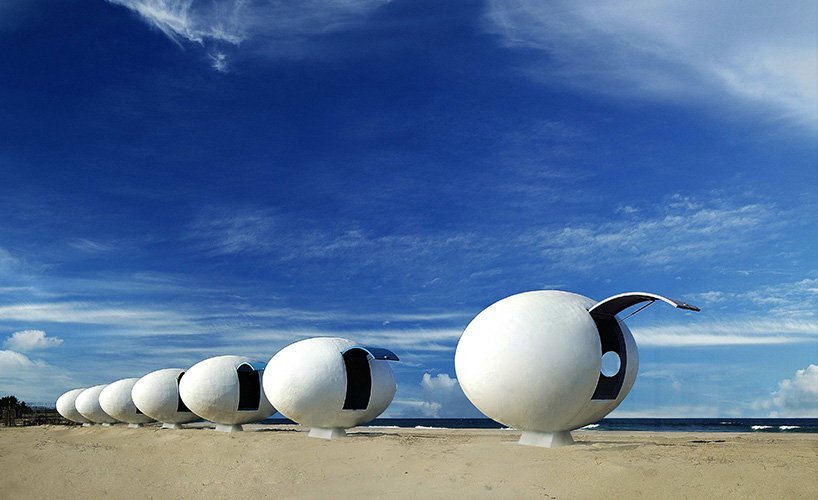 The designers have purposely left the interiors bare, avoiding the typical conditions afforded by hotels, tents, and RV's. The aim was to create a unique experience, unlike that of its contemporaries.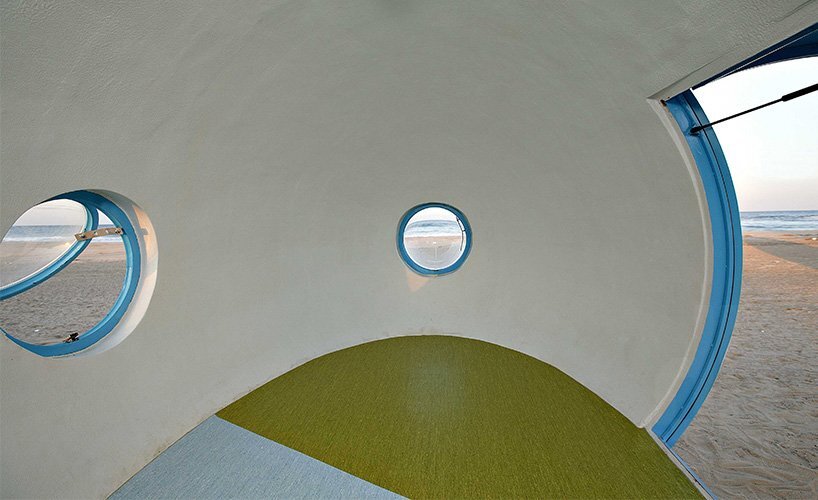 The size of the pods allows them to be transported to a different site if necessary. They're constructed of expanded polystyrene due to its ability to be moulded, and also because it's relatively economic, lightweight, incombustible and insulating.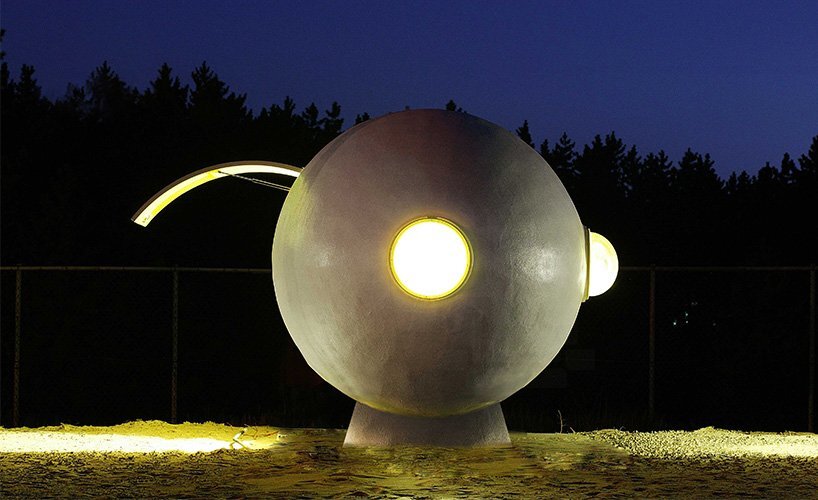 The interior finish of the pods matches the exterior; extruded polystyrene. Granted it may not be the most aesthetically pleasing finish, but its properties do make it functional. Each of the pods comes with two small windows that look out over the surroundings (although the views might be a bit distorted due to the curvature).
While all of the Albang units are exactly the same shape, the color of the doors and the interior surfaces help to make each pod unique. Each unit measures approximately 74-square-feet (6.9-square-meters). From the floor plans, it looks to be enough space to comfortably sleep two people.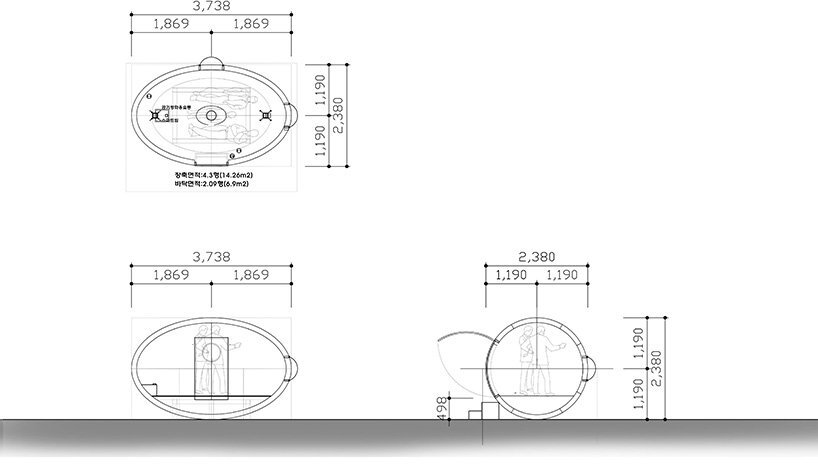 For more spaces check out the Hedonist Hotel that was built on a budget of $250. Or, these modern Teepee-style cabins by Antony Gibbon. See all spaces.
Via DesignBoom
Photos: Gimyoun Song, Indiphos