Nozimi Nakabayashi has designed this tiny hut on stilts for a client in Dorset, the UK. The client, who is a writer, wanted a space that would allow them to rest and escape from day-to-day life. Like treehouses, the hut contains an element of whimsy and fairytale.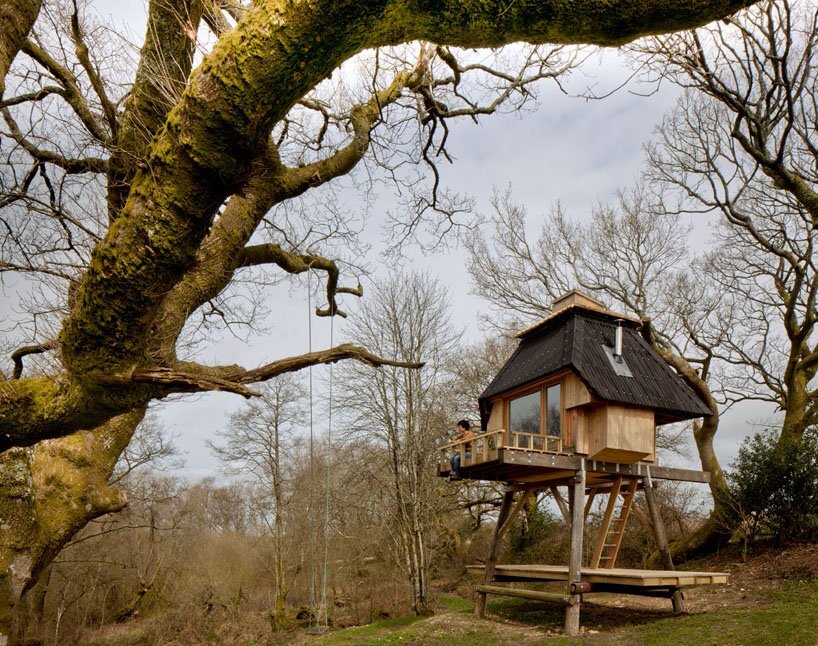 The hut is 8.2-by-8.2 feet (2.5-by-2.5 meters) in size, giving it a total floor area of 67 square feet (6.25 square meters). It features two living areas – the first being the wood deck set just above ground level, and the other being the main body of the hut.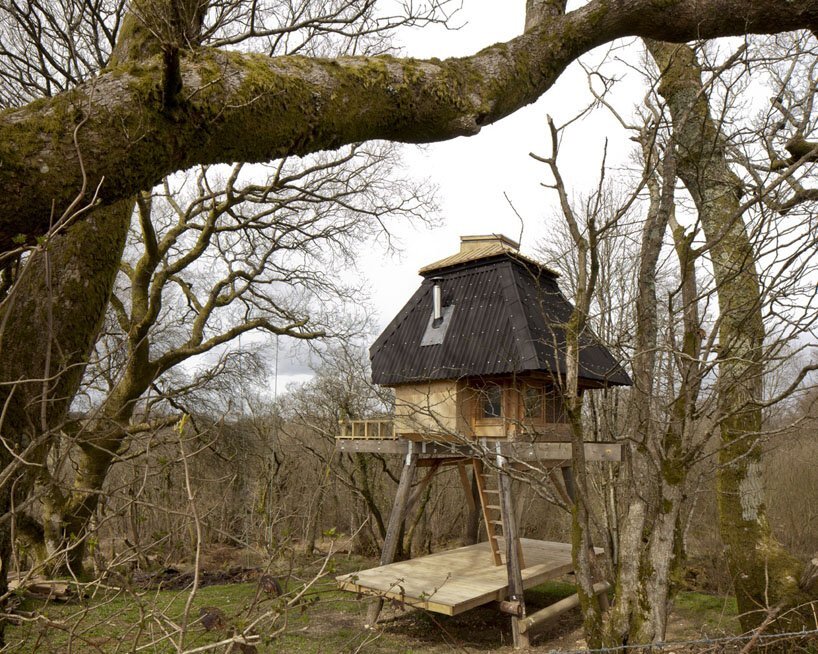 To create the getaway Nakabayashi had the majority of its components prefabricated offsite. They were then delivered to the writer's site, and erected using a crane. Once the heavy lifting had been completed, they were able to carry out with remainder of the work with a team of two people, and battery-powered tools.
The entire structure is supported by four reclaimed telephone poles. The exterior of the hut features locally-sourced western red cedar, and Douglas fir framing. It's also been insulated with cork, and has corrugated sheeting for the roof.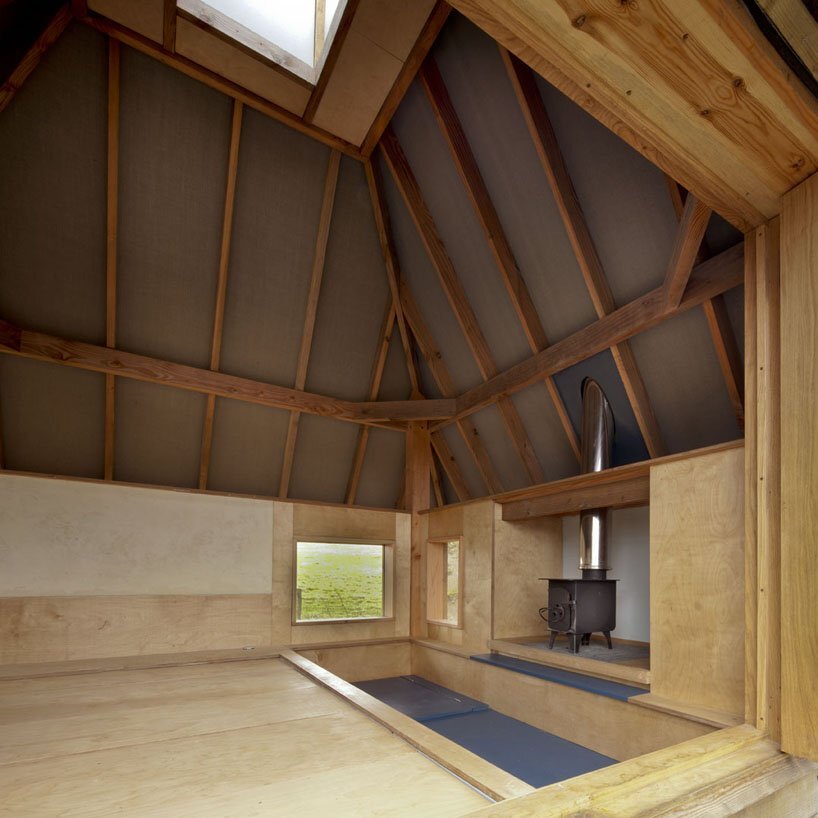 A small ladder provides access from the lower deck to the upper level. A small balcony protrudes from the main body of the retreat. You can enter the hut through a large set of patio doors. On the inside it contains a wood-burning stove, an area for sitting and a hidden bed.
In addition to the large patio doors and two windows, the hut also contains a lantern at its apex, brightening the space further. Its unusual shape, wood-burning stove and surrounding countryside location help to create a unique experience that's sure to help anyone relax.
For more treehouses check out the Raven Loft, a back-to-basics retreat set on Pender Island. Or, this beautifully finished lofted campsite treehouse. See all treehouses.
Via DesignBoom
Photos: Henrietta Williams