This end-of-terrace house in Sydney dates back to the 1880's and recently underwent a major renovation to create a cozy small home. Australian architecture firm CM Studio were responsible for the project, treading a fine line between maintaining its history and bringing it up to modern standards.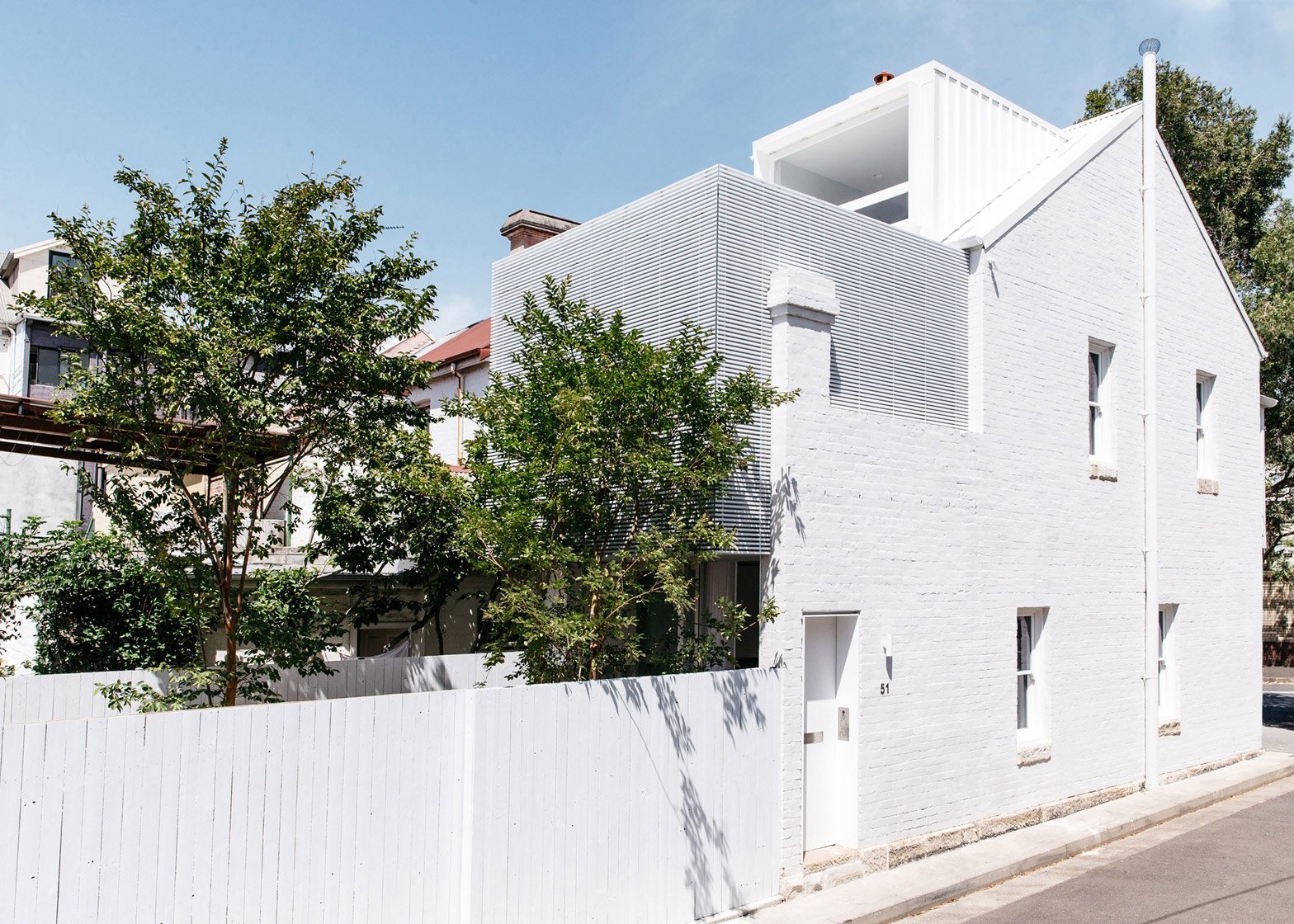 Over the years the house has been occupied by many tenants, including staff from Victoria Barracks army base. However, more recently it had fallen into a state of disrepair, requiring substantial work to convert it into a comfortable home. The end result is an airy home, finished in grey marble and light wood.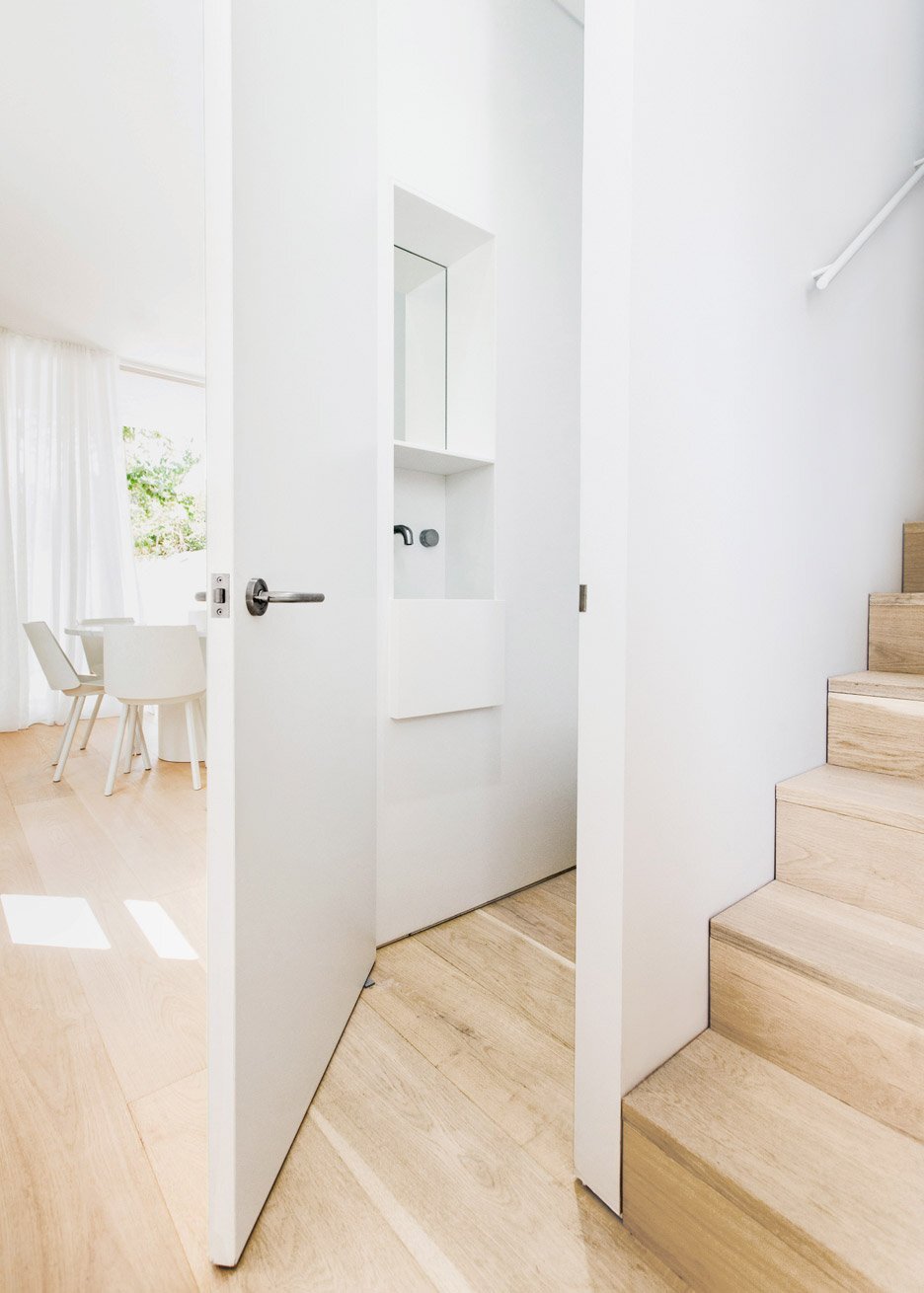 The house takes queues from minimalism without becoming clinical. An addition, in the form of a white-painted timber batten box, was built to extend the living spaces out into the rear garden. A large dormer was also included in the home's loft, transforming it into a usable space.
Throughout the process, CM Studio were careful to weigh up the impact of the work on the house's history: "The heritage aspect of the property was the single most important element that informed the redesign, ensuring a sympathetic approach to the heritage elements was maintained throughout the renovation."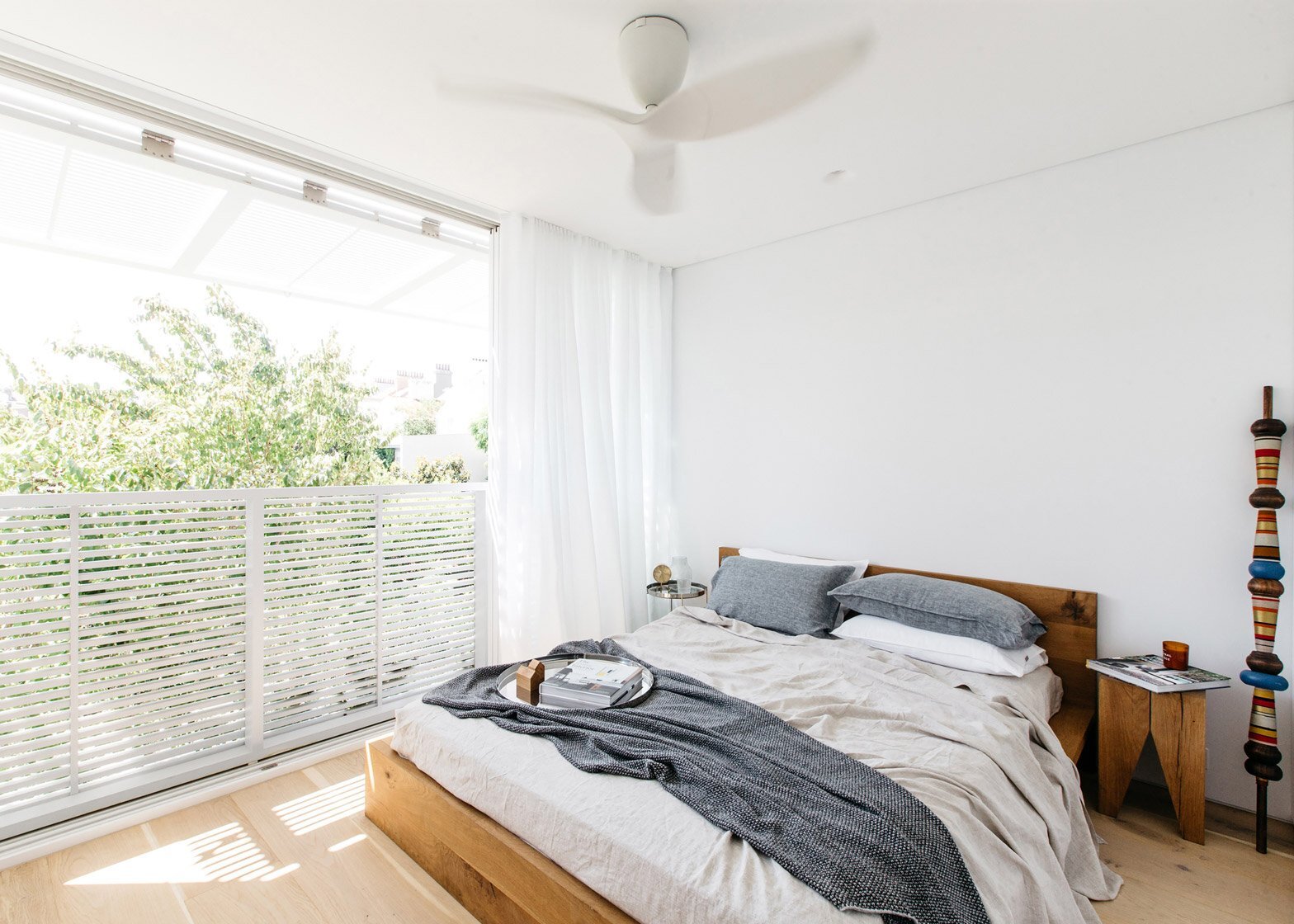 The three-storey home contains a 700 square foot (65 square meters) floor plan. To maximize space on each level, open plan design was employed with nooks and crannies being used to create plenty of storage space. The first floor contains the kitchen/dining area, living room, downstairs toilet and laundry room.
The kitchen/dining area features a seamless interface between garden, blurring the lines between inside and out. The second floor is home the the bedrooms and the bathroom. The bathroom, which is quite small, features a full-width double shower.


The third and final floor has been left up to the prospective owners to furnish. In it's current form, it simply acts as a loft with storage flanking one wall, and a large dormer, looking out over the garden below, on the opposite. From the designers: "The assemblage of the spaces, and careful curation of pieces, along with the precise use of materiality ensure an inviting warmth is created."
For more small houses, check out the ZEDpod, a prefab design aimed at taking advantage of parking lots. Or, this 7.5 foot wide stable turned tiny house in south London. See all small houses.
Via Dezeen
Photos: Caroline McCredie