Set in Petrópolis, Brazil, this small rustic retreat has been designed as a writer's getaway. Created by the Brazilian firm, Architectare, the building is immersed in the surrounding flora, providing a disconnect from the world beyond the woods.
The building is composed of just 334 square feet (about 31 square meters) and, according to the architects, takes inspiration from the symbolism of caves: "The symbolism of the cave is very broad and diverse. It suggests shelter, self-knowledge, a return to basics, reflection, pregnancy, growth, freedom through thought and many other meanings."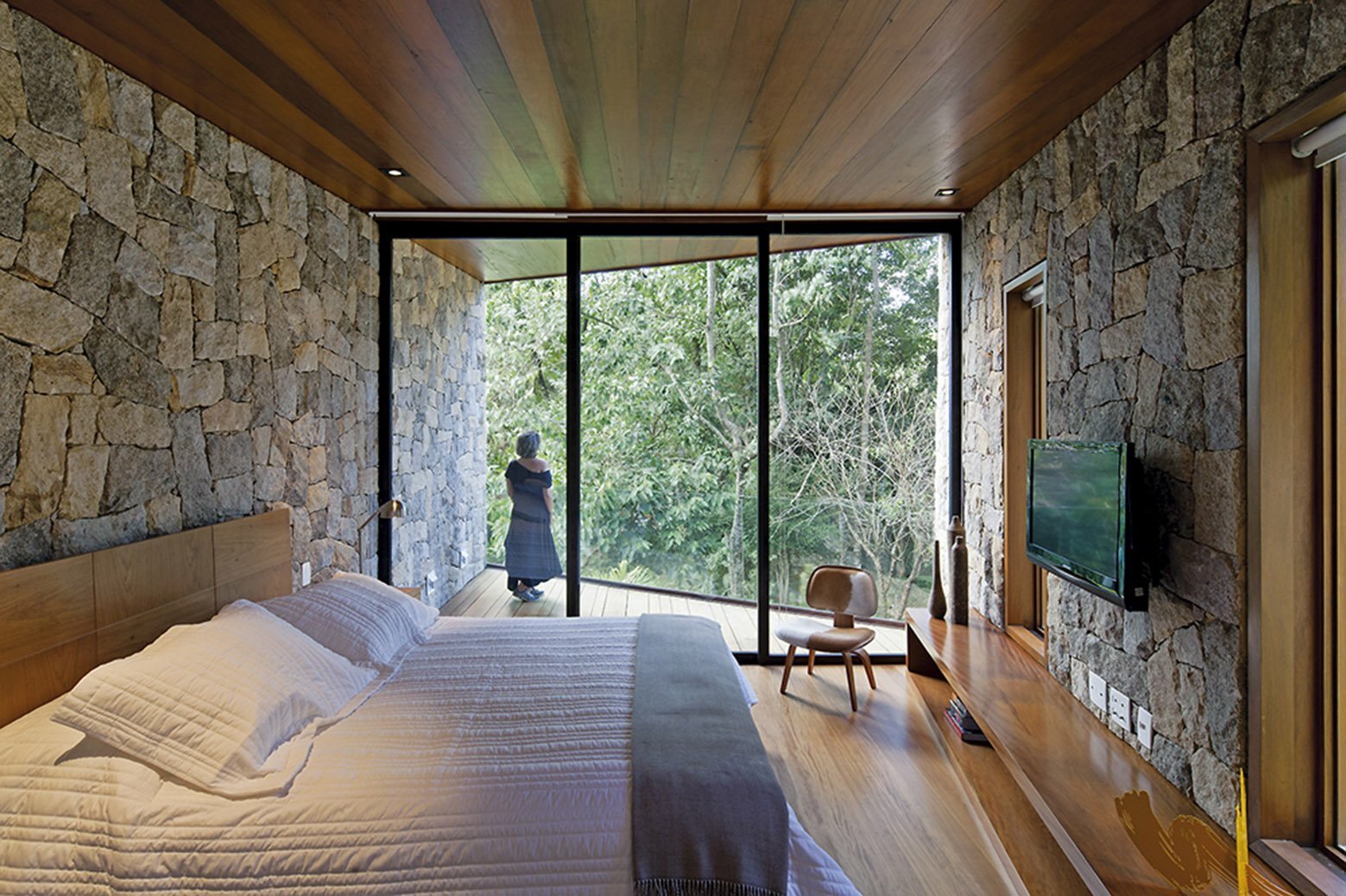 Lofty symbolism aside, the retreat is a contemporary building, finished inside and out in a way that's sympathetic to its surroundings. The exterior (and interior) is clad with stone that was excavated onsite to make way for the building – you can't get much more locally sourced than that.
The interior is finished in a mix of stone, dark wood, and white walls. The stone and wood help the retreat to form a relationship with the natural surroundings. The white walls, on the other hand, provide a visual break, and help to lighten the space up.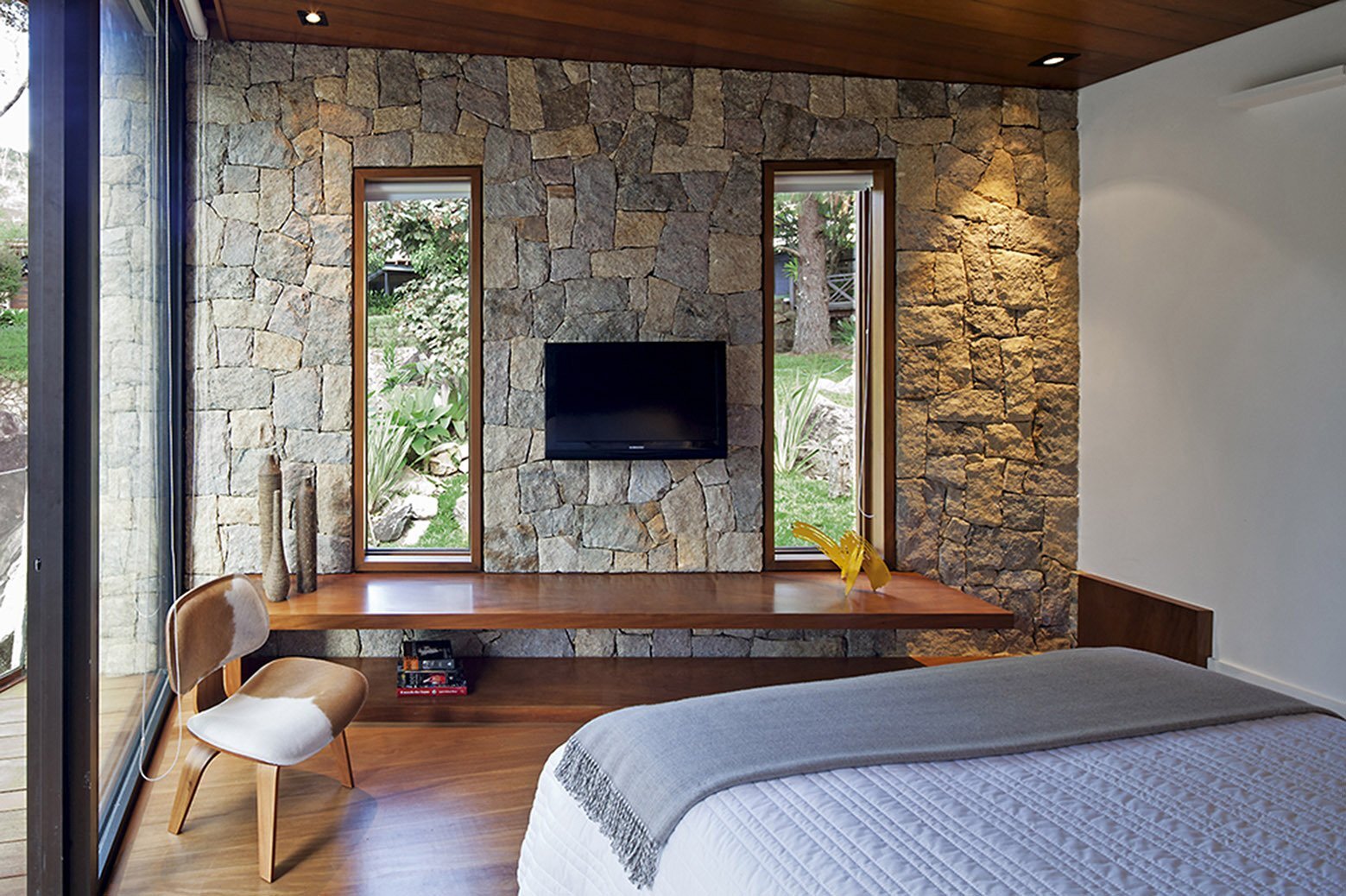 The getaways shape was determined by the irregular site. You'll find a small but ample bathroom to the back of the building. Beyond this there's a small entrance hall with a storage closet, sink and stove. The remainder of the interior is allocated to the bedroom and a small desk.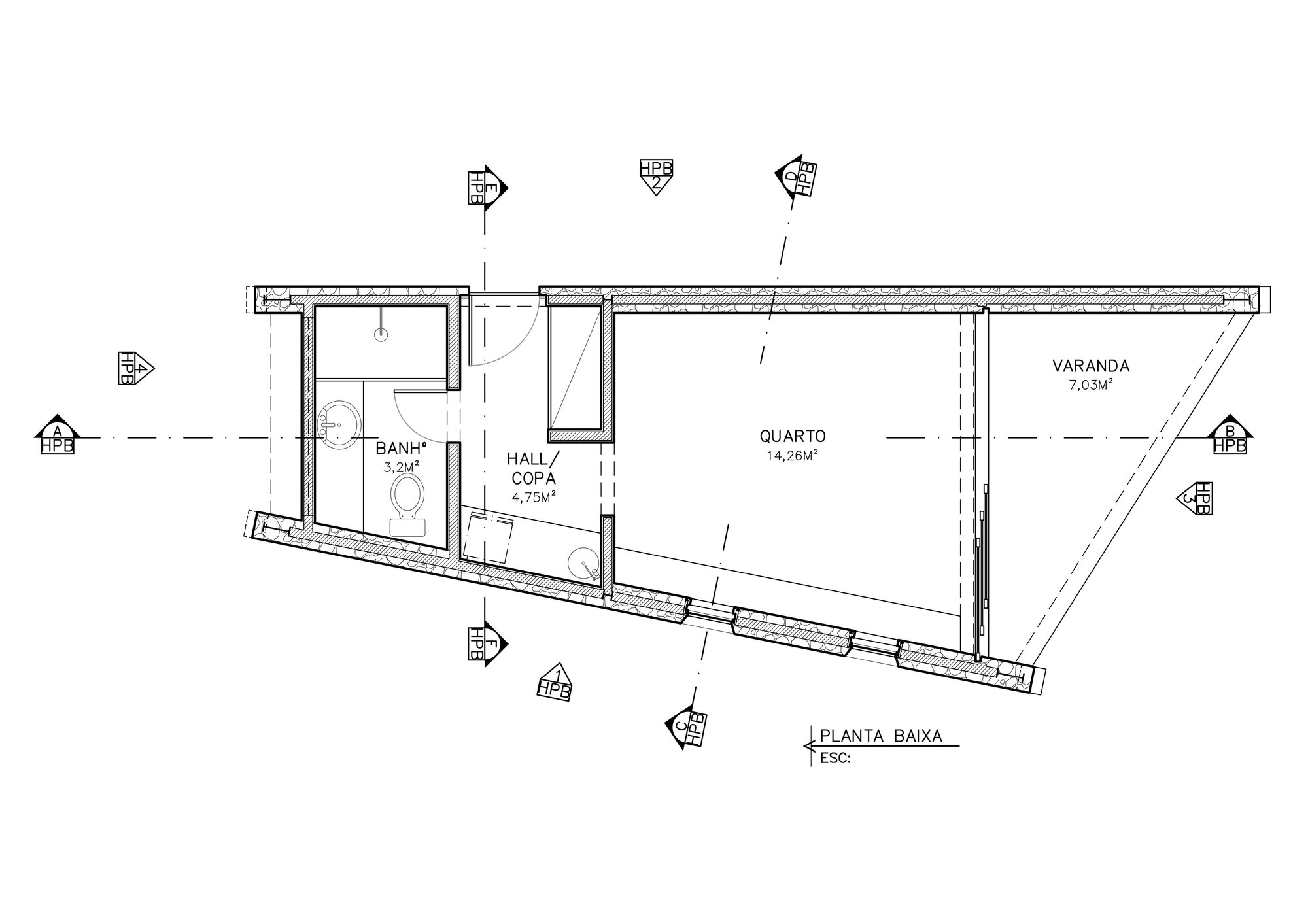 No woodland home is complete without some sort of exterior space, and this one has a rather generously-sized veranda that overlooks the forest. The architects believe the getaway and its surroundings, will help stimulate the client's creative endeavours: "The building is as much a shelter as it is an idea's instigator."
For more tiny retreats check out this building in Utrecht that features walls entirely clad in glass. Or, the Miner's Shelter in Arizona by David Frazee. See all retreats.
Via ArchDaily
Photos: Leonardo Finotti