This beautifully crafted tiny house can be found in Washington. It's been constructed by Kerry Alexander of Hope Island Cottages, and features some modern luxuries not often found in a tiny house.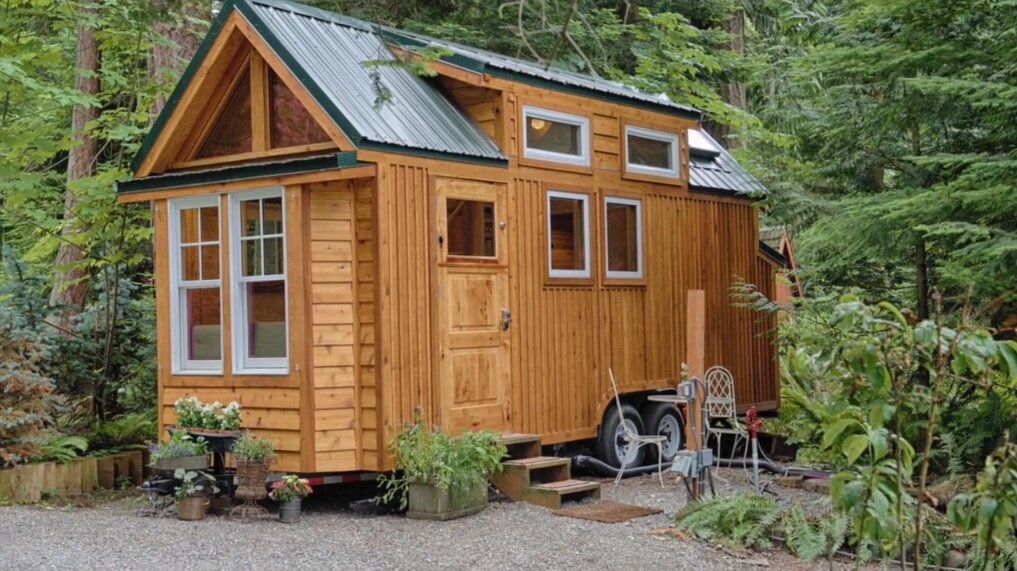 The exterior of the house is clad both vertically and horizontally with timber siding. It also contains two shed dormers, one on either side of the roof, and a bump-out on both ends to maximise the internal living space. Like a lot of tiny houses, it has a metal roof which is often a favorite thanks to its weight and durability.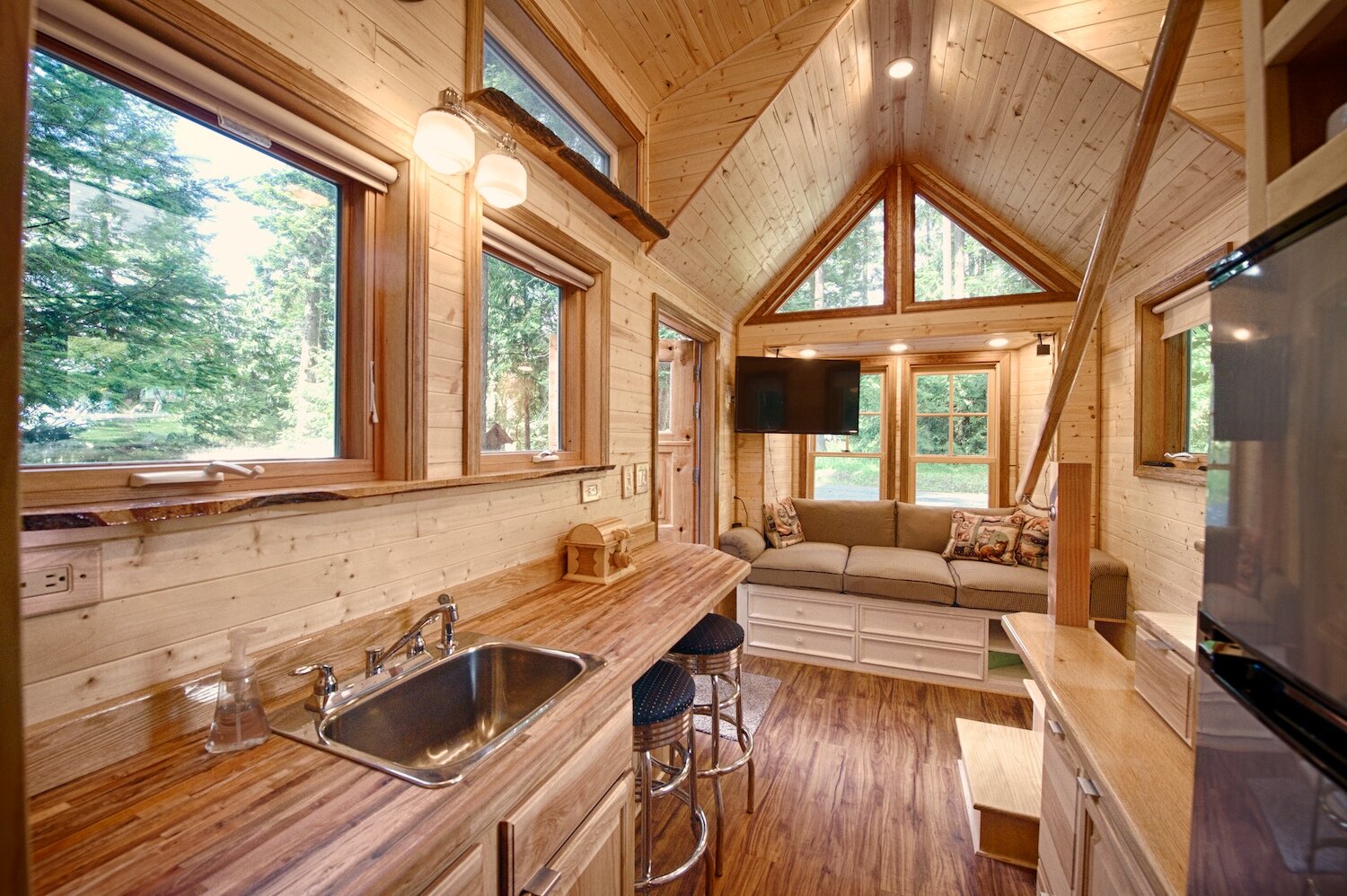 On the inside the floors, walls, and ceiling have been finished in yet more wood. I'm often not a fan of interiors finished wholly in wood because I find it can darken a space, but in this case they've opted for a light wood, helping to keep the interior light and bright.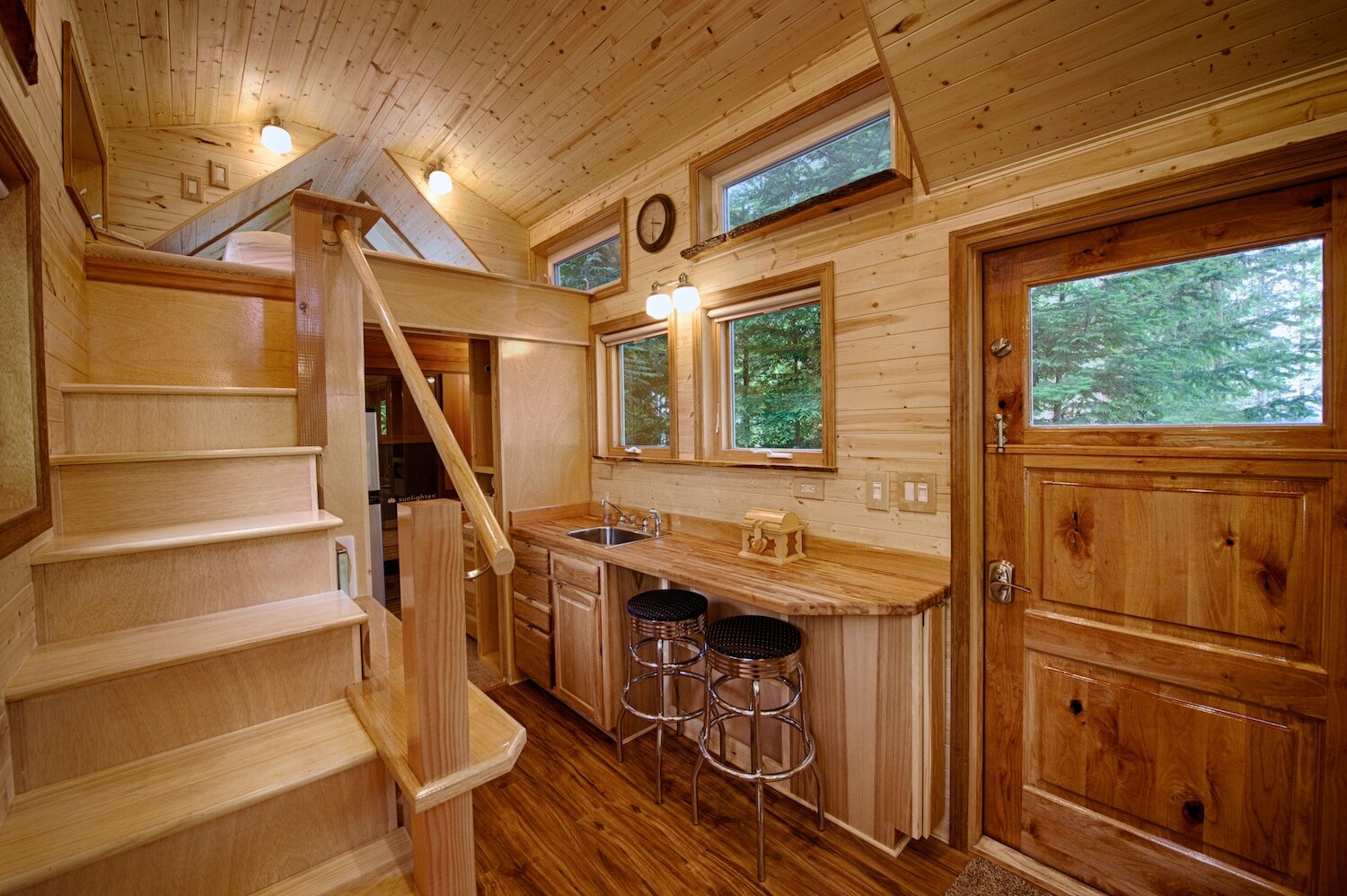 The front of the tiny house is taken up by the living area that consists of a built-in storage/sofa unit, and a flatscreen screen in the corner. The middle of the home is occupied by the kitchen and staircase. The kitchen comes with bags of storage space thanks to the under-stair compartments.
The end of the house features the bathroom, which is in many ways what sets this house apart. In this tiny house the bathroom has been made a priority. It contains a two-person sauna, a large shower, flushing toilet, dressing area, closet and a vanity sink with storage drawers.
The second floor contains the sleeping loft, which, thanks to the dormers, numerous windows and skylights, is as spacious as they get for a tiny house with a gable roof. The quality of finish, features and location are sure to make this tiny house a great place to relax and escape from day-to-day worries.
For more tiny houses check out this student housing in Sweden by AF Bostader. Or, this Thoreauvian tiny house located in California. See all tiny houses.