Vietnamese architecture firm Khuon Studio recently completed this tiny house in Ho Chi Minh. The project has been named the 2.5 House, which is derived from its site – the house is set on a narrow strip of land that was previously an alleyway and measures 2.5-by-6.5 meters (or 8.2-by-21 feet).
The house had to accommodate 3 people; two adults and a young child. One of the most challenging aspects of the project was how to create a sense of comfort in such a small space for the growing family. One approach was to incorporate clever concealed storage units, so as to maintain the openness as much as possible.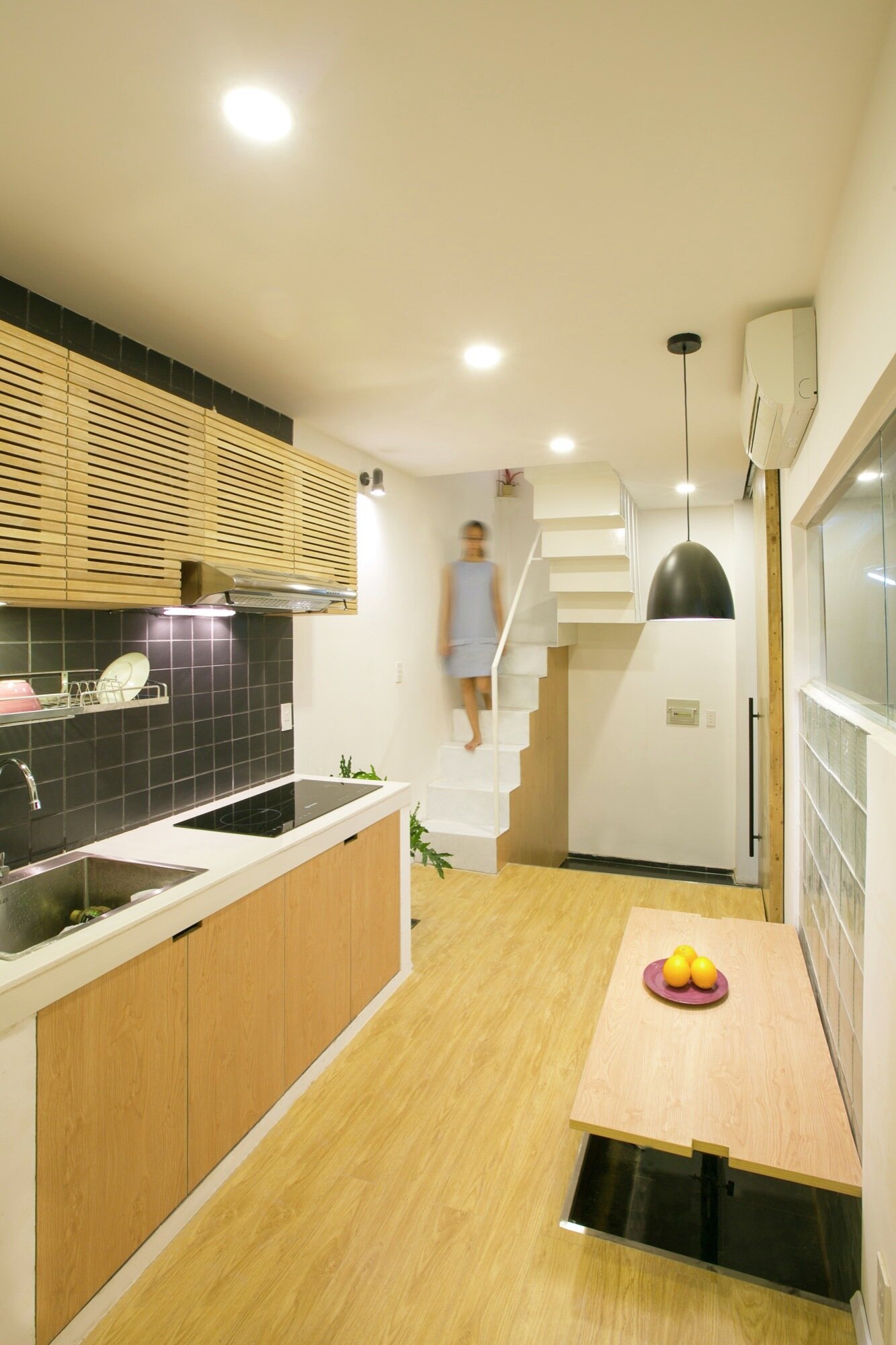 The interior of the house is quite light and bright thanks to the combination of carefully considered windows and skylights, that are support by artificial lighting. I feel some small houses go to far on the use of white, but here it's not as overbearing thanks to the widespread use of wood throughout the home.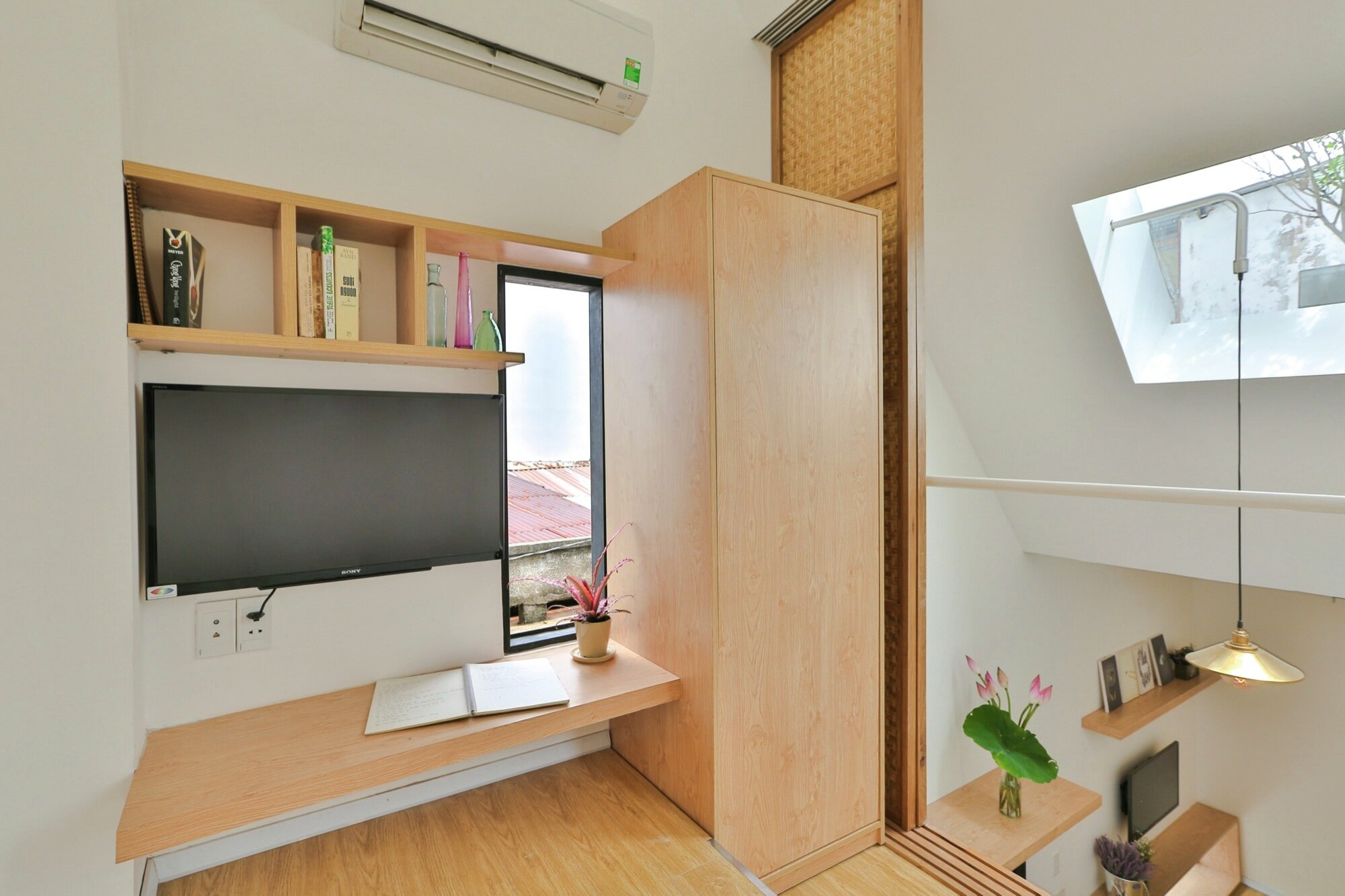 The ground floor incorporates a number of functions. It has a space that's dedicated to their motorbike, a small kitchen and dining area, as well as a bathroom. The floor of the kitchen/dining area has been raised to provide storage underneath, and the dining table can be dropped down leaving it flush with the floor.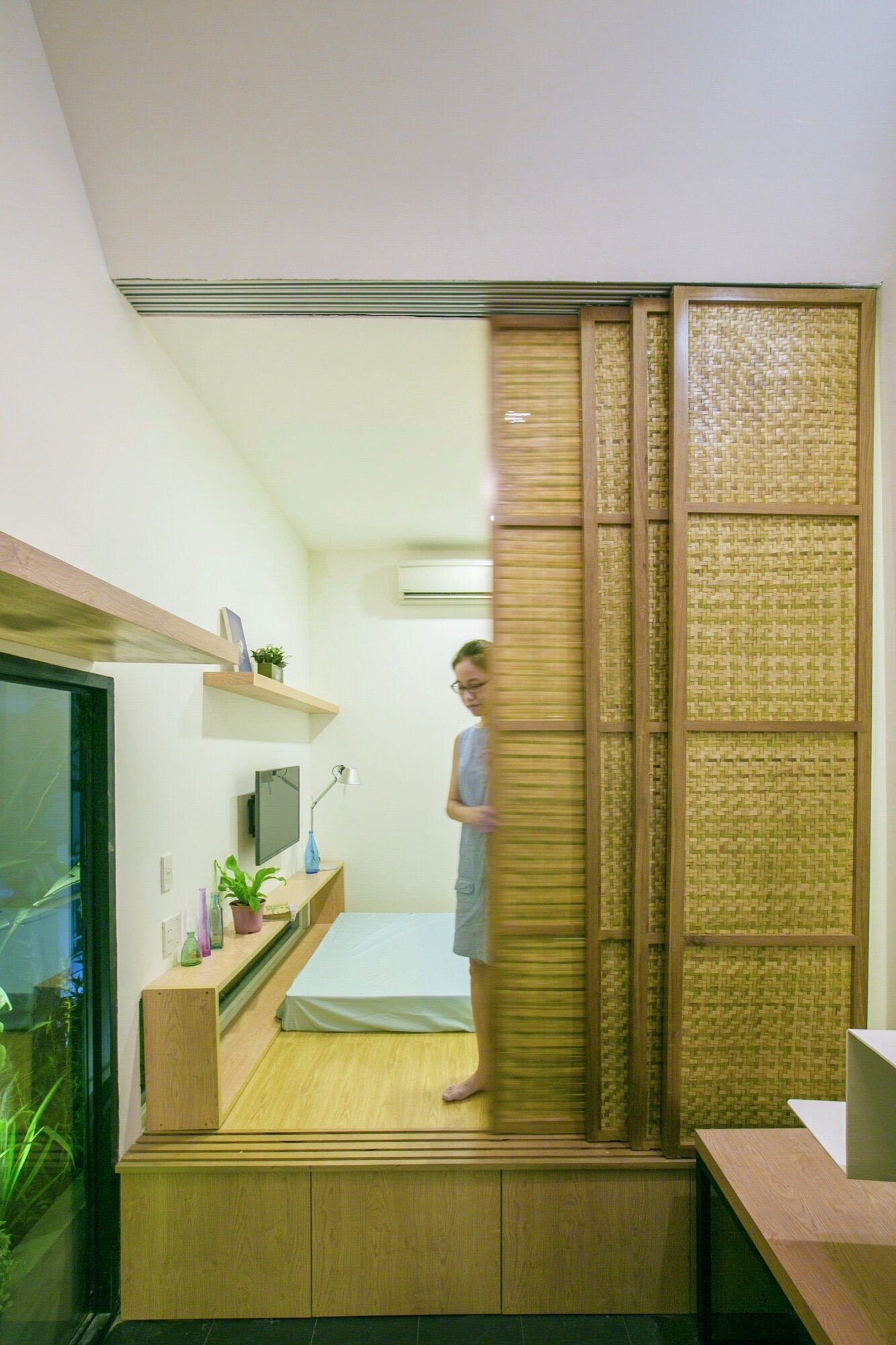 The next level up contains the bedroom, a second bathroom, and a free space from which you can access the small balcony. The bedroom floor, like the kitchen, is raised to provide storage. The third and final floor contains an empty room which can be used as a study or second bedroom. It contains a closet, and a quiet space for worship.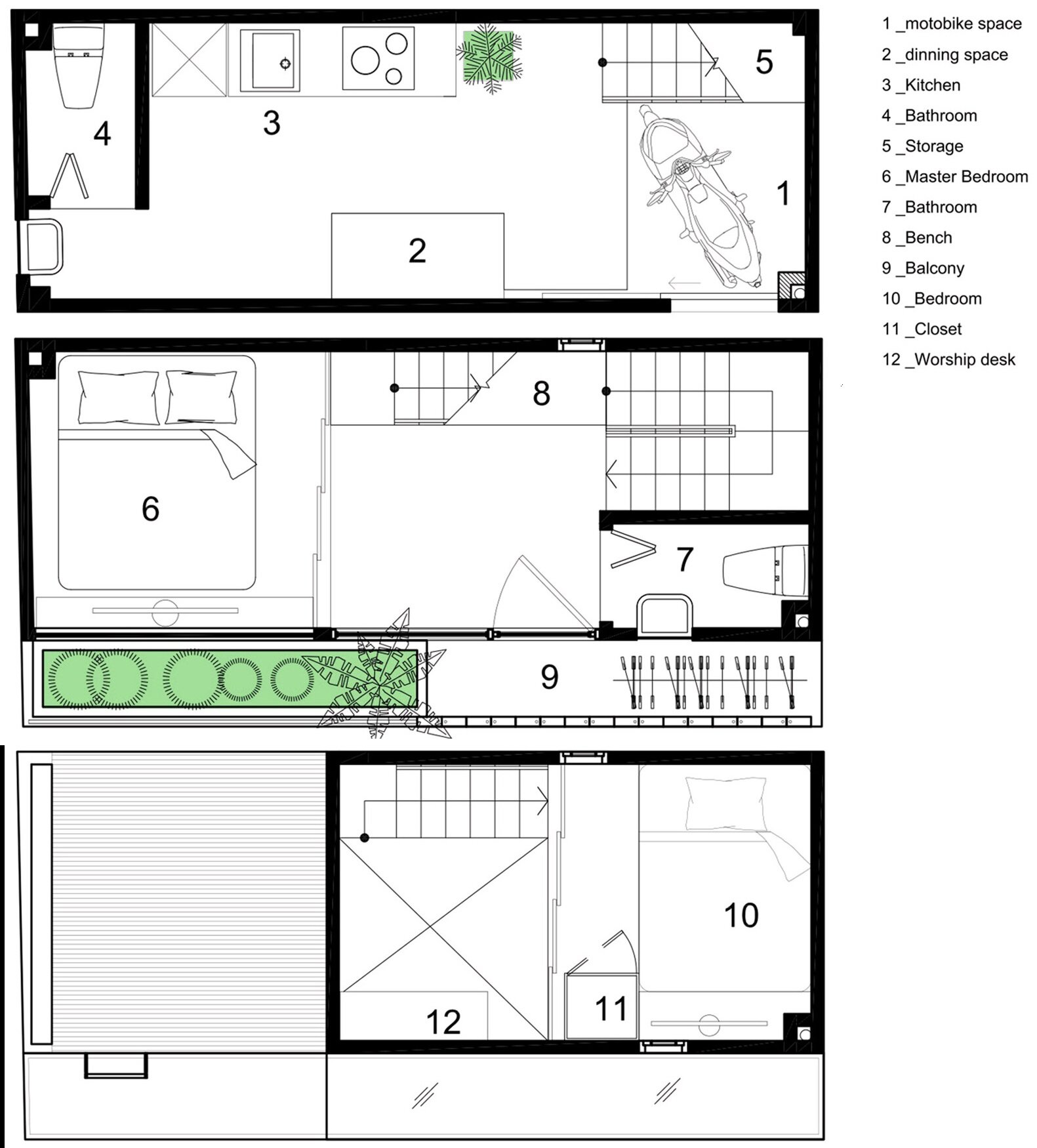 The balcony and area under it are used to create a small garden space that's separated from the main street by a perforated concrete wall.
For more small houses check out Urban Beat, a small 80 square meter home renovation in France. Or, this house in Serbia that mixes contemporary and rustic finishes. See all small houses.