Architects Luis Roldan Velasco and Ángel Hevia Antuña designed this tiny house to be a comfortable eco-friendly home for a retired couple. Located in Sangolqui, Ecuador, the house has a total area of just 538 square feet (50 square meters).
Simly dubbed House Prototype, the building had to cope with Ecuador's sometimes challenging climate. Reducing its carbon footprint was also a high priority for the designers, who opted to introduce a number of natural materials for the build, while also tackling energy demand.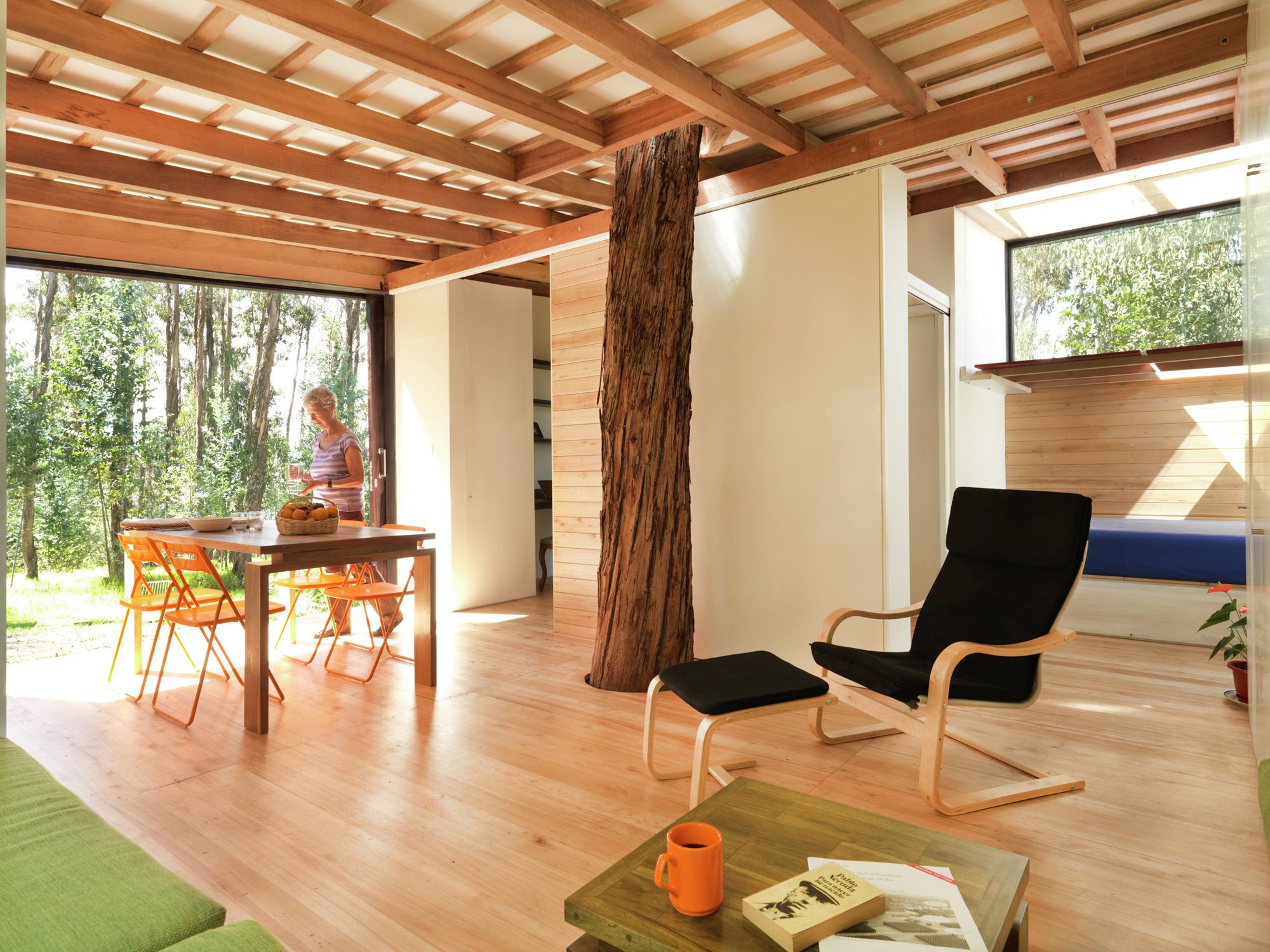 Design strategies that take advantage of solar energy were employed. The house is built with a lightweight frame that allowed for sufficient natural insulation to be installed in order to maintain a comfortable indoor temperature of 20 – 21 degrees.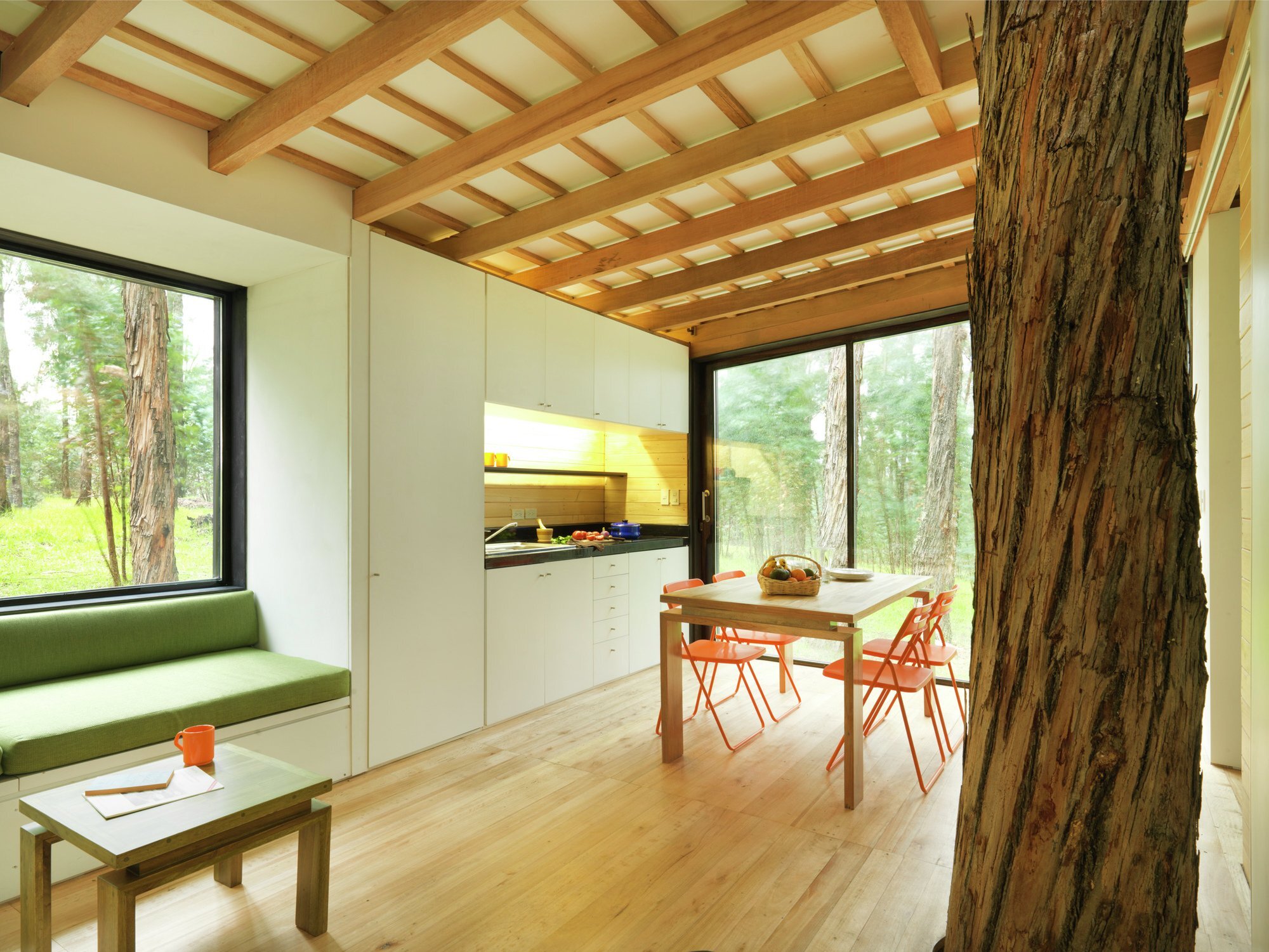 Pumice stone is used to provide thermal mass, absorbing solar energy during the day and releasing it at night. Other features include the ability to be dismantled, allowing for the unit to be transported elsewhere, and smart monitoring of the interior so its performance can be tracked over time.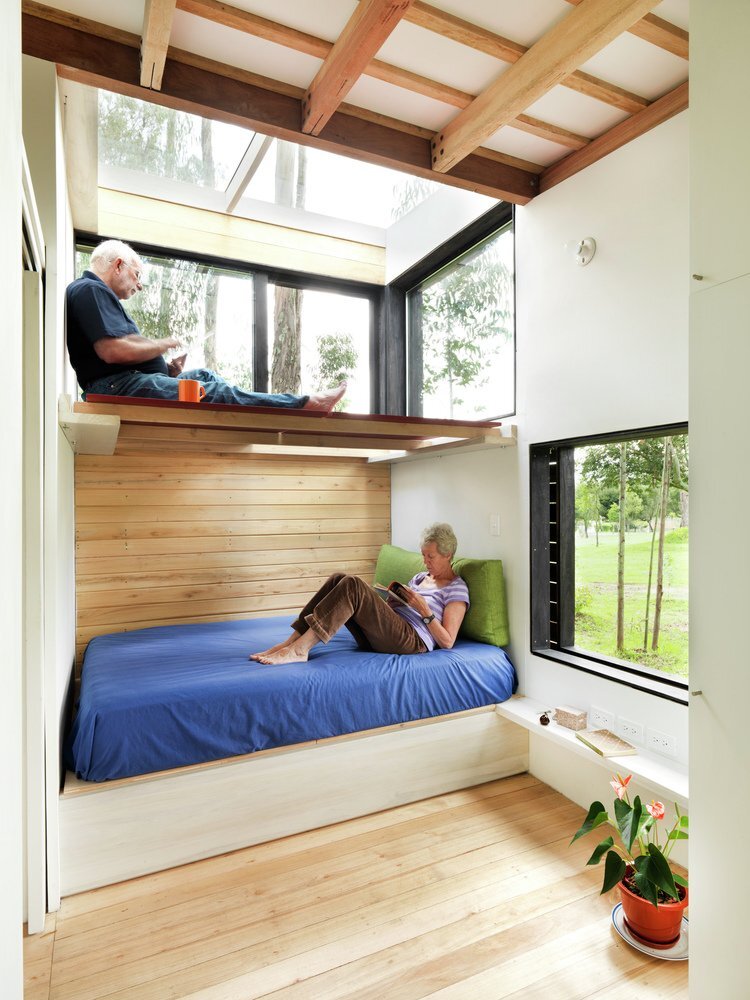 The roof is made with more pumice stone that's sandwiched between two layers of a geotextile, set atop of asphalt and finished with local soil and vegetation. According to the architects, all the materials used in the building are recyclable – after its life as a home, it can be broken down used for other purposes.
The interior layout is quite simple. There are several points of entry, which lead into the main living and dining area, with a small kitchenette. The remaining parts of the house are split up between a study/breakfast bar, bathroom, and sleeping space with a reading nook set above it.
For more tiny houses check out Koleliba, a tiny holiday retreat on wheels by Hristina Hristova. Or, Wohnwagon, an eco-friendly tiny house from Austria. See all tiny houses.