From certain angles, this remote hunting lodge is practically indiscernible from the surrounding landscape. Called Bjellandsbu and set in near Åkrafjordan in Norway, the small lodge features local stone cladding and a grass roof that allows it to blend in against the backdrop of the mountains.
Bjellandsbu has been designed by the architecture studio Snøhetta, who focused on reducing the visual impact of the lodge due to the untouched environment. Situated next to a lake, it's "off the beaten track" location means it can only be accessed on foot, or by horseback.
Two curved steel beams provide the overall form, with timber rafters and studs filling in the roof and walls. All of the cladding materials – stone, grass, and wood – were sourced locally. On the inside the curve of the steel beams frames the front window view.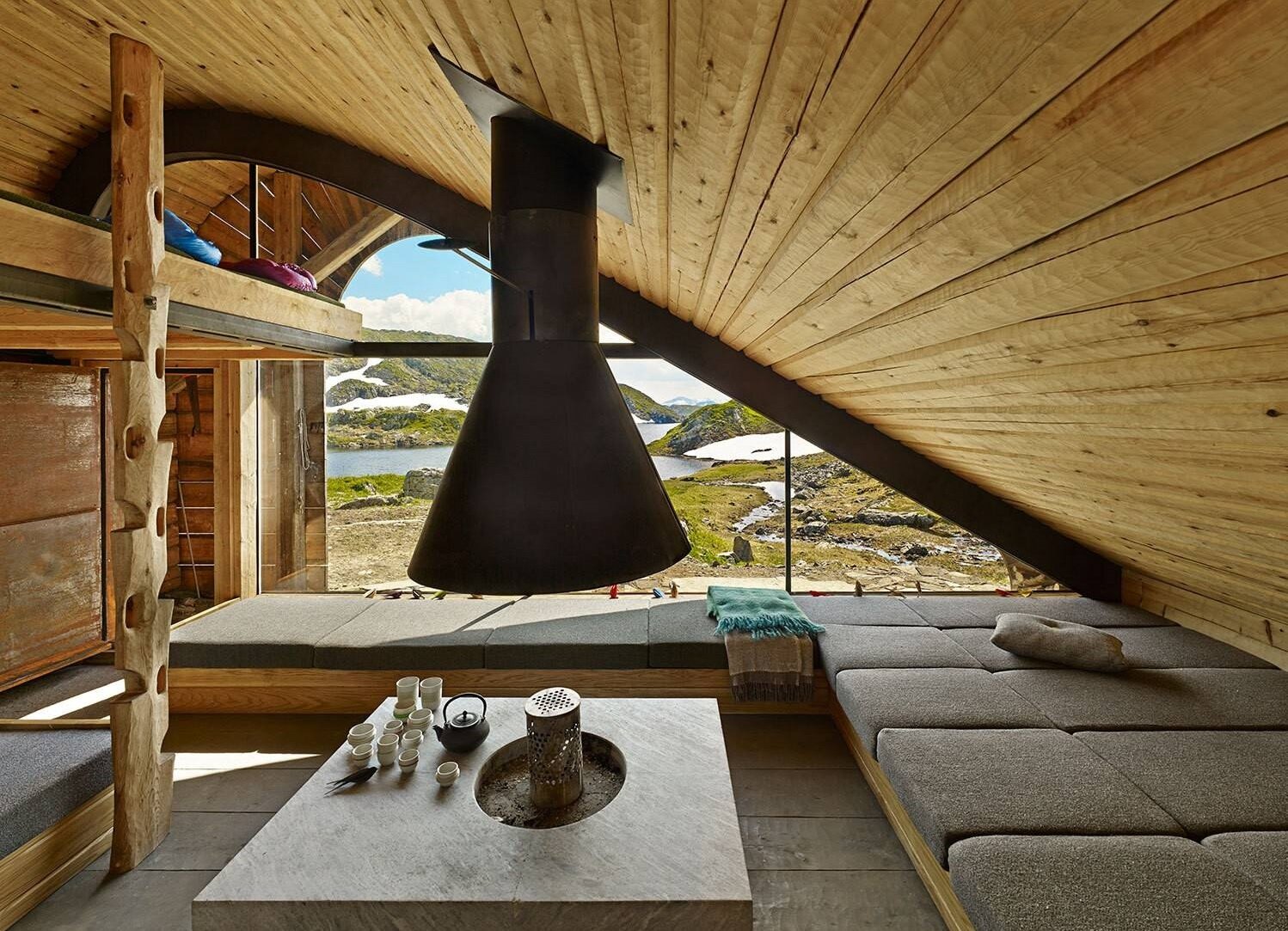 Timber has also been used to great effect in the main living area, cladding the roof and serving as a ladder to the lofted sleeping accommodation. According to the architects, they can squeeze in up to 21 people – all of the seating areas based around the central fireplace play double duty and can be used as beds.
A small area next to the entrance serves as a space for cooking as storage. All in all, it's probably one of the best camouflaged buildings I've seen, and the fact that its "camouflage" is composed of the immediate landscape is even better.
For more small and tiny retreats check out this contemporary getaway in Utrecht by Zecc. Or, this quiet contemplative forest retreat by Tomek Michalski. See all retreats.
Via Dornob
Photos: James Silverman.co