The design studio Julien Joly Architecture were responsible for overhauling this small angular apartment in Paris, into a curvaceous modern home. The redesign took place back in 2013, and since its completion the apartment is estimated to be worth (pre-tax) in region of 100,000 Euros, or $107,700 (although it's location is likely a large factor in that valuation).
The apartment is just 592 square feet in size (55 square meters). Julien Joly Architecture were brought in by the client to help give the apartment interior a facelift, while also improving the natural daylighting and ventilation of the space at the same time.
The living areas in the apartment have been defined with a series of timber partitions that filter light, and provide varying degrees of privacy, depending on their purpose. According to the architects, none of the wood used is veneer, but real spruce that helps bring a degree of warmth to the modern interior.
The entire apartment is lit by three large windows, one in the bedroom and the other two in the main living area. During the revamp, the kitchen was moved to the rear of the property in order to provide the bedroom with better lighting, ventilation, and views.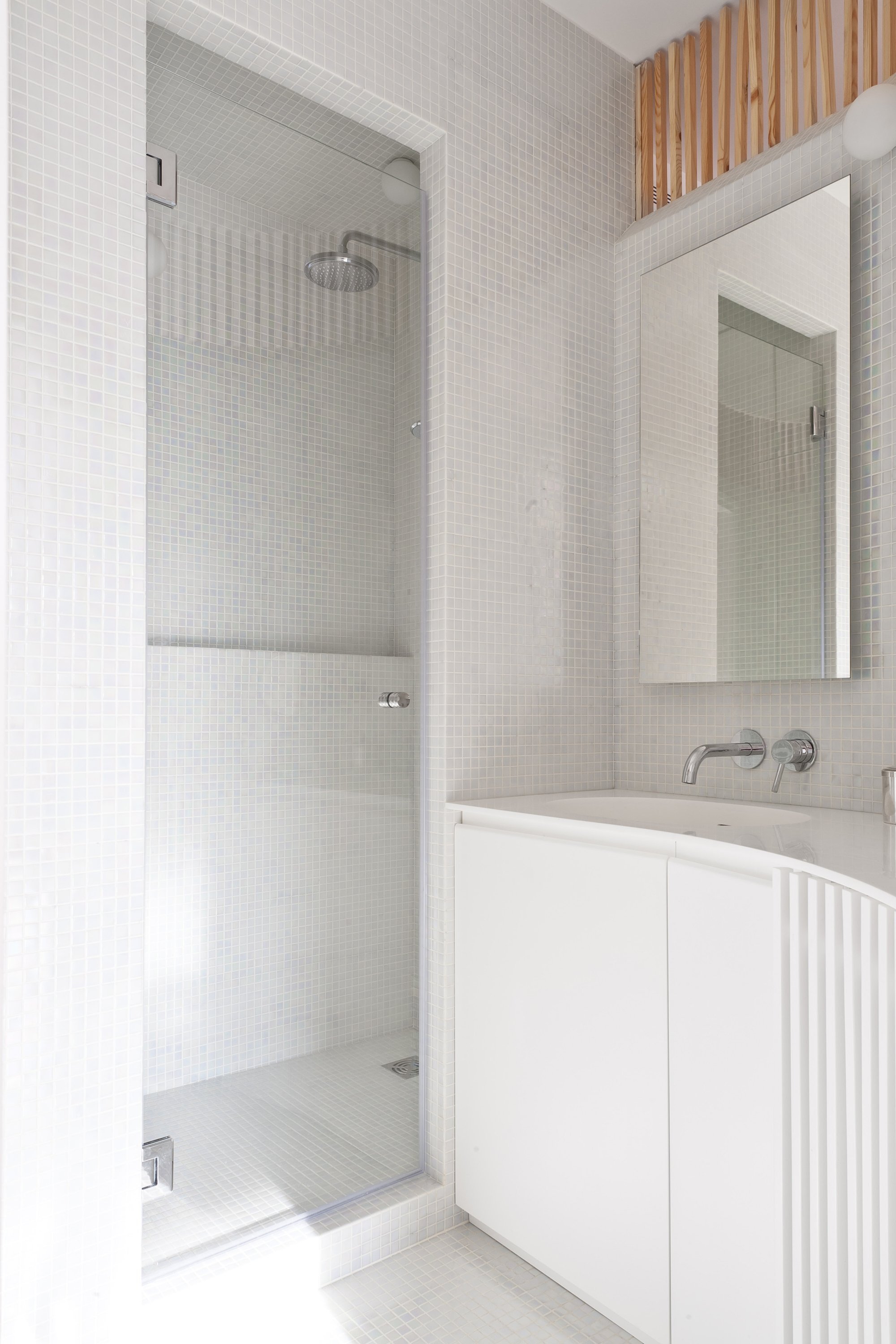 Upon entering the apartment, you're faced with two partitions. The first, to your right, is the bathroom, the other is the bedroom. The bathroom separates the toilet from the shower and sink, and both are accessed through separate doors, allowing people to use the facilities at the same time.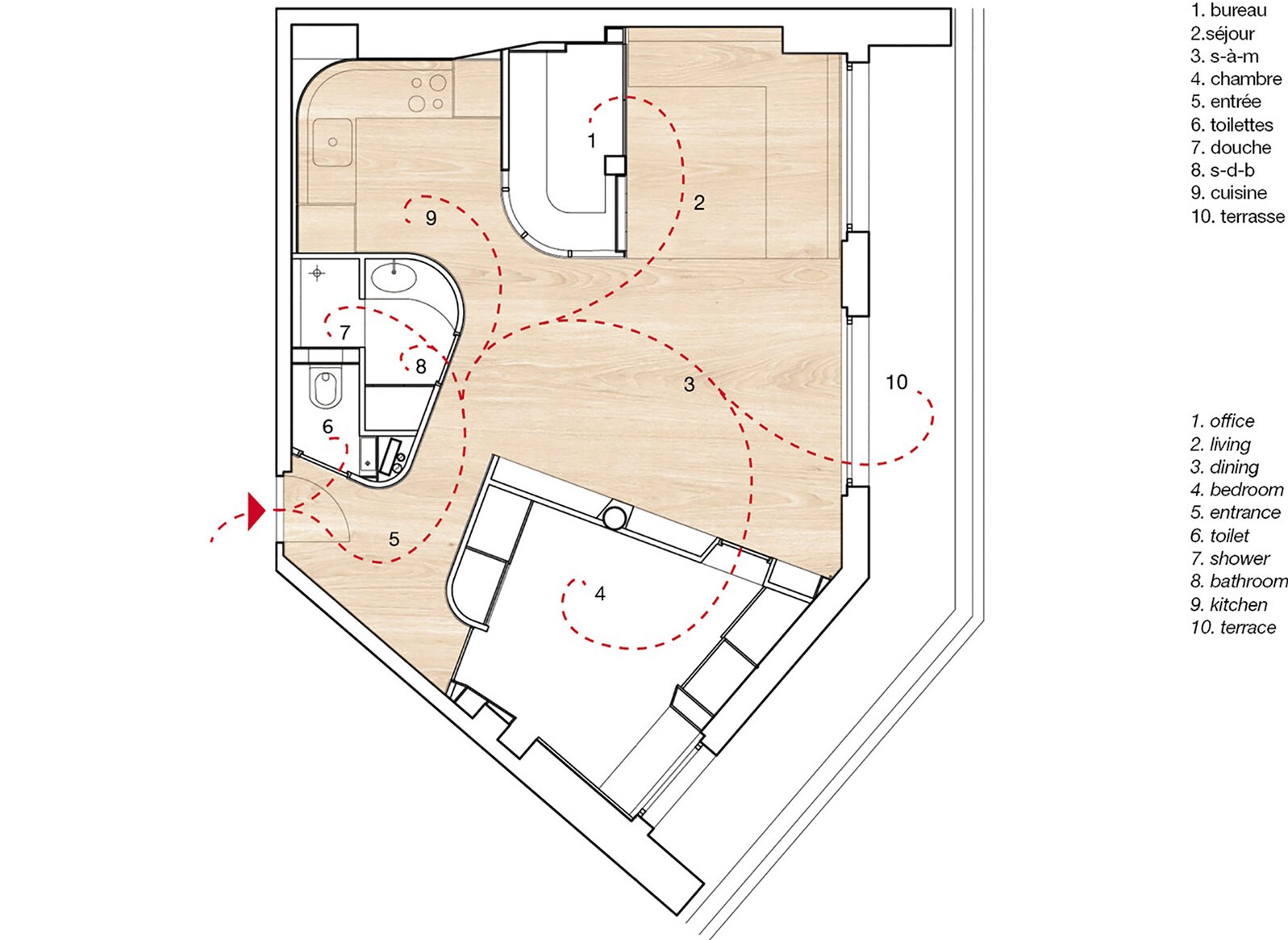 The bedroom makes use of its partition walls to provide a number of storage closets. The main living area is occupied by a dining and living room. A small study space is provided between the living room and kitchen, and makes use of the spruce slats to filter out distractions. The kitchen is a simple affair, tucked away in a corner. There's also a large exterior terrace that wraps around the front of the building.
For more apartments check out this New York pad that features a number of small and surprising spaces. Or, this micro apartment that capitalizes on the space available to it. See all apartments.
Via ArchDaily
Photos: Julien Fernandez