This rather meek and quiet small house has been designed for a father, his daughter and her husband. Set in the Saitama Prefecture of Japan, the building has been designed by KASA Architects who aimed to create a "1.5 household" with overlapping living spaces, rather than two separate residences.
The site was originally home to a house built by the father 25 years ago. Obviously their needs have changed since then, and it was decided that a total overhaul was preferable than simply trying to extend or adapt the existing home.
The new house, dubbed House Aego, has a total floor area of 904 square feet (84 square meters) spread over three levels. It measures 15-by-30 feet (4.55-by-9.10 meters) with an overall height of 26 feet (8 meters). According to the architect, the height was determined by the largest available length of metal sheeting used to clad the exterior.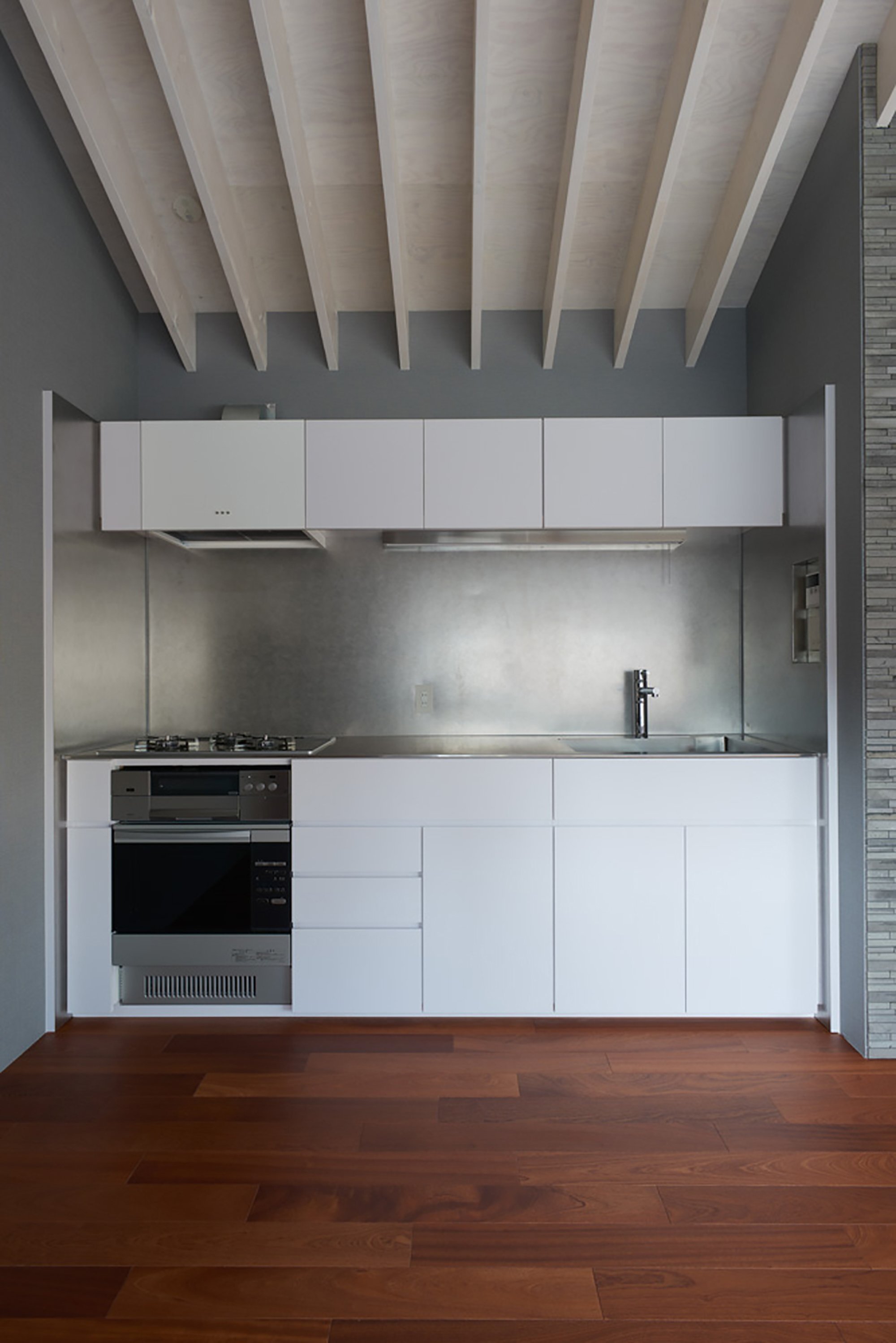 The simple lean-to form and sleek exterior cladding give the building a minimalist appearance. There is a mix of window shapes and sizes, with any of the windows being placed higher up to maintain privacy without compromising on the intake of natural light.
The first floor is designed mostly for the father. It contains a small kitchen, a Japanese room that flows into a bedroom, a large storage area under the staircase, and a bathroom/washroom area that's shared with the couple. The entryway is also shared between the two generations.

The second floor contains a large open plan living and dining area, with a small galley kitchen placed in the corner. Beyond the living room there's a decent bedroom with a walk-in closet. There's also another toilet placed at this level for convenience. Above the bedroom you'll find a small loft that can be used for storage or as a little relaxing getaway.
For more Japanese houses check out this home that features a large roof overhang that's used to protect the inhabitants from the wind and the rain. Or, Nord, a minimalist Japanese house that's inspired by religious architecture. See all Japanese houses.