Set in a residential district of Nagoya in Japan, this small house is home to a growing family and has been designed to meet their needs for years to come. Local architecture studio, Atelier Tekuto, were responsible for undertaking the project, which was completed in late 2015.
Simply dubbed "House in Nagoya", the property takes on an unusual polygon form, with one end of the home being recessed to provide a more private entrance and space for parking. During construction and finishing, a lot of the materials were sourced from local companies and manufacturers.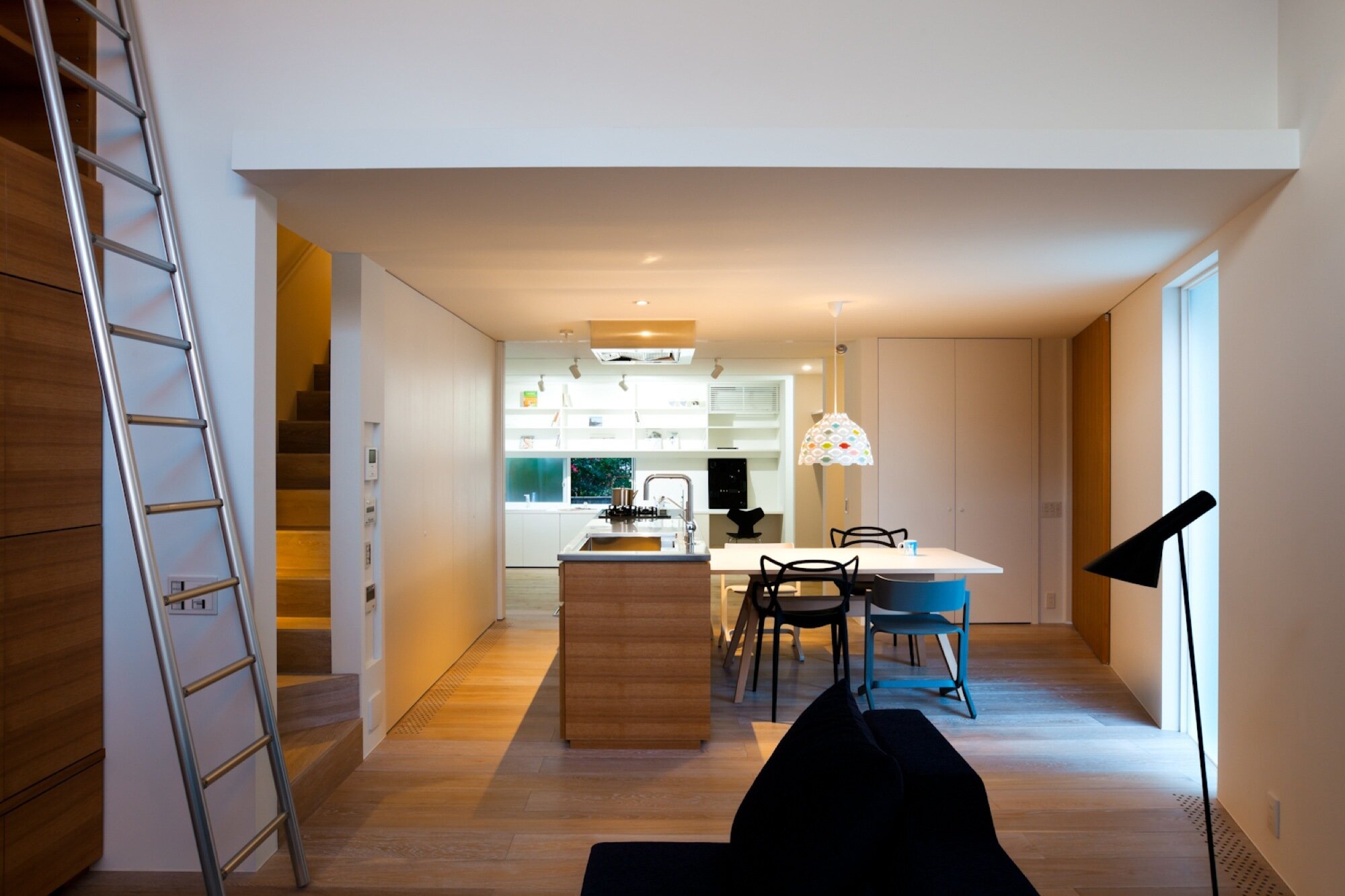 The exterior walls look to be finished with a render. The roof is finished with a Sansyu tile, and other elements of the exterior (and interior furnishings) have been finished Kiso cypress. On the inside most of the walls have been finished in a bright white, like the outside.
The first floor contains a small entryway that leads into a cozy open plan living room, kitchen and dining area. Behind this room you'll find a large studio space along with a walk in closet. The main bathroom is located just off of the entrance and features a washroom, followed by a separate bathroom.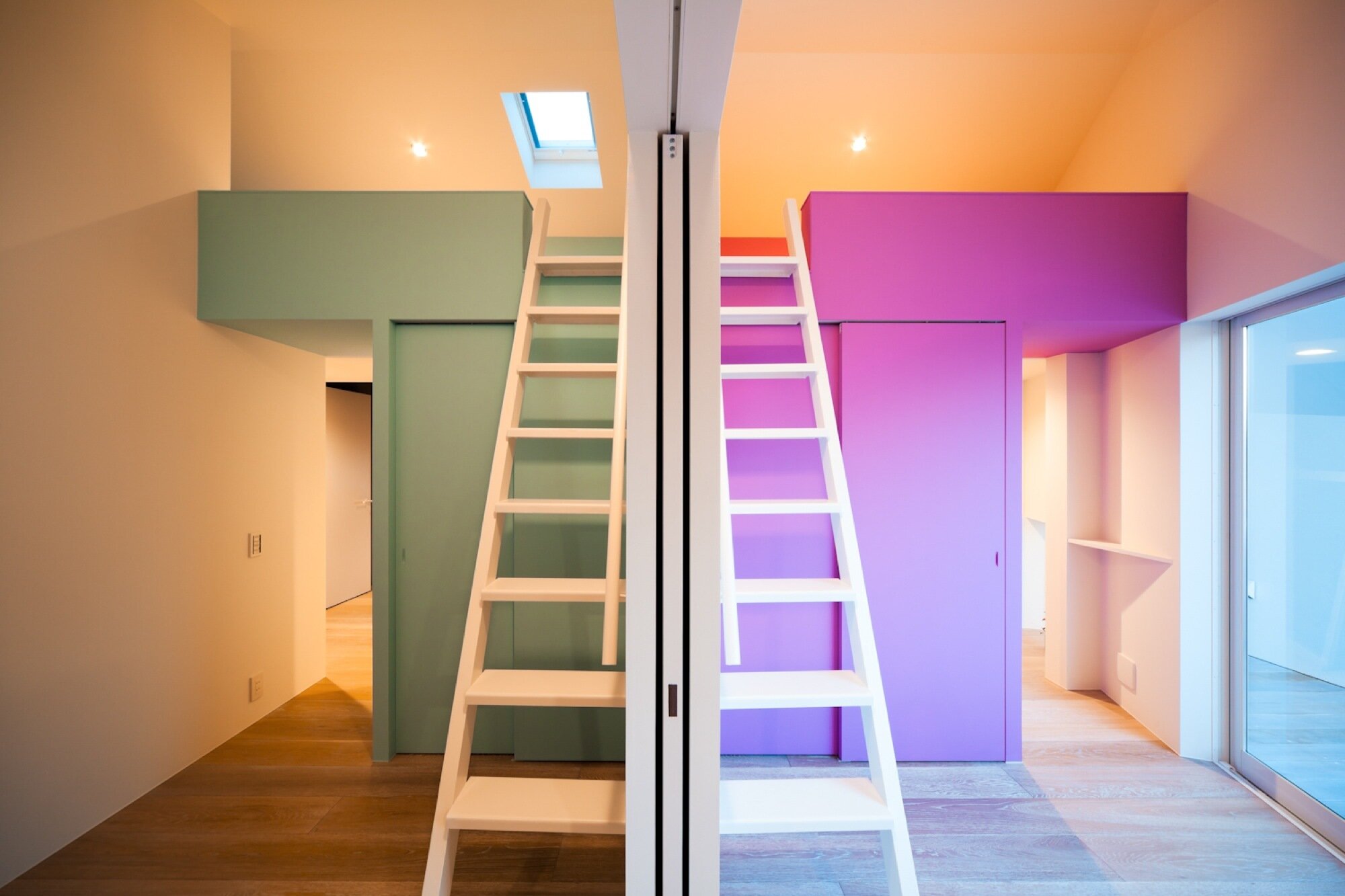 The second storey contains three bedrooms – a master bedroom and two smaller rooms. There's also two large walk-in closets, and a toilet. A small triangular terrace can also be accessed from the hallway. The terrace is partially as it forms part of the homes roof.
For more Japanese houses check out the four storey tall Double Helix House. Or, Spiral Window House in Osaka that's set on a small plot of land on a busy street. See all Japanese houses.