The Israeli design studio Maayan Zusman Interior Design have managed to transform what was originally an old run-down apartment, into a modern, luxurious home. Set in Tel Aviv, the apartment is just 592 square feet in size (about 55 square meters).
The original apartment was in a dilapidated state, and contained a single bedroom and bathroom. The revamped design has allowed Maayan Zusman to introduce two bedrooms, a bathroom and a guest toilet, all with a stunning contemporary finish.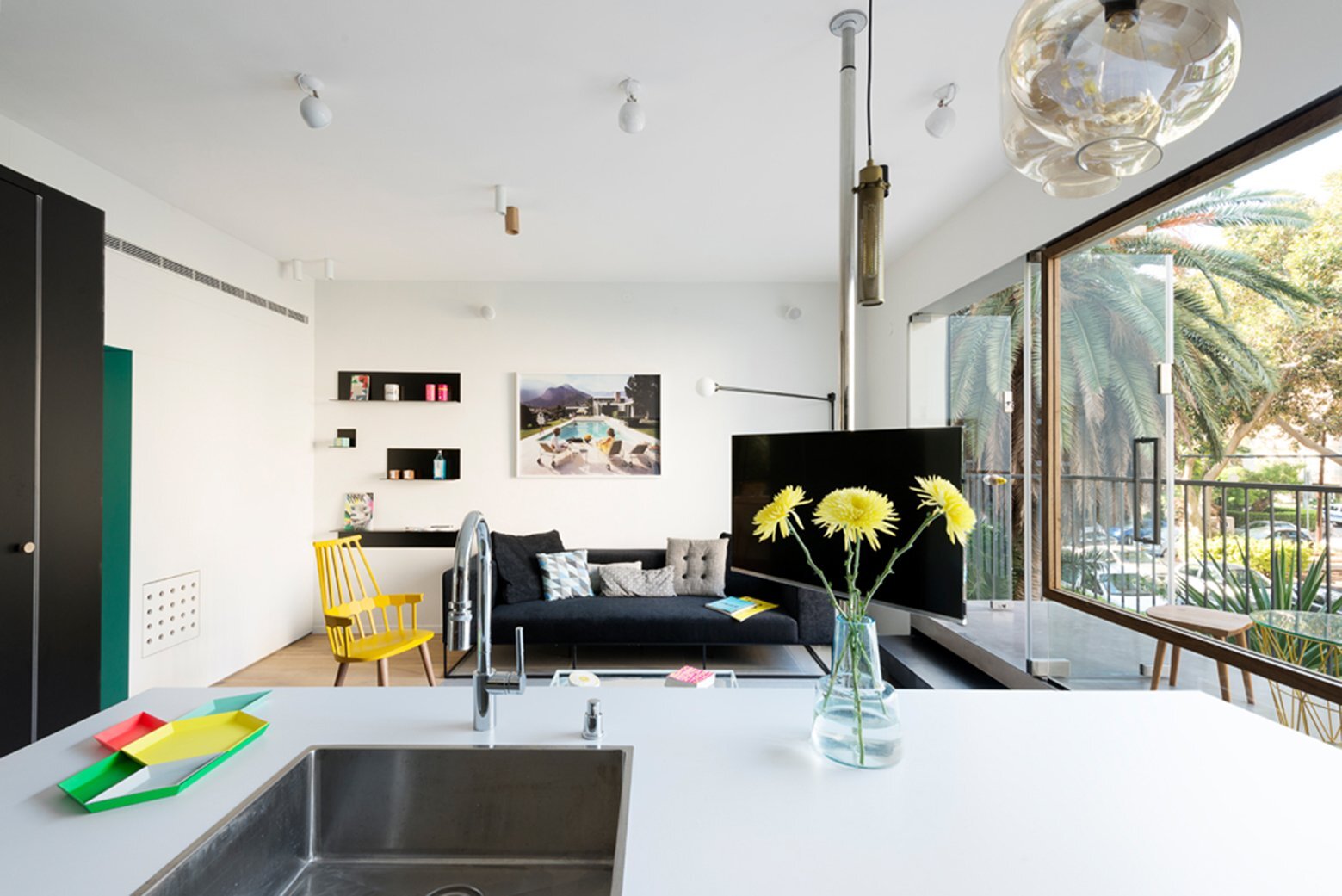 According to the architect, the plan was produced in meticulous detail, where they accounted for each centimeter of space available to them. The result is a living space that features no partition walls, instead items like storage cupboards are used to loosely segregate living areas.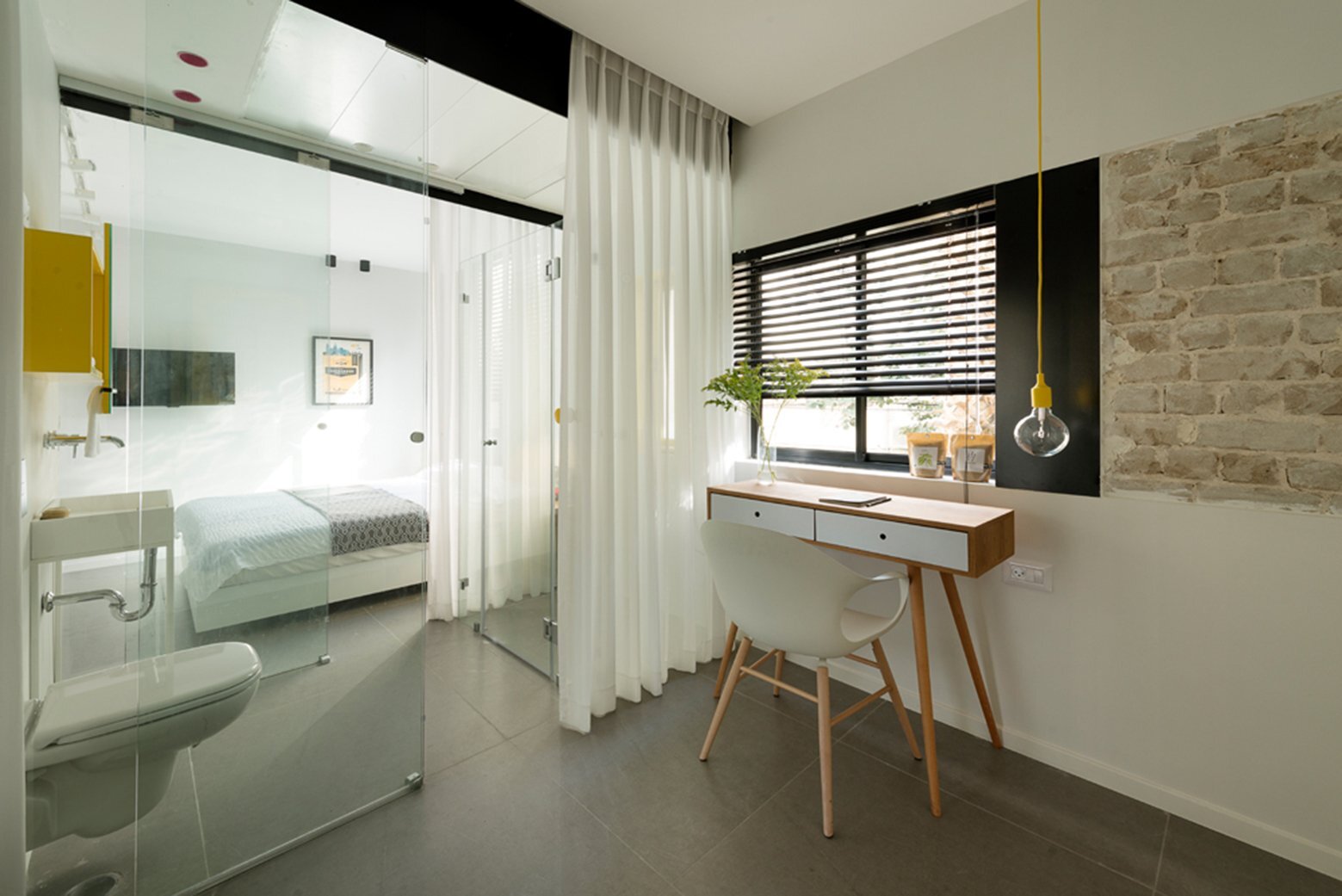 The largest "partition" used in the home is the bathroom. The bathroom is a glass cube, composed of transparent and black opaque glazing. The bathroom is essentially a wet room that can be closed off on both sides with the use of a privacy curtain. The guest toilet backs onto the main bathrooms toilet, and is contained in a smaller (and much more private) cubicle.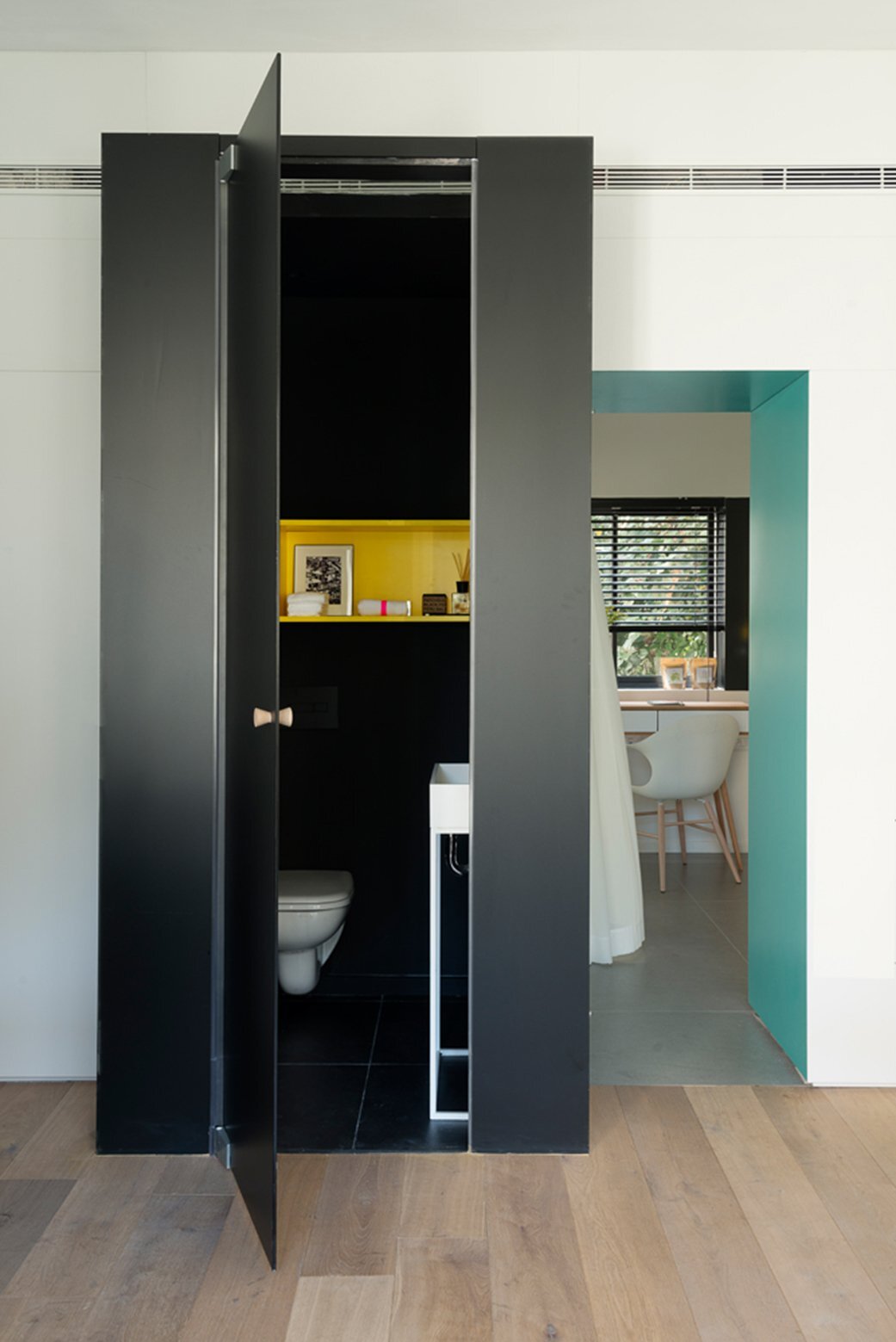 The main living space holds a compact, but functional and stylish kitchen/dining area and living room. A TV hangs from the ceiling, eliminating the need for furniture, and allowing it to be swivelled for viewing in the kitchen or living room.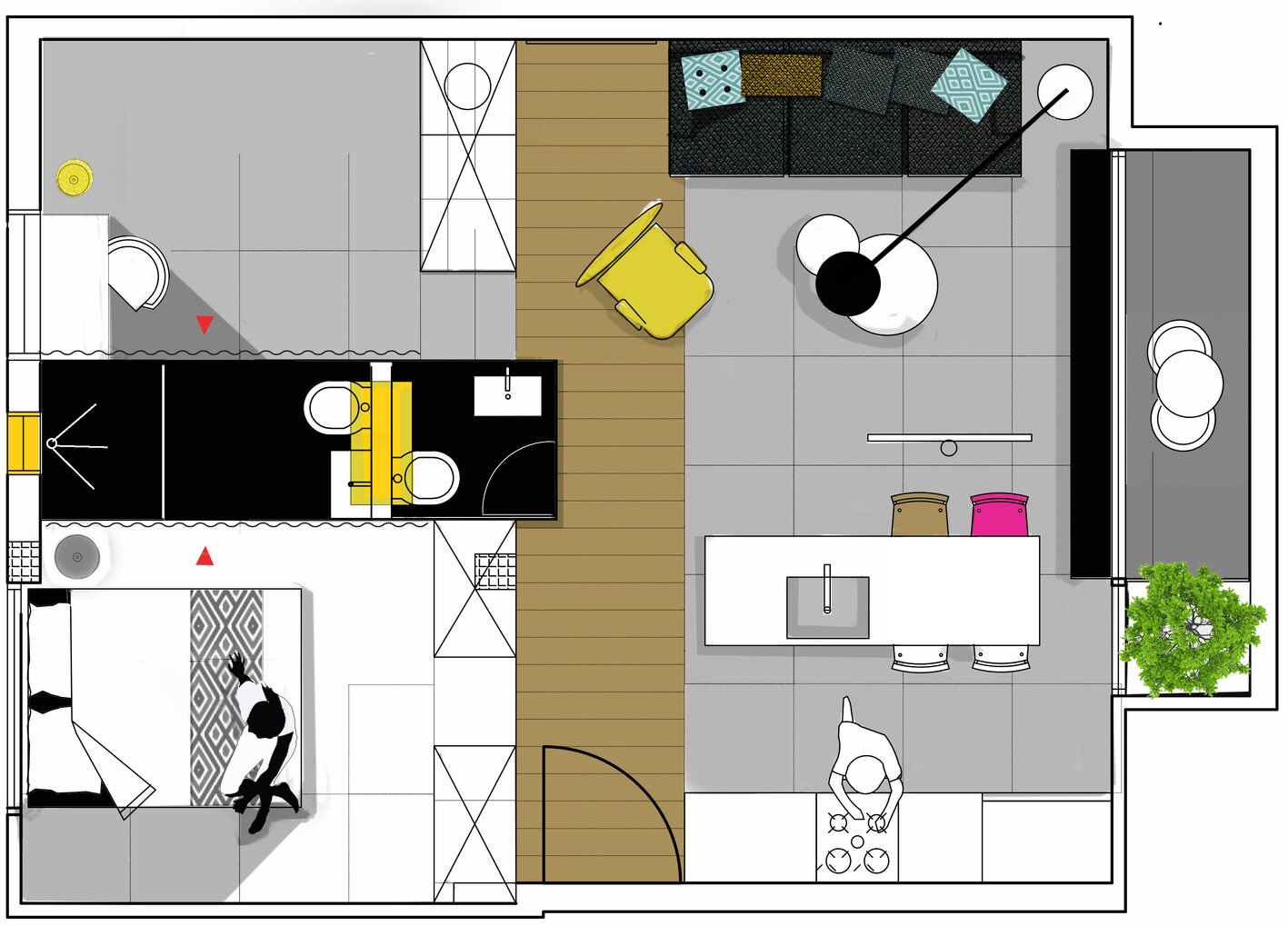 Beyond the living room, there's a small balcony that overlooks a quiet street. To help bring some greenery to the apartment, an orange tree was placed on the balcony, and is visible from anywhere in the main living space. The apartment is a great example of what you can do with a space, with just a little imagination (and style).
For more apartments check out this small Japanese apartment that splits the living space into a series of partitions. Or this apartment in Spain that uses moving partitions to double up on space. See all apartments.
Via ArchDaily
Photos: Gidon Levin 181 Architecture Photography