This apartment in Romania underwent a transformation from dark, cramped rooms, to a bright and spacious open plan home. Set in the city of Bucharest, the redesign was handled by a local architecture firm called Ahaa.
The apartment revamp took place back in 2013 when the client, a 30-year old with an active social and professional life, enlisted the help of Ahaa. The original layout featured two bedrooms and a bathroom connected to the kitchen by a long central corridor.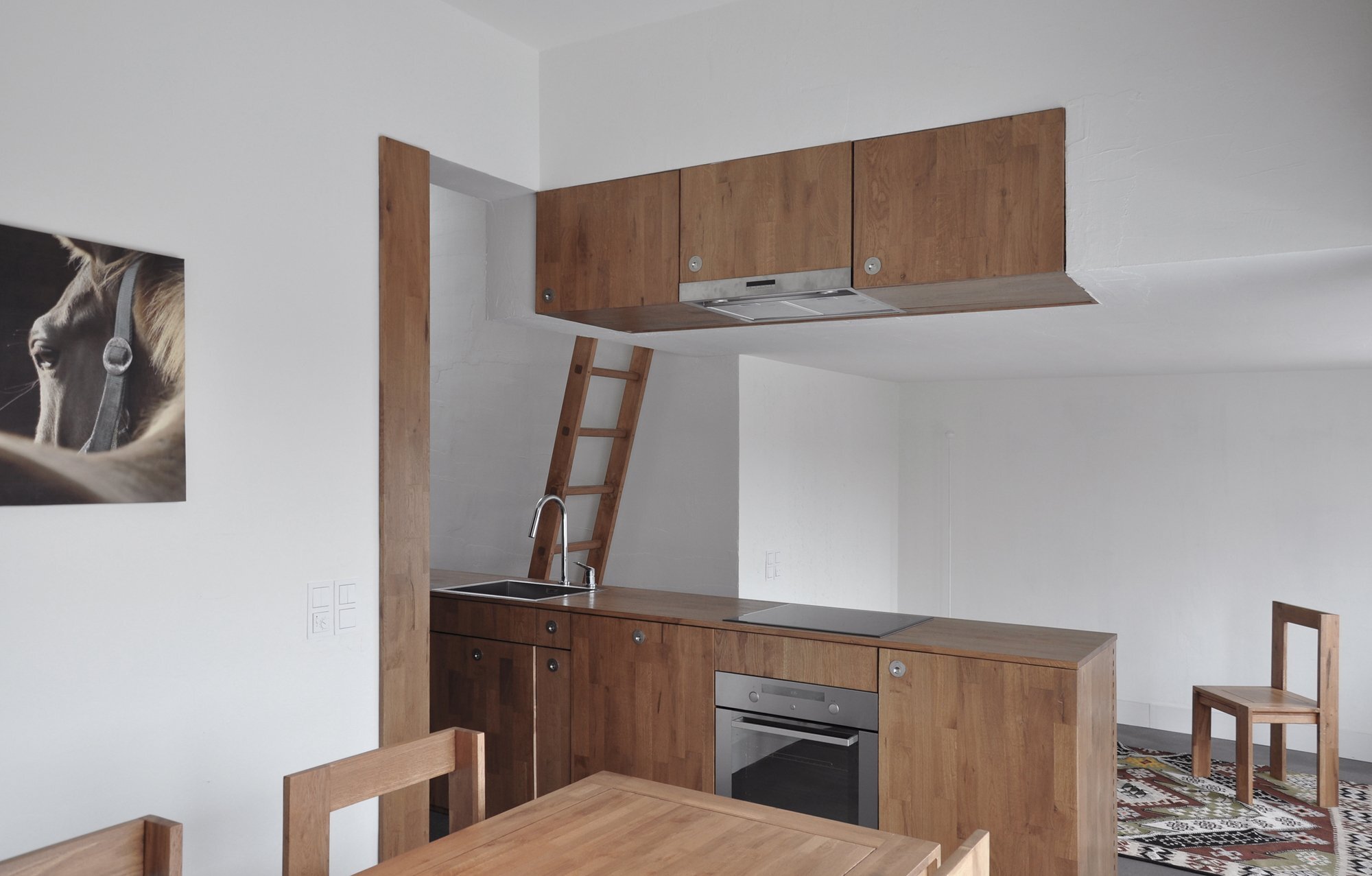 With 797 square feet (74 square meters) to work with, and an unusual, awkward floor plan, the apartment proved to be a bit of a challenge. To complicate things further for themselves, Ahaa wanted to maintain a connection to the outside spaces at all times, regardless of which room you are in.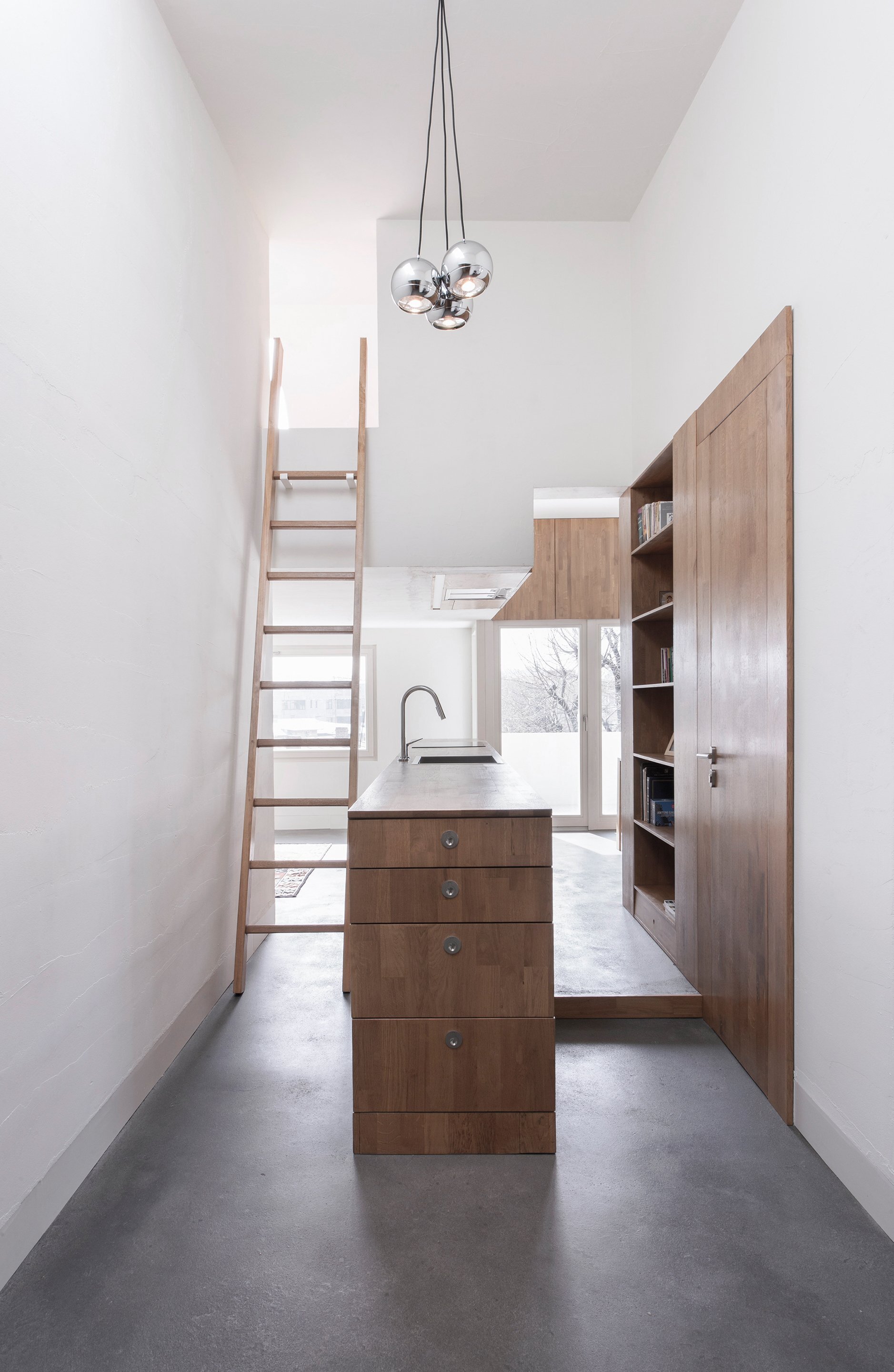 To create a suitable layout they removed the partition wall between the bedrooms, creating a single, much larger master bedroom, and moved the bathroom. The living and dining areas are found to the very front of the property, bathed in light from the large windows.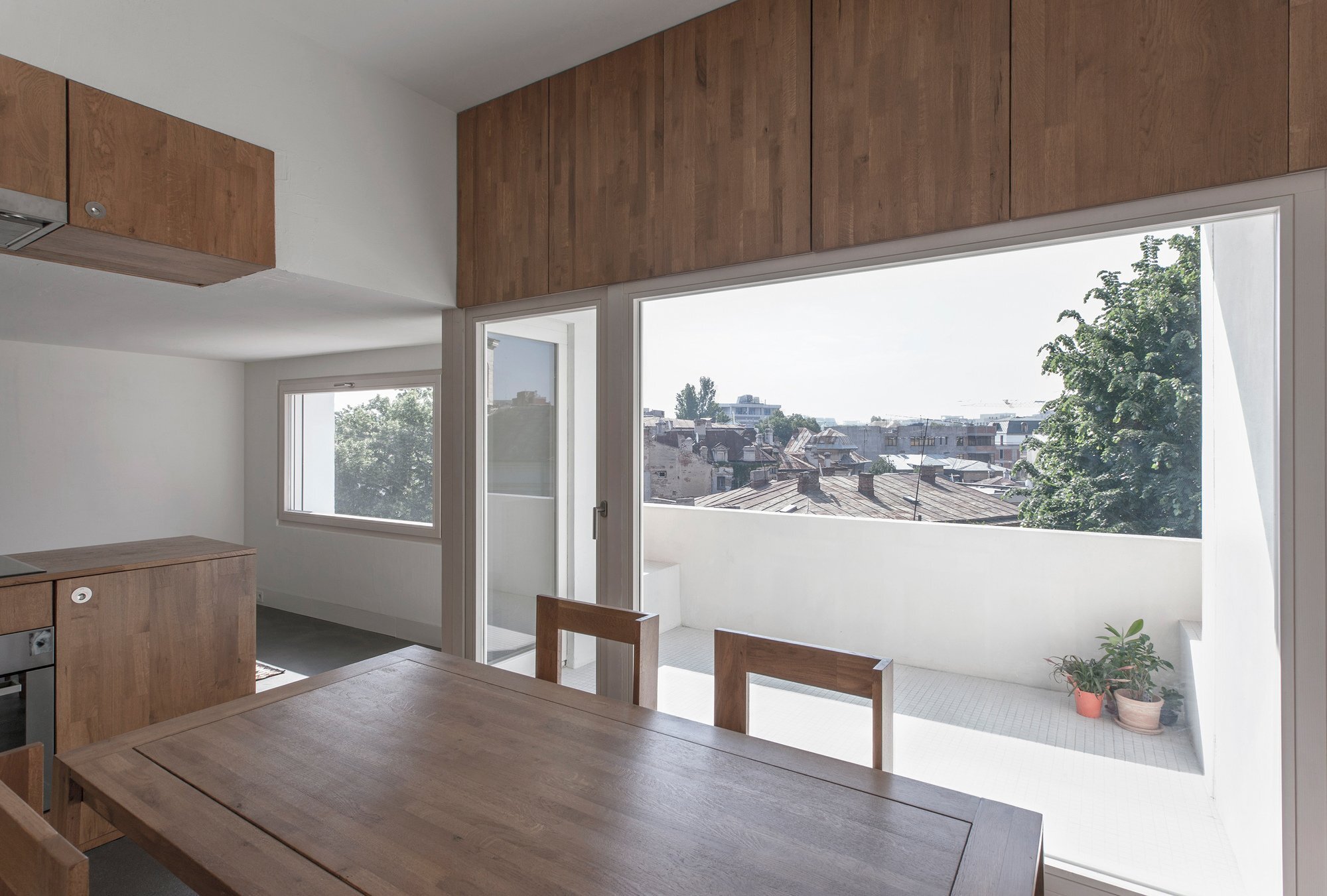 The dining and living room are divided by the kitchen, which extends down into the central hallway of the home. The bathroom has also been split up into a number of separate areas to allow for simultaneous use by two people. To "absorb the irregularities of the floor plan", custom-built furniture has been incorporated, and lies flush with the walls for minimal interruption.
Access to a small unfinished loft is gained through a wooden ladder in the kitchen area. Throughout the home there are three basic finishes: grey concrete floors, white walls, and warm timber for furnishings and storage.
For more apartments check out this contemporary apartment revamp in Tel Aviv. Or, this small New York apartment that features some surprising spaces. See all apartments.
Via ArchDaily
Photos: ahaa