Richard Guilbault redesigned this small Paris apartment for a young couple to make it more responsive to their needs, and to optimize the floor plan. The apartment contains just 323 square feet (30 square meters) of floor space.
The original apartment was originally divided up into four small dark rooms. Guilbault's first move was to remove the obstacles to impeding natural daylighting, and making the space more cramped that it needed to be. And so, the partition walls were by-and-large removed, creating a much larger main living area in the process.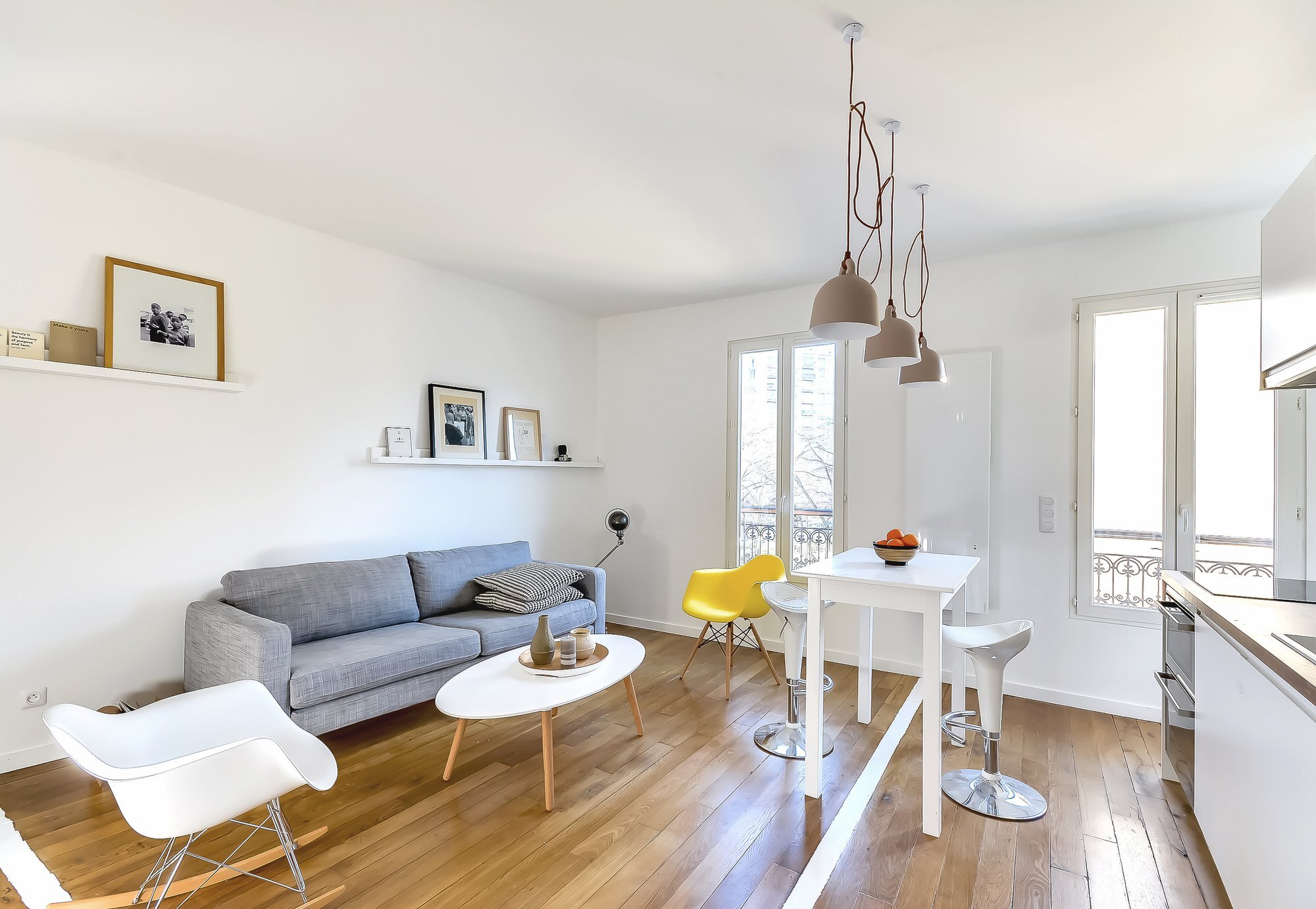 The apartment is lit by four fairly modest windows. In order to prevent the light from being totally "absorbed" the use of too many dark finishes was avoided. Instead, the living spaces are finished mostly in white, with the furnishings, fixtures and floors providing some splashes of color.
The main living area is a multi-functional open plan room. It contains the living room (which now occupies two-thirds of the space instead of a third), kitchen and a small dining area. The back wall is taken up by a large custom made storage cabinet.
The living area has been divided up by a series of white concrete lines found on the floor. These loosely give the impression of set areas being applied to the different "rooms" without any physical barrier. The bathroom can be found adjacent to the entry hall, and features an internal window to allow natural light to enter.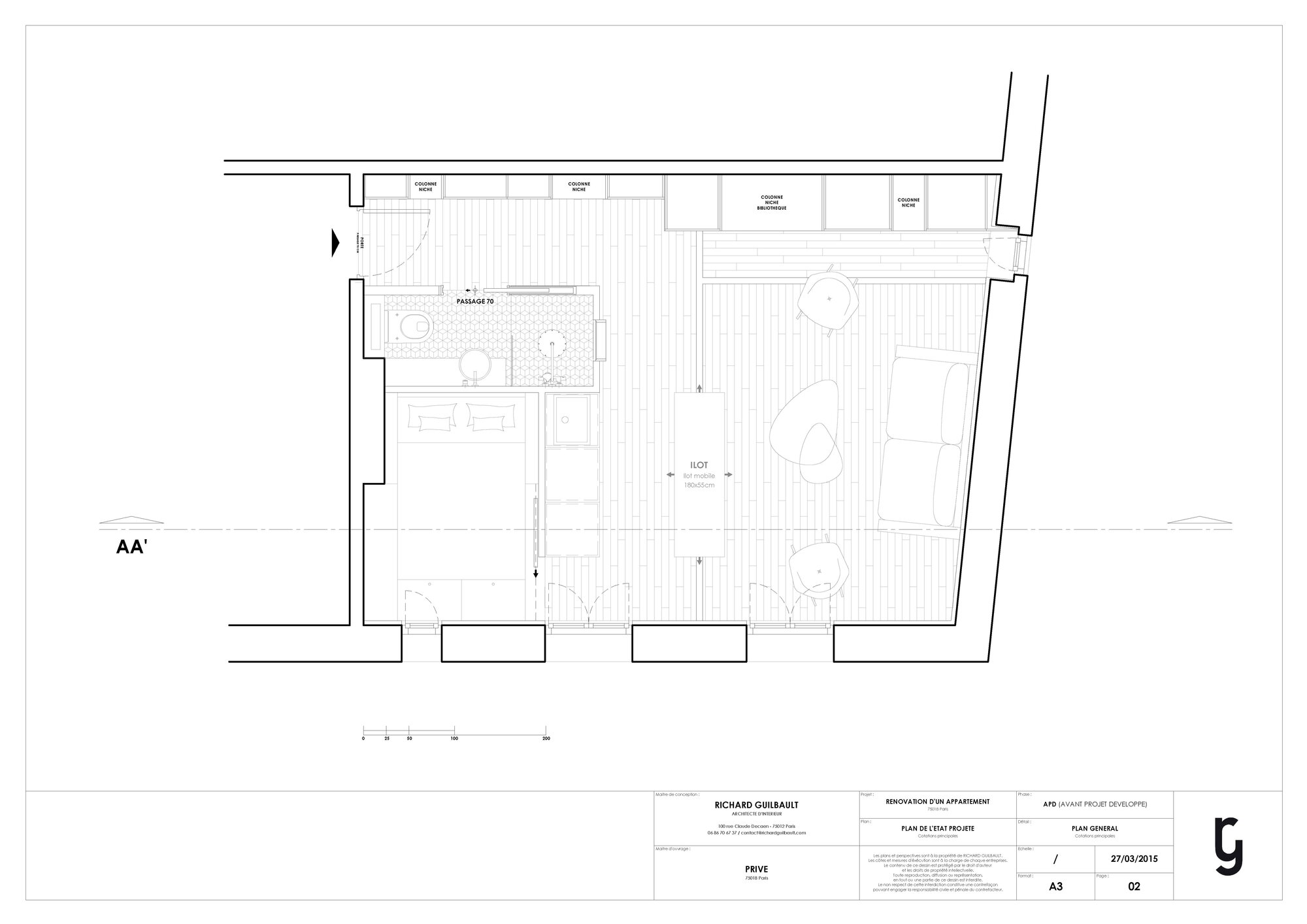 The bedroom is set behind the kitchen and bathroom. It's accessed by a few steps that provide a degree of separation from the main living area, and contains only the bed – the storage cabinets and clothing closets are all found along the rear wall of the apartment.
For more apartments check out this other small Parisian apartments that's been given a curvaceous makeover. Or, this micro apartment that's spread over several floors. See all apartments.