This rustic teardrop trailer has been designed and built by Corey Weathers. Not so long ago Corey set out to find a camper that was functional and environmentally friendly. It turns out that the market had relatively little to offer in the way of "green" campers, so he decided create his own.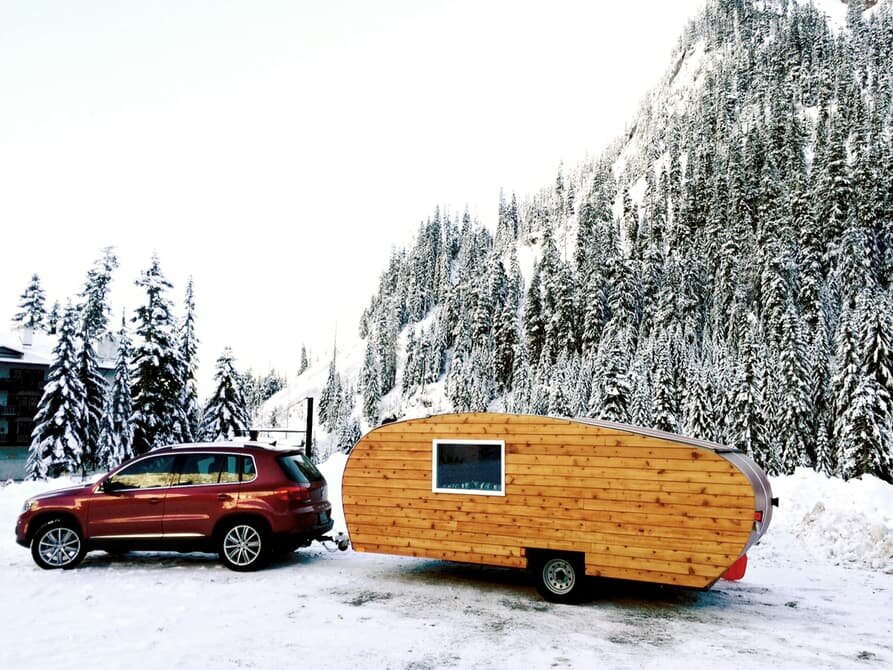 The handcrafted travel trailer gained plenty of attention online and lead to Corey, along with Eric Gertsman and Kimberly Briar, founding Homegrown Trailers. The company is now focusing on producing sustainable campers for the masses, and, should you be interested, they've set up an Indiegogo campaign aimed at funding their next series of tiny travel trailers. Update: It looks like the campaign is over, but you can still rent/purchase a unit from their website.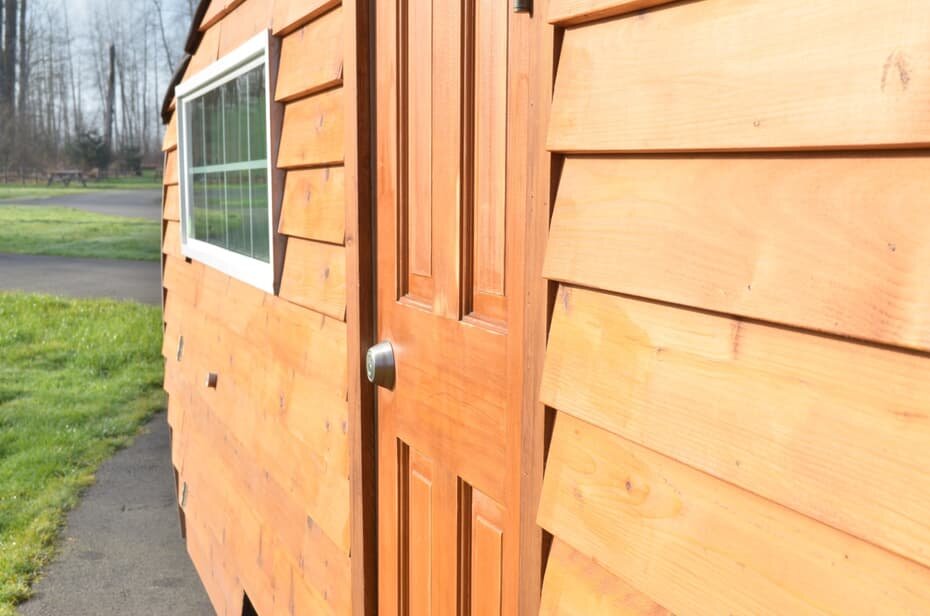 Corey's first model is clad with FSC wood, makes use of locally sourced and renewable materials, and features an 800-watt solar array to power the unit regardless of how far into the wild you stray (just be sure to avoid forests). He chose the teardrop shape because of its aerodynamic form.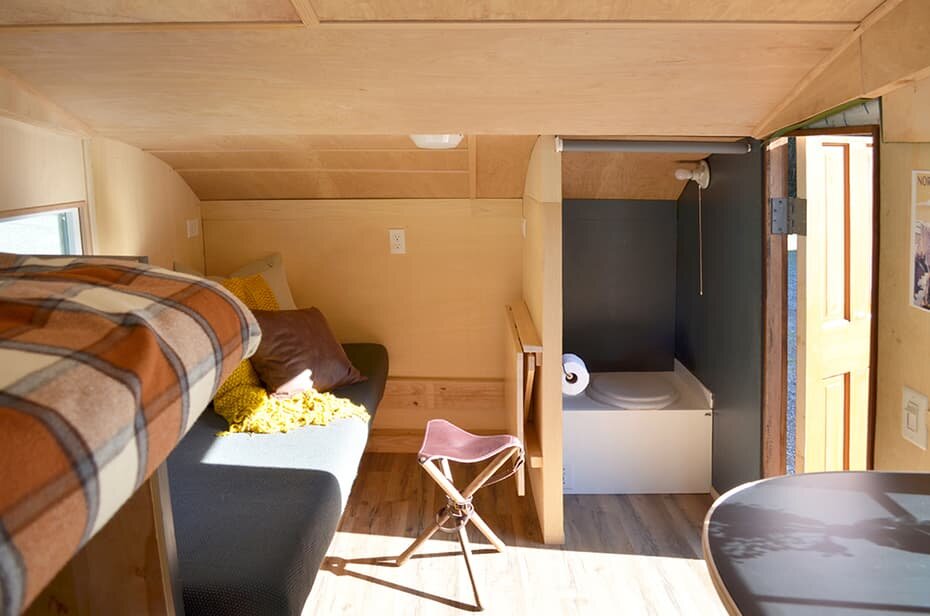 The size and shape of the camper also allows it to be stored with ease in most garages. Weighing around 3,000 lbs also makes it less cumbersome than most tiny houses on wheels or larger RVs. A pop-up roof has been employed so as to maximize the interior space when in use.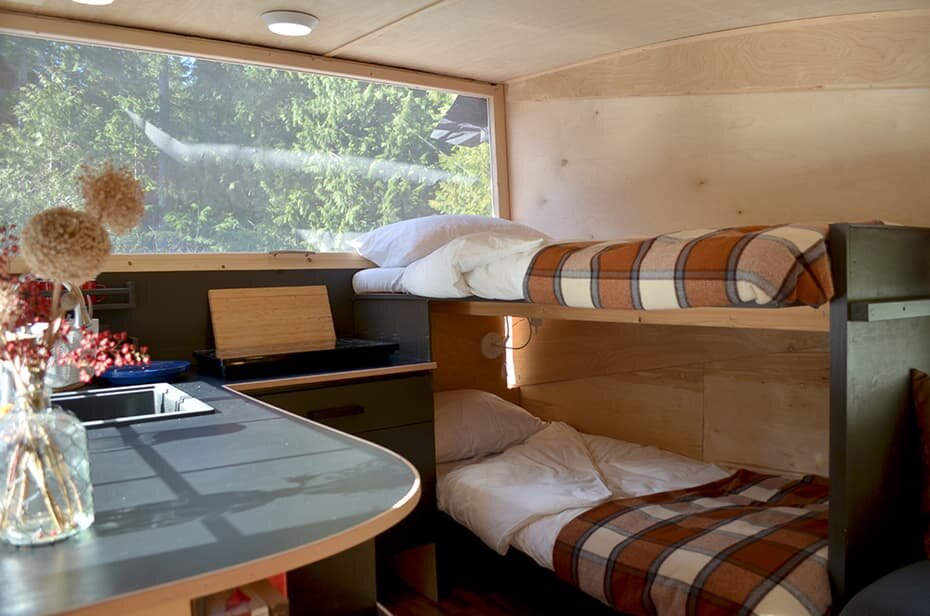 According to Homegrown Trailers, the on-board batteries are capable of providing power for up to 5 days, without extra charging from the solar array. In terms of size it measures 18 by 7.4 feet and is 6.9 feet tall (5.4 x 2.25 x 6.1 meters respectively). The total floor area amounts to just 94 square feet (8.7 square meters).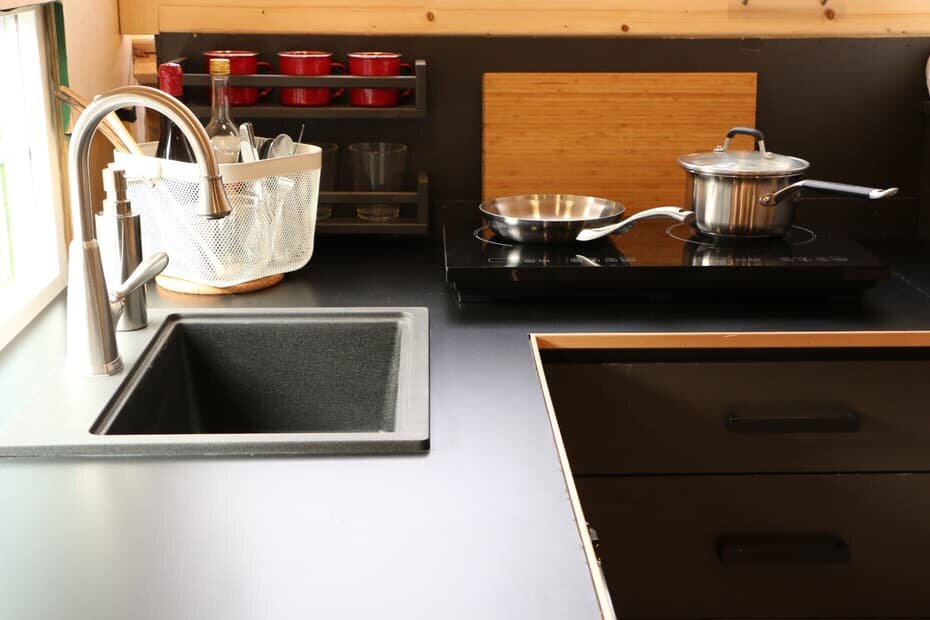 The trailer can sleep up to 4 people through the use of a pull-out bed and a bunk-bed. The kitchen has been kitted out with Energy Star appliances (which is vital when living off of stored electric) and makes use of LED lighting. The companies slogan reads "Roam Freely, Tread Lightly", which it lives up to pretty well. And while towing a 3,000 lb trailer around isn't exactly environmentally friendly, if you're going to do it you might as well try and minimize your impact.
For more posts on Glamping check out these micro A-frame cabins from Slovenia. Or, the Froute Pod by Giant Grass, a vegetable inspired getaway. See all Glamping.
Via Inhabitat
Photos: Homegrown Trailers