This rustic log cabin can be found on the shores of Lake Femunden in Norway. The cabin is set on the edge of Femundsmarka National Park, one of the country's largest wilderness parks, and boasts views overlooking the lake and surrounding forest.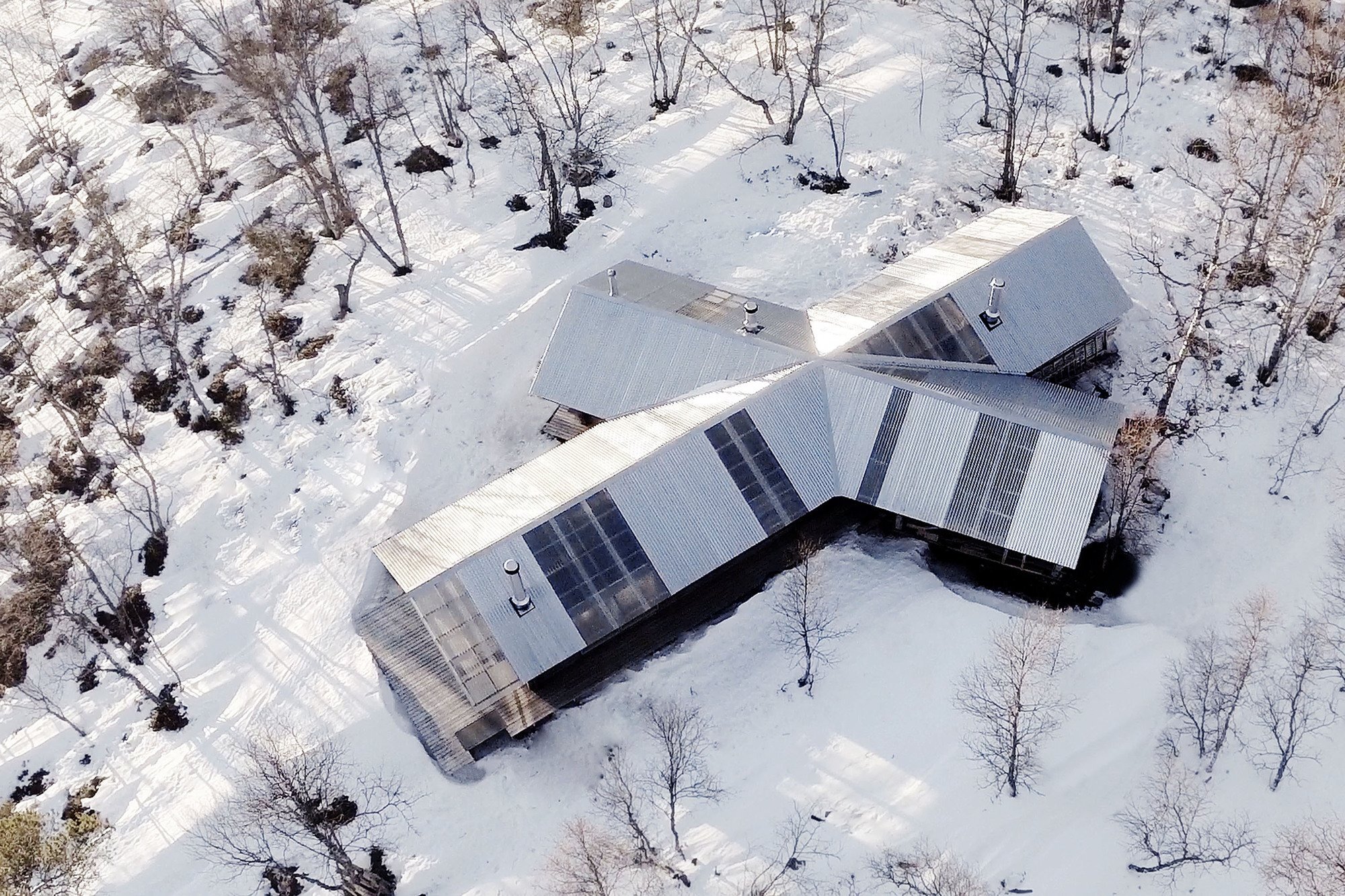 Originally, the site was occupied by two 161 square foot (15 square meter) cabins, one of which was over 100 years old. These two cabins were then incorporated into the new addition, and connected to one another by a large sheltered deck that features translucent roof sheeting to keep the space bright.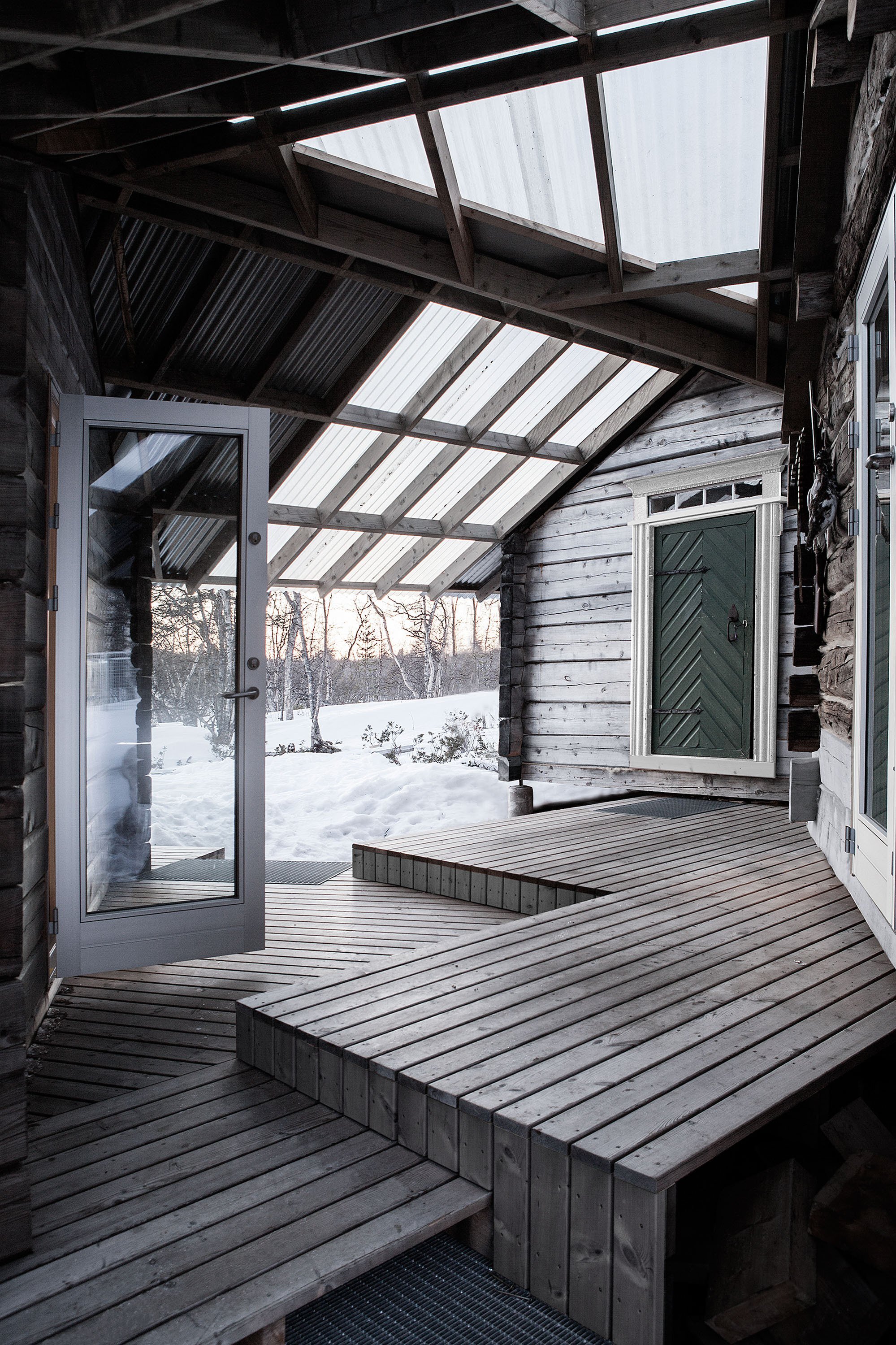 With the individual buildings melded together into one, the cabin has a total footprint of 914 square feet (85 square meters). The architects, Aslak Haanshuus Arkitekter, aimed to "achieve a juxtaposition of the traditional and the modern, the coarse and the fine".
They used timber of the same dimensions as the original buildings, and used the same construction methods to achieve a sense of fluidity between the three main spaces. The two original cabins are now used as guest rooms, and the new addition as the main living area.
Within the two wings of the main volume, you'll find a kitchen and dining area, a living room with a wood burner, a bathroom with a separate toilet, a sauna, as well as a generous entry room. You can also access a separate storage/mechanical room from the exterior.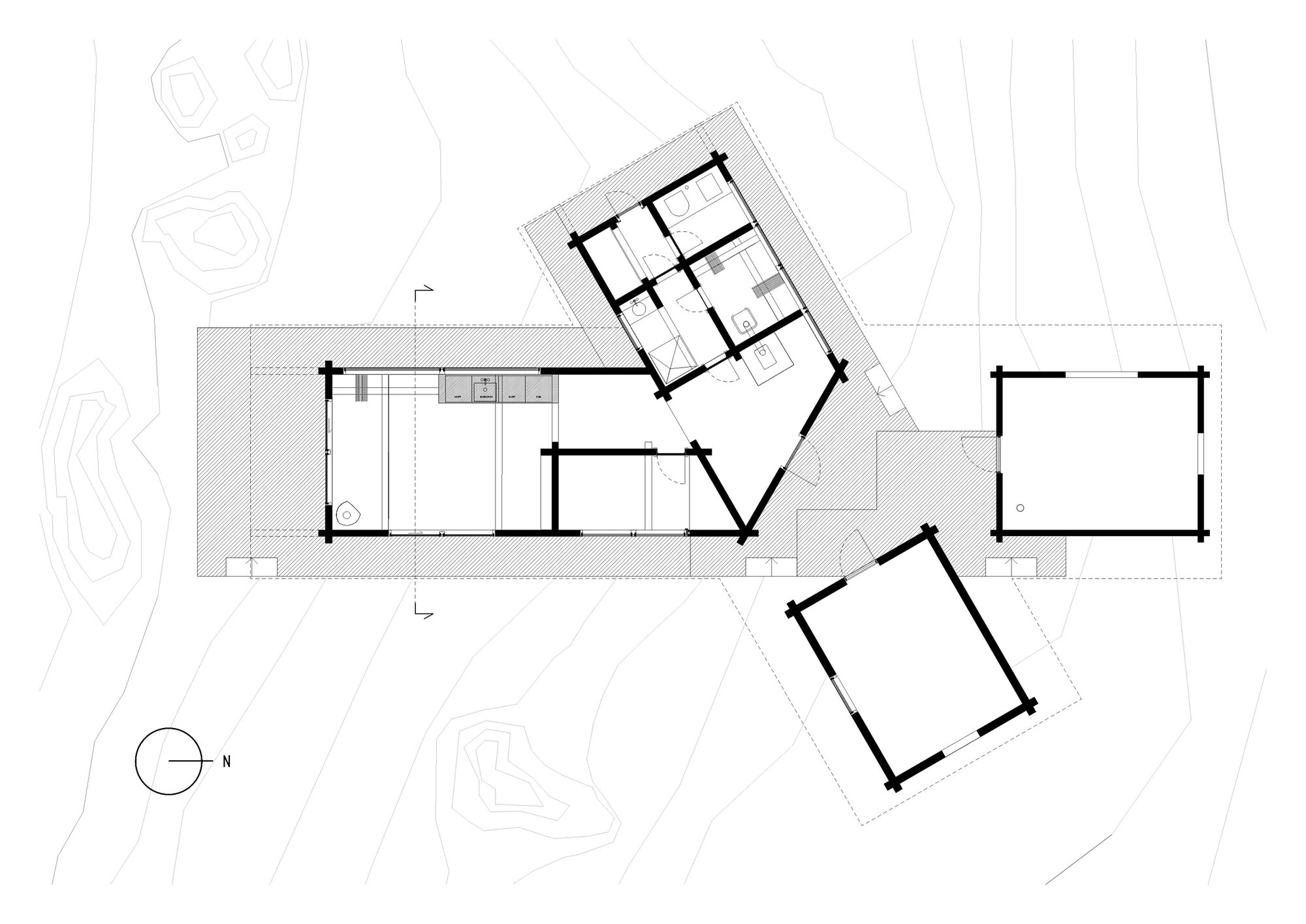 The interior features custom furniture pieces throughout that often make use of the cabins structure. Protrusions, such as those at the log joints, are used to provide support for items like the kitchen counter, beds and shelving. The entire building is raised off of the ground level, giving it the impression of floating above the vegetation.
For more cabins check out Gaudin House, a barn that's been transformed into a small Swiss cabin. Or, this modern cottage retreat that overlooks a lake in Hungary. See all cabins.
Via ArchDaily
Photos: Tom Gustavsen