This tiny apartment in Paris was recently given a makeover by designer Fabbricabois, who, unlike a lot of other designers, has created a loft that dominates the apartment.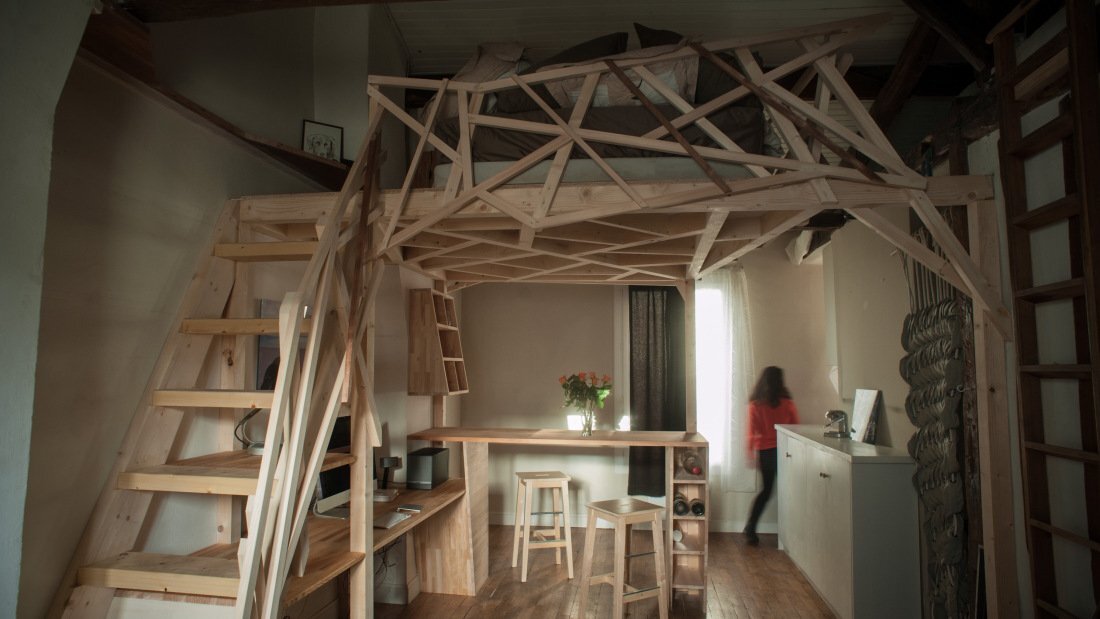 There are plenty of small and tiny Paris apartment renovations that feature high ceilings, allowing people to incorporate a lofted sleeping space. However, the loft is usually in the backdrop, and not such a prominent feature of the home.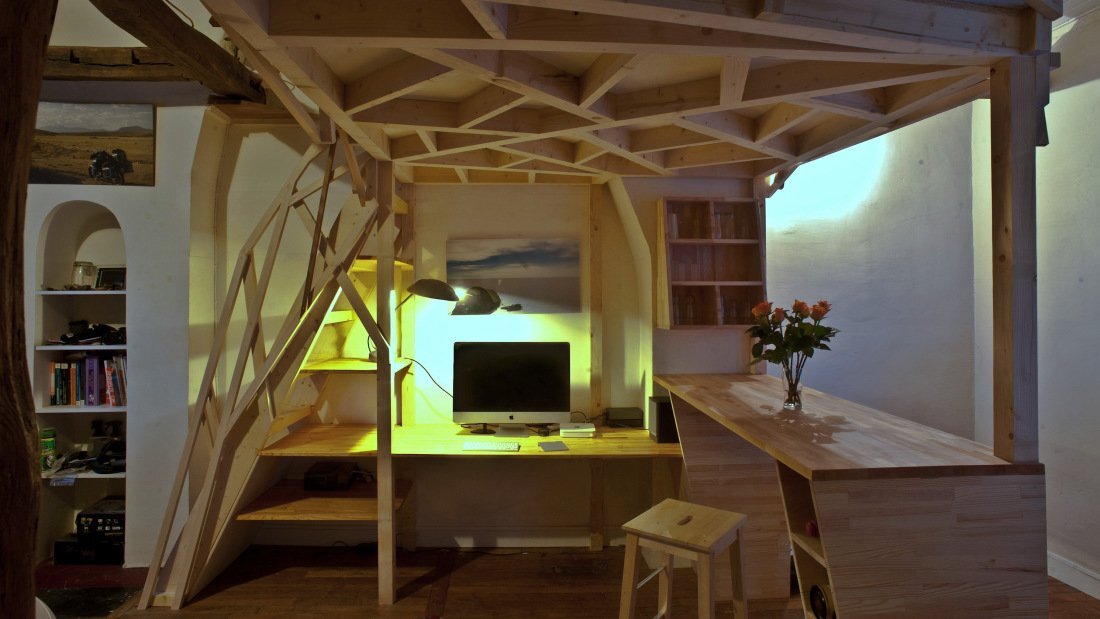 French designer Fabbricabois decided to make a statement when it came to the redesign of this apartment. It features an overhead loft that's as much a sculpture as it is a functional space. The newly constructed loft stands out against the much older structure of the building, and almost resembles a bird's nest with its erratic framing.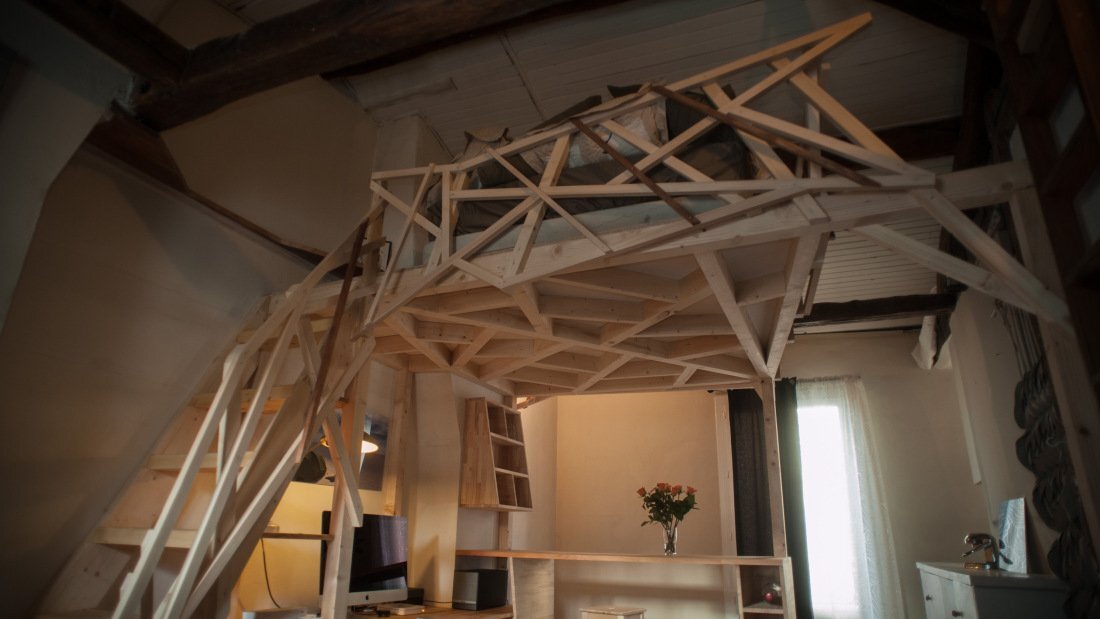 Beneath the loft you'll find a multi-functional living space that serves as a kitchen, dining room, living room and study. It appears that the room is lit by a single large window (which they've decided to drape a curtain halfway across — who knows why?) set under the loft, leaving it considerably darker than the living area.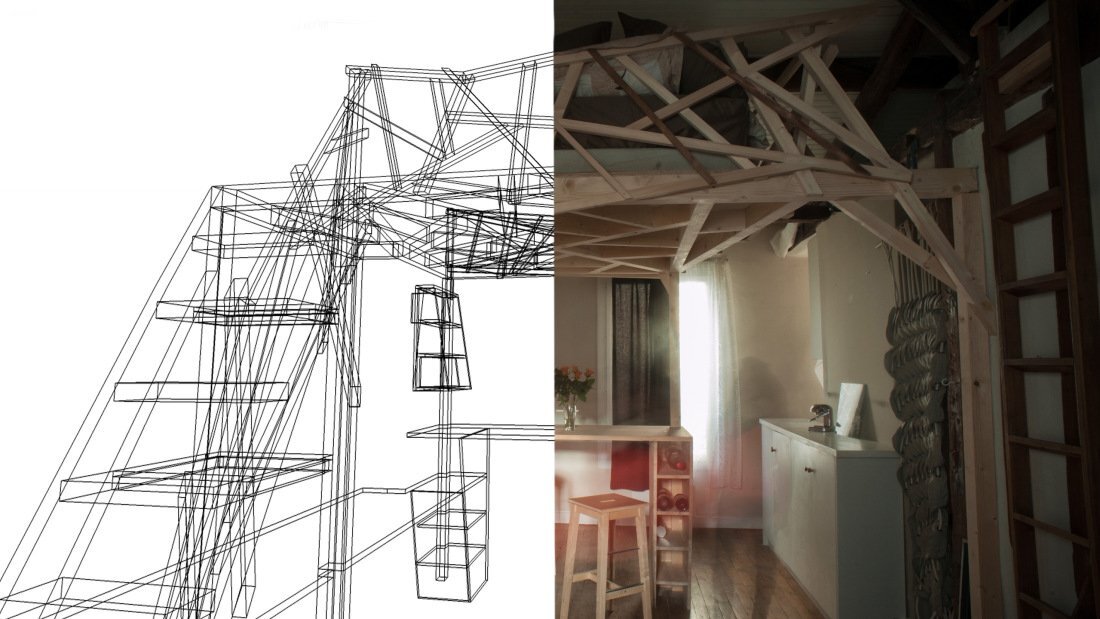 While the loft seems to be constructed from randomly placed bits of timber, the CAD drawing helps to show (prove?) that its construction was intentional.
For more small apartments check out this other Paris home that gets a curvy makeover. Or, the renovation of this 300-year-old barn in Barcelona. See all apartments.
Via TreeHugger
Photos: Fabbricabois