This long narrow house is home to two retired high-school teachers. The property is set in Sydney's inner west district, among a row of terrace houses. The owners enlisted the help of local firm Adriano Pupilli Architects to renovate and transform the property into a comfortable home that embraced their interests.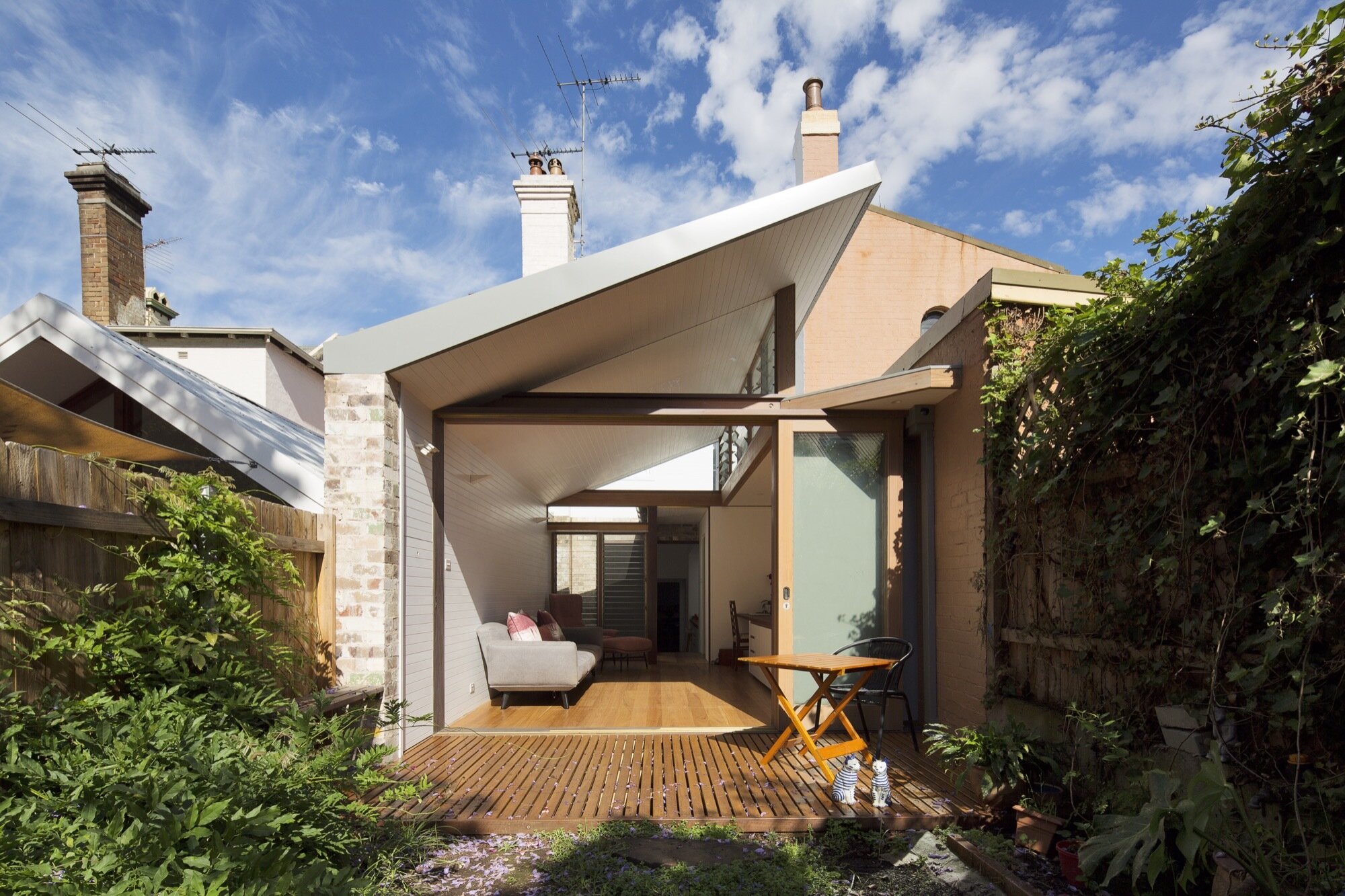 The owners have a passion for theatre, travel, cats, their quiet rear garden and the jacaranda tree that takes pride of place in that small garden. Given what the architects deemed to be a modest budget (no mention of how much), they had a rather large undertaking, with one of the primary objectives being to re-build the back of the home.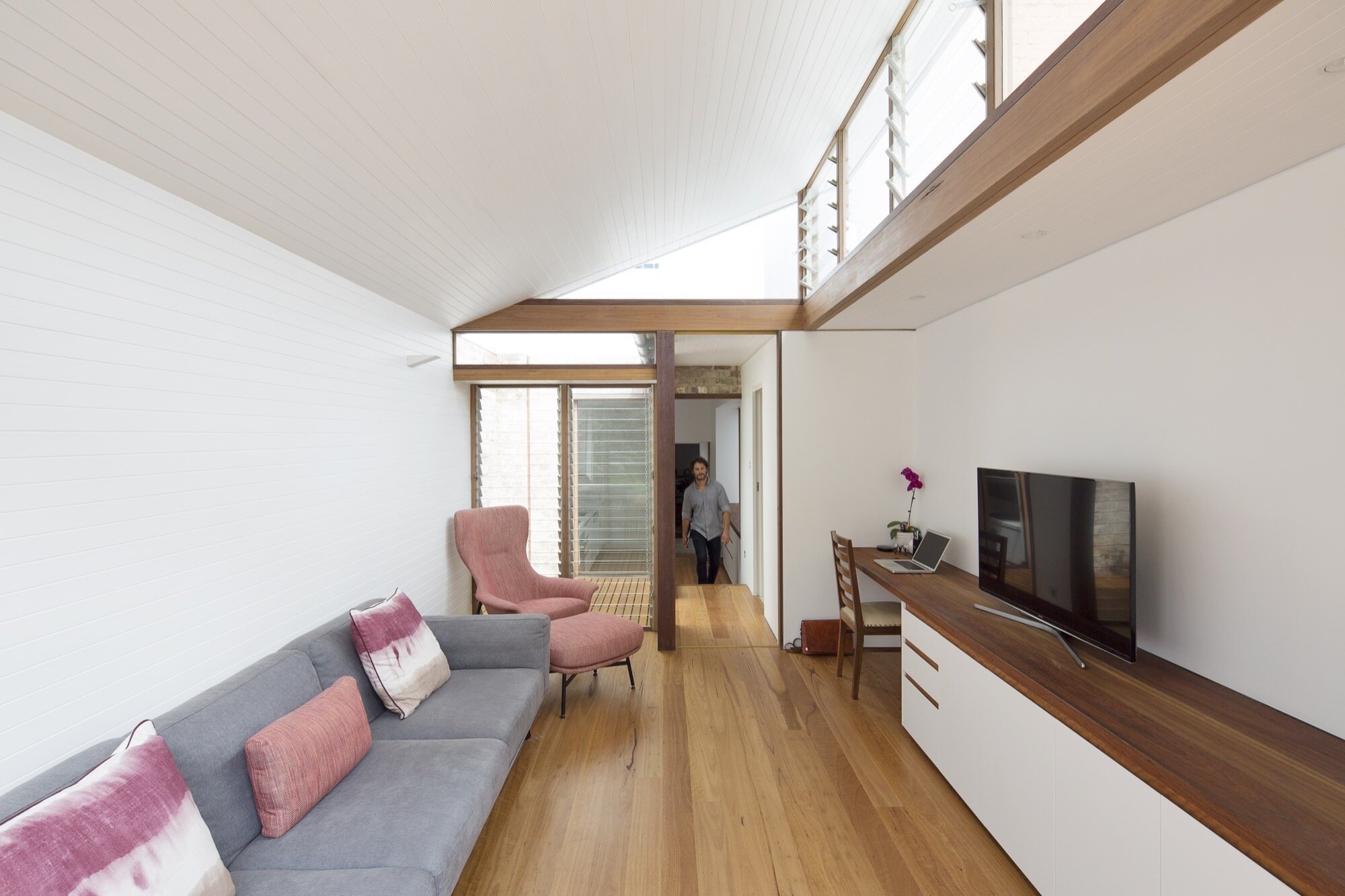 The rear of the property now features a light filled living area that flows seamlessly into the garden. The original roof structure was removed and replaced with a floating skillion roof that permitted more natural light to enter the space through its awning windows.
The awning windows also act as an exhaust on hot summer days, helping to maintain a comfortable interior temperature. Given its narrow width, it's no surprise they've opted (or were forced) to use a linear layout for the rooms. The front, left-hand-side of the home features a small porch that leads into an entrance hallway.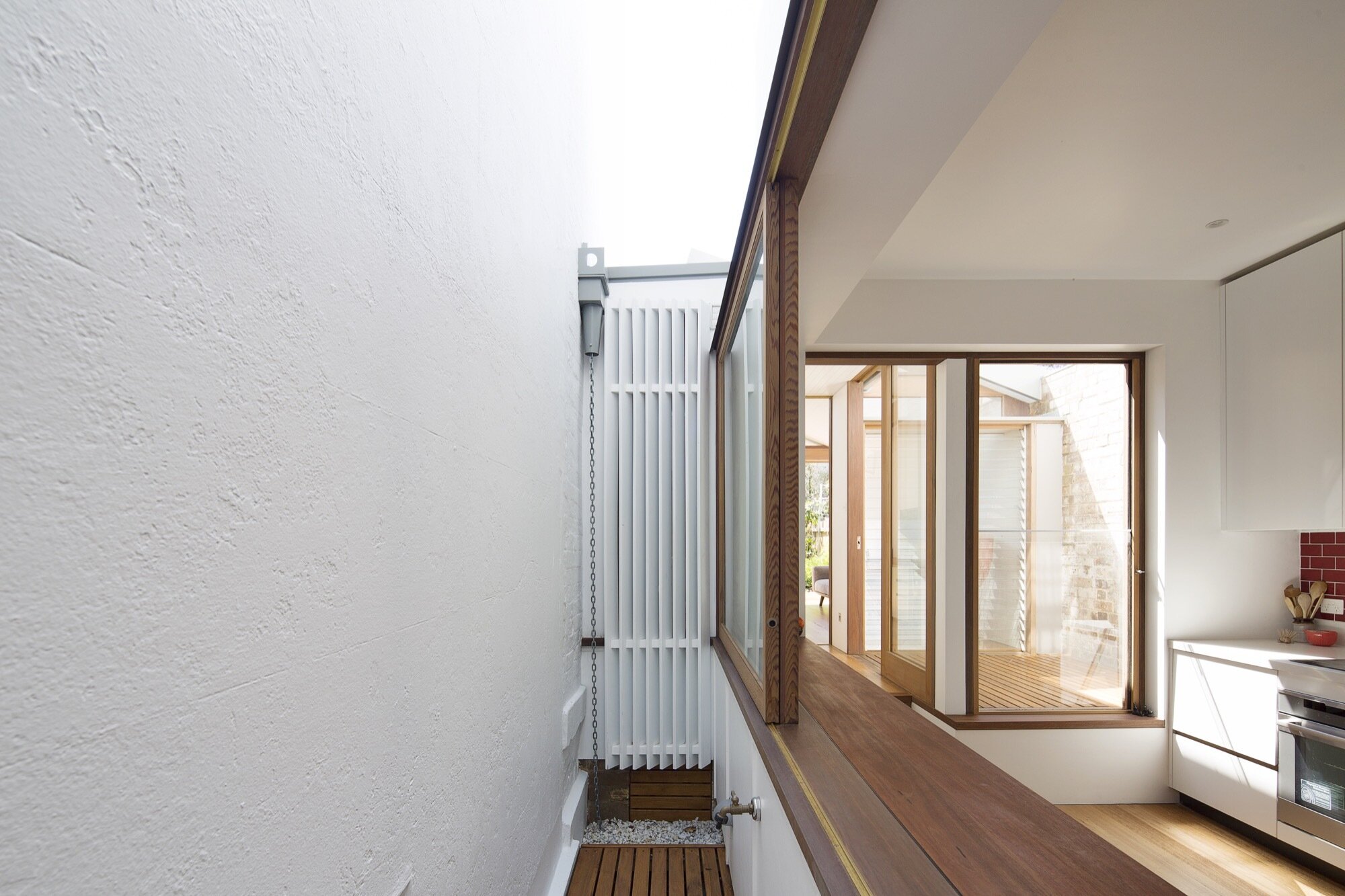 The entryway is flanked by a guest bedroom and leads into a dining room. A short laundry area separates the kitchen and dining room. The kitchen is followed by a downstairs bathroom, a small square external courtyard and the living room. The living room leads out to an exterior deck, with the garden beyond.
There's – presumably – a small upper floor level containing the main bathroom and master bedroom. As it was beyond the scope of the architects work, it hasn't been included in the floor plans. The renovation was completed in 2015 and the home now contains a total area of 1,227 square feet (114 square meters).
For more small houses check out this 7.5 foot wide stable that was converted into a tiny home in London. Or, this living area that's been designed by Ruetemple in Russia for children and adults alike. See all small houses.
Via ArchDaily
Photos: Simon Whitbread