This backyard shed has been designed by Ben Davidson of the London-based studio Rodić Davidson Architects. The shed is used as a model making workshop, but also incorporates (and is designed around) elements of his grandfather's old workbench and handmade tools.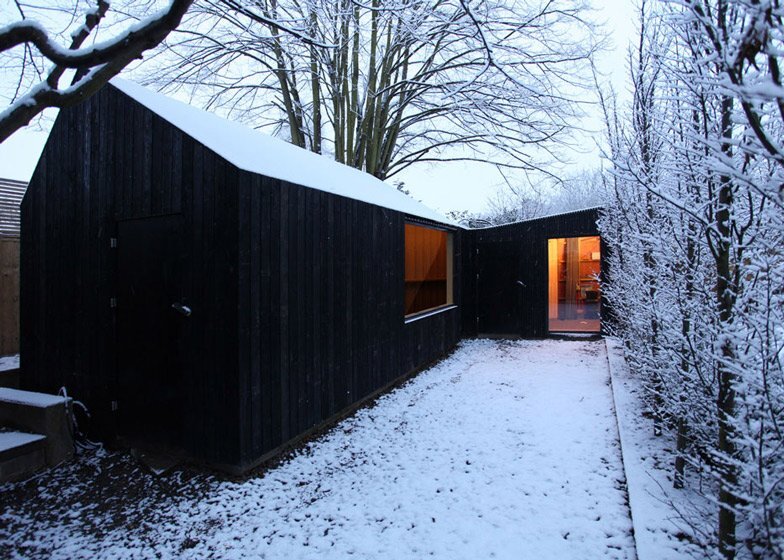 The workshop is one of two buildings Davidson has created for his garden; the other is a home office. The proportions of the workshop were based upon Davidson's grandfather's workbench, and it also features a display wall to show off the collection of his old handmade tools.
The exterior of the building is vertically clad with black-painted softwood, whereas the interior is finished mostly in a bright white. The stud work for the walls and roof have been left exposed, and wooden shelving and cabinets have been slotted between the framing.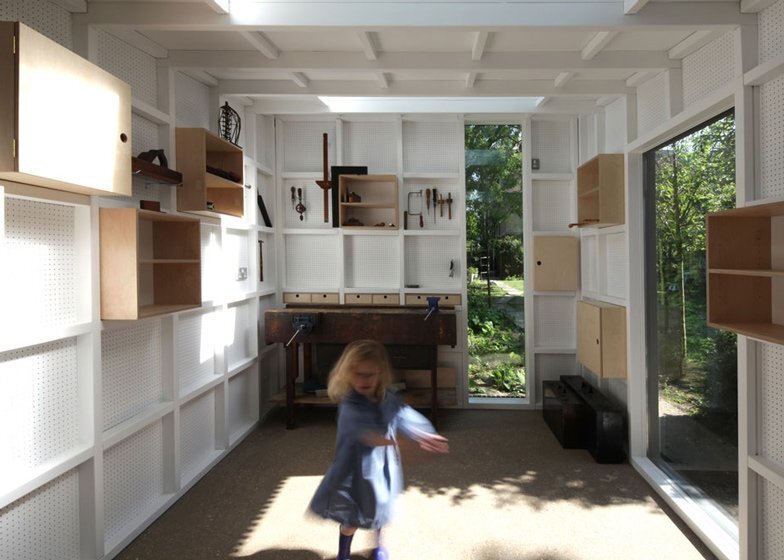 The large window was given to Davidson by a builder a few years ago. Thanks to its size, there's no shortage of natural light, and it also serves as a great viewing platform for the garden. Two skylights provide a view of the sky, with light filtering down through the canopy of the adjacent tree.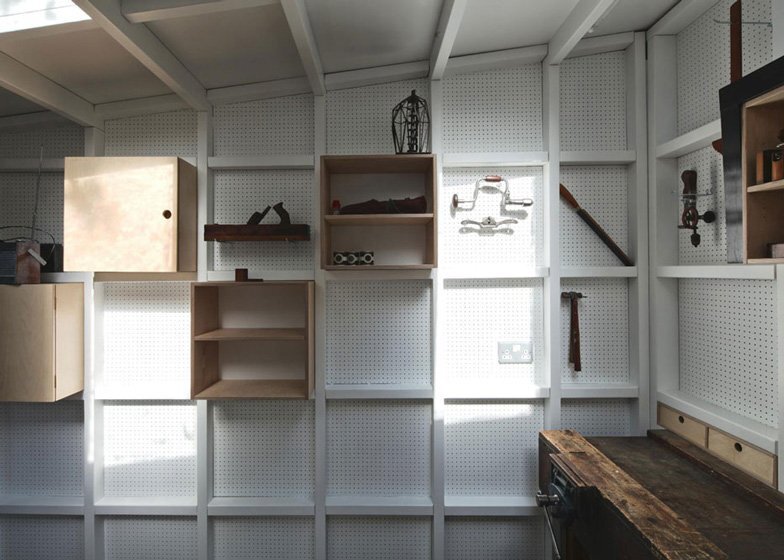 Davidson inherited the workbench after his father sadly passed away in 2012, and the workshop has helped to create a space dedicated to the memories of his grandfather: "My grandfather was a carpenter by trade and extraordinarily talented; he should have been a cabinet maker. I recall many summers in my early teens, being packed off for two weeks to go and stay with my grandparents in Norfolk and spending the entire time with him in his workshop."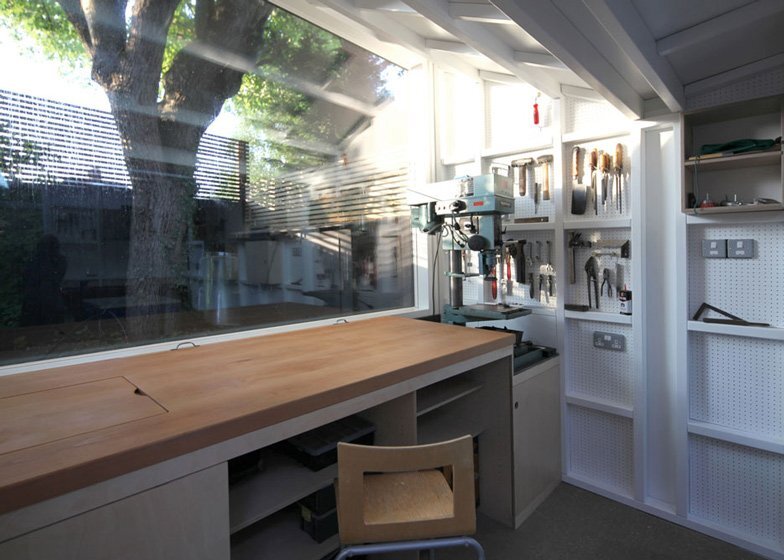 For more sheds check out this rotating shed in England that's clad with FSC timber. See all studios.
Via Dezeen
Photos: Ben Davidson