This apartment block in Japan has been designed by a local architecture studio called SALHAUS. The street in which it's been constructed features a mix of low-rise residential timber houses, and high-rise condominiums. The new addition acts like a bridge between the two.
The apartment block has been constructed in Nishiazabu, and features 10 micro-apartments, each with its own balcony. Unlike a lot of other Japanese buildings which aim to provide privacy for their occupants, SALHAUS decided to incorporate a degree of transparency and openness to the apartments.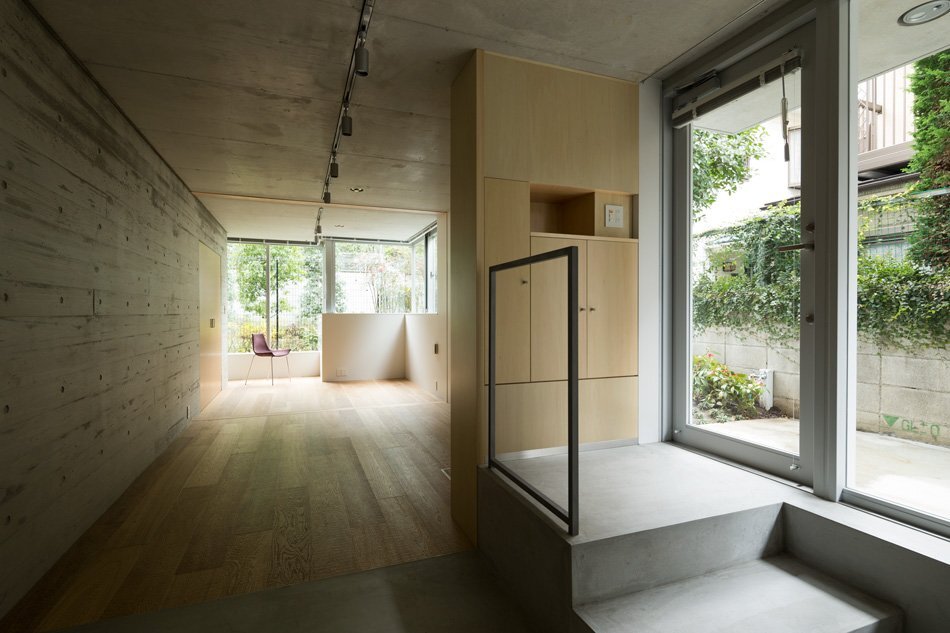 The areas of the apartments that are more open include the entrances and balconies; they contain metal meshing instead of solid walls. The meshing acts as a much more subtle boundary between public and private spaces and SALHAUS hopes that the reduced boundaries will help promote social interaction amongst the neighbors.
The building also features a central atrium to help create a brighter environment and improved ventilation for the occupants. The apartments come in a variety of shapes and sizes, but generally contain a large open plan living, dining and kitchen area that doubles as a bedroom at night.
They also feature separate washrooms and toilets; a common trait of Japanese design. The interior finish is somewhat bare, but the photographs were taken before the residents had moved in. The interior is composed mostly of exposed concrete and white partition walls, with wooden floors and furniture pieces.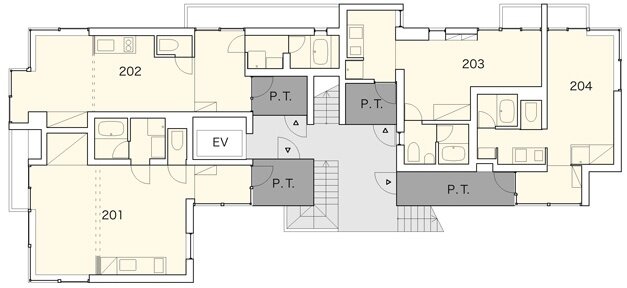 The perimeter walls of the exterior feature plenty of floor-to-ceiling windows, ensuring that internal living areas as just as bright as the enclosed balconies.
For more apartments check out this duplex apartment in Spain that features a 36 square meter floor plan. Or, this versatile apartment by BEP architects. See all apartments.
Via DesignBoom
Photos: Masao nishikawa