This minimalist house has been designed by Barend Koolhaas, and is set among the countryside of Almen, in the Netherlands.
Despite its outward appearance from the front of the property, the building is actually triangular in shape, cutting its apparent footprint in half. The exterior has been designed in the shape of the barns found in the local area, and it's been clad with timber siding, and corrugated steel on the roof.
The front face of the building features floor-to-ceiling glazing along its entire length (about 57 feet, or 17.5 meters). The aim with the glass façade is to blur the point of separation between the inside and the outside. From the interior, its length helps to guide the eye outwards over the landscape.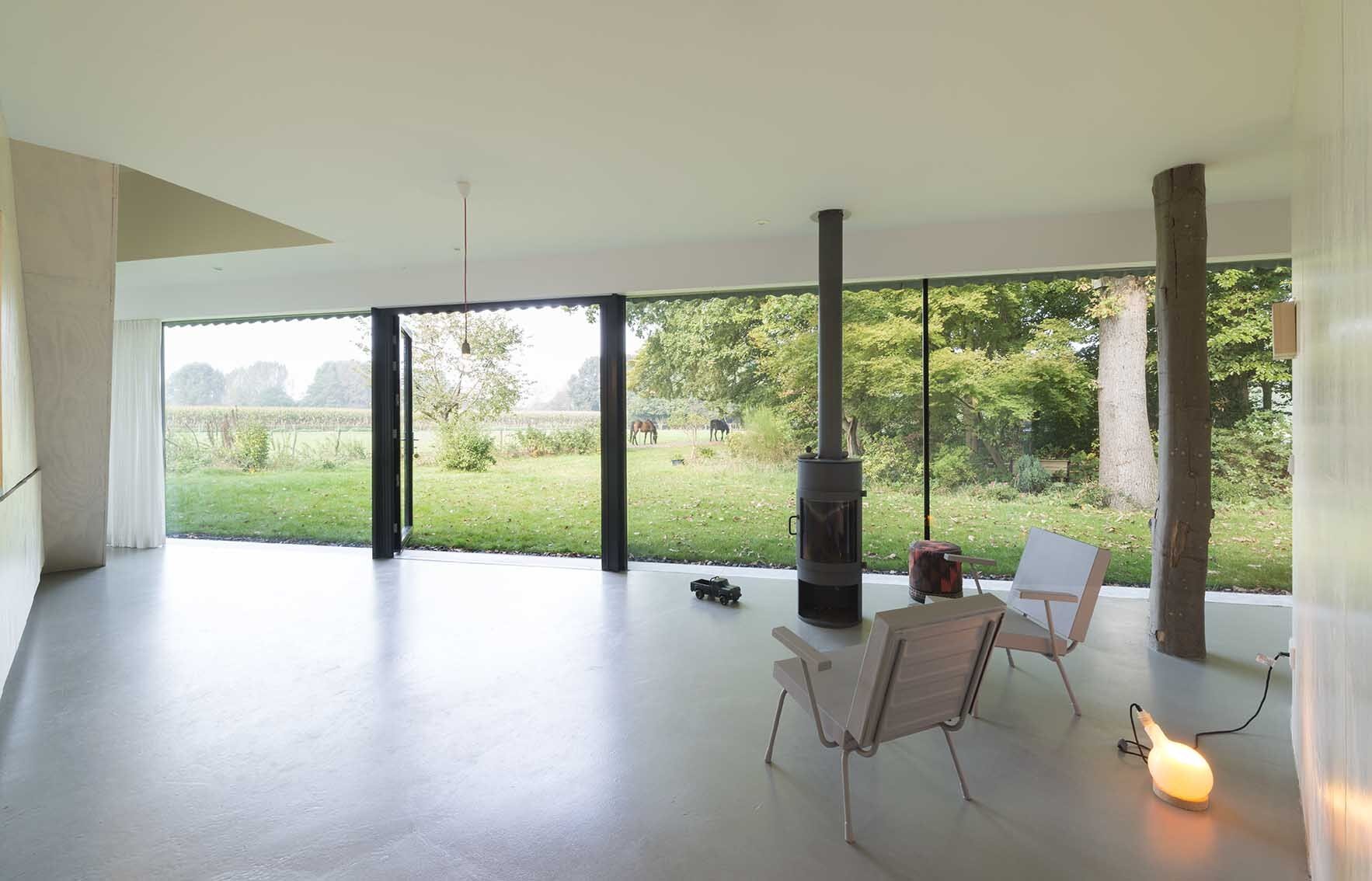 The ground floor is bathed in light thanks to the windows, and its finish of white walls and light plywood encourage light further into the home. In the process of building the house, a tree had to be removed. It was then cut up and used within the house as a series of columns supporting the second floor.
On the first floor you'll find a spacious open plan kitchen, dining and living area. Next to this there's a ground floor bedroom featuring panoramic views of the landscape. A second, much smaller, single bedroom and a bathroom are located behind the master bedroom.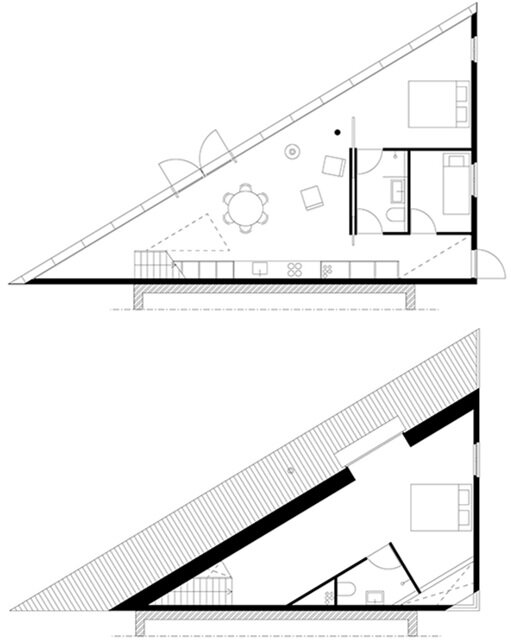 The second floor is used also used as a bedroom, but with slope of the roof and reduced head height, it's almost like a little retreat from the main floor below. It contains a large skylight, a bed, and another bathroom.
For more small houses check out this home in Chile that's set on a cliff top. Or, the Eel's Nest, a house that takes inspiration from narrow Japanese houses. See all small houses.
Via ArchDaily
Photos: Jeroen Musch