Designed by NRJA, this minimalist-cum-vernacular floating home has been designed for the Latvian climate.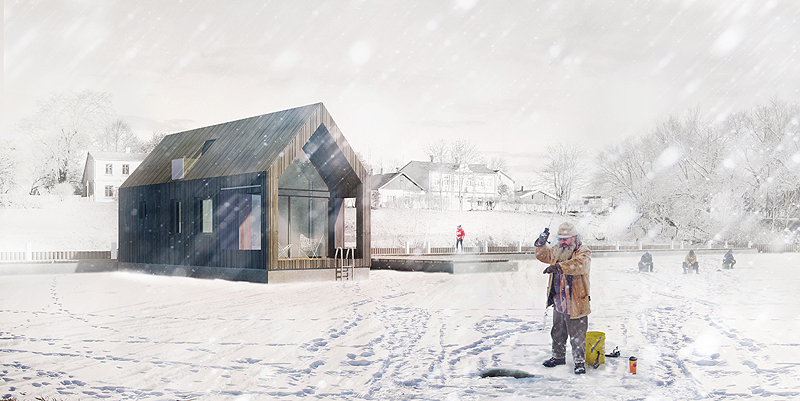 The architects drew inspiration from the traditional local fishing shanty's, and incorporated several of their features into the modern day rendition. A simple structure with an A-frame roof, the house is mostly enclosed from the exterior along its side walls, but opens up the surroundings on the gable-end.

The floor-to-ceiling windows help to draw natural light deep into the interior. The home also contains a few strategically placed windows along the side wall, namely the kitchen/dining area, bathroom and rear study. This reduces the occupants need for artificial lighting during the day, and helps to maintain a well insulated building envelope.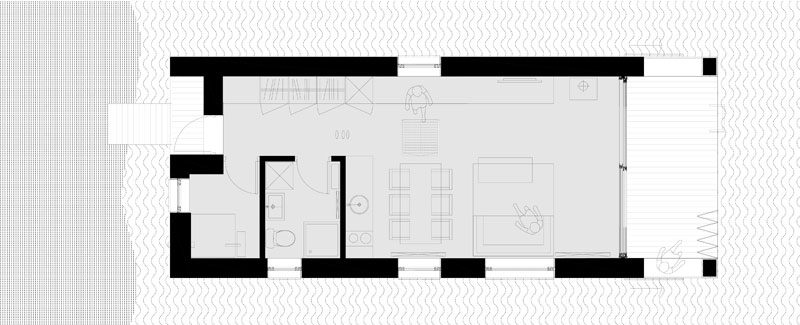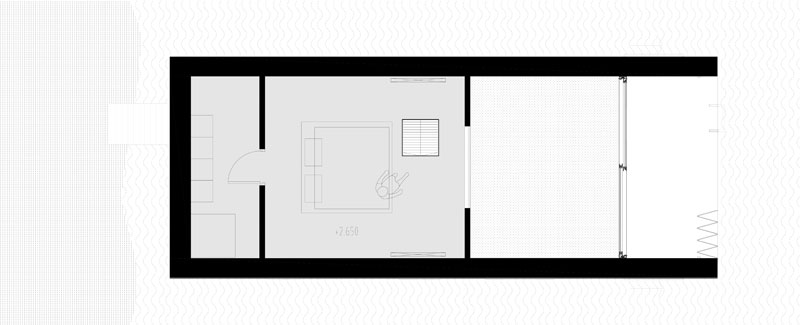 With an exterior deck, living area, separate dining area, kitchen, bathroom, study, storage compartments and a sleeping loft, this small house packs a punch when it comes to acting as a fully functional home.
Via NRJA