Studio Razavi were responsible for giving this Parisian apartment a furturistic makeover. The apartment is located in one of Paris's bustling neighborhoods where small and tiny apartments are commonplace.
The project was carried out on behalf of a young couple, who are both collectors. The redesign is meant to accommodate their hobby, while also disrupting the traditional look and feel of the property.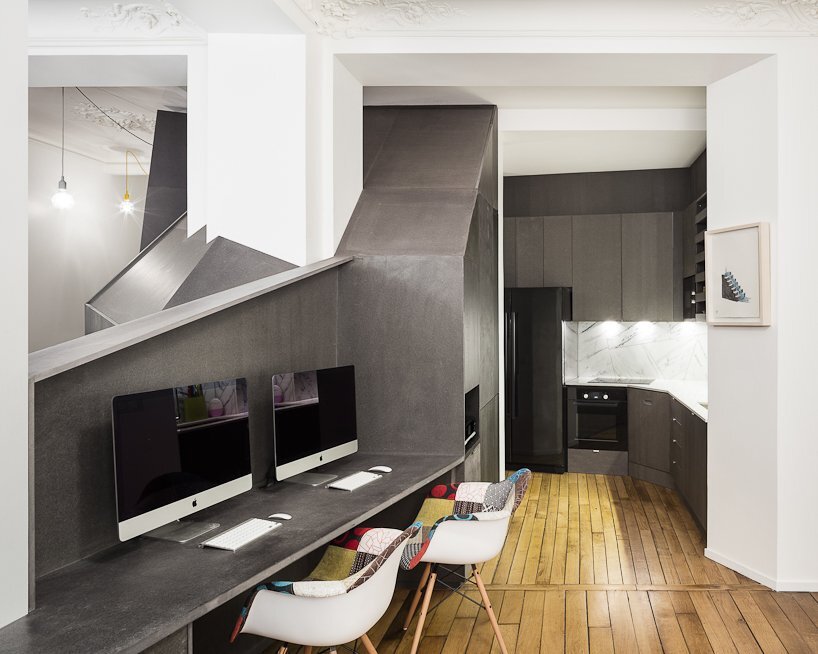 Like many of Paris's older residential buildings, this apartment features high ceilings, tall windows and decorative ceiling finishes throughout. At 861-square-feet (80-square-meters) it's relatively large, particularly for Paris where micro-apartments are not uncommon.
The building may be 150 years old, but Studio Razavi have introduced a very modern redesign. The interior now features a series of "interventions" that are at ends with the much more traditional finish and layout. These interventions come in the form of gray-painted units that are made from sheets of fiberboard.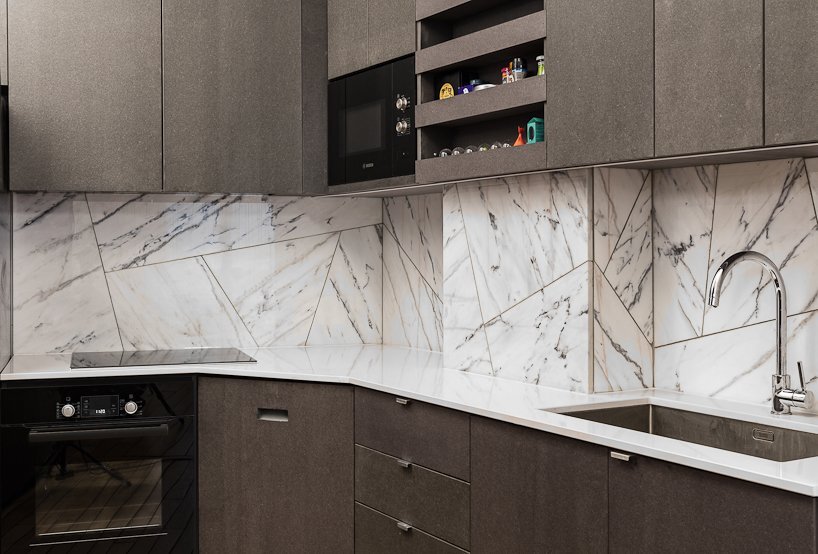 The gray units are found throughout the property, and help to form the living spaces as well as providing storage and other functional uses. The entrance leads into a hallway featuring an angular column that acts as a sleeping spot for the couple's dog as well as a storage unit.
The living room, kitchen and workspace are separated and formed around another unit. It provides a variety of hidden storage compartments and has a two-person workstation incorporated into its design. A 6-person dining table is set in the corner of the room, behind the workstation.
The other half of the home is dedicated to the more private living areas, including the bathroom, bedroom and a walk-in closet. The toilet and sink are found in a separate room from the bathroom, next to the kitchen.
For more apartments check out this small London flat that gets converted into a cozy home for a family of three. Or, this 484-square-foot apartment from Bordeaux by Atelier Miel. See all apartments.
Via DesignBoom
Photos: Studio Razavi