Designed by Russian architecture firm Ruetemple, this small apartment has been designed around the needs of a young family. Set in Moscow, the redesign focused on two main areas: the living room and the children's room. Both spaces serve several functions, without compromising on style.
The apartment contains 861 square feet (80 square meters) which is roughly divided up into five spaces. The architects had to work around several constraints, such as the location of windows, existing structural walls and discharge stacks which couldn't be moved.
The living room is intended to act as a multifunctional space. It features some clever mobile furniture pieces (4 armchairs, 2 pouffes, and a coffee table) that can be arranged to create a room for watching a movie, playing table games, or entertaining guests.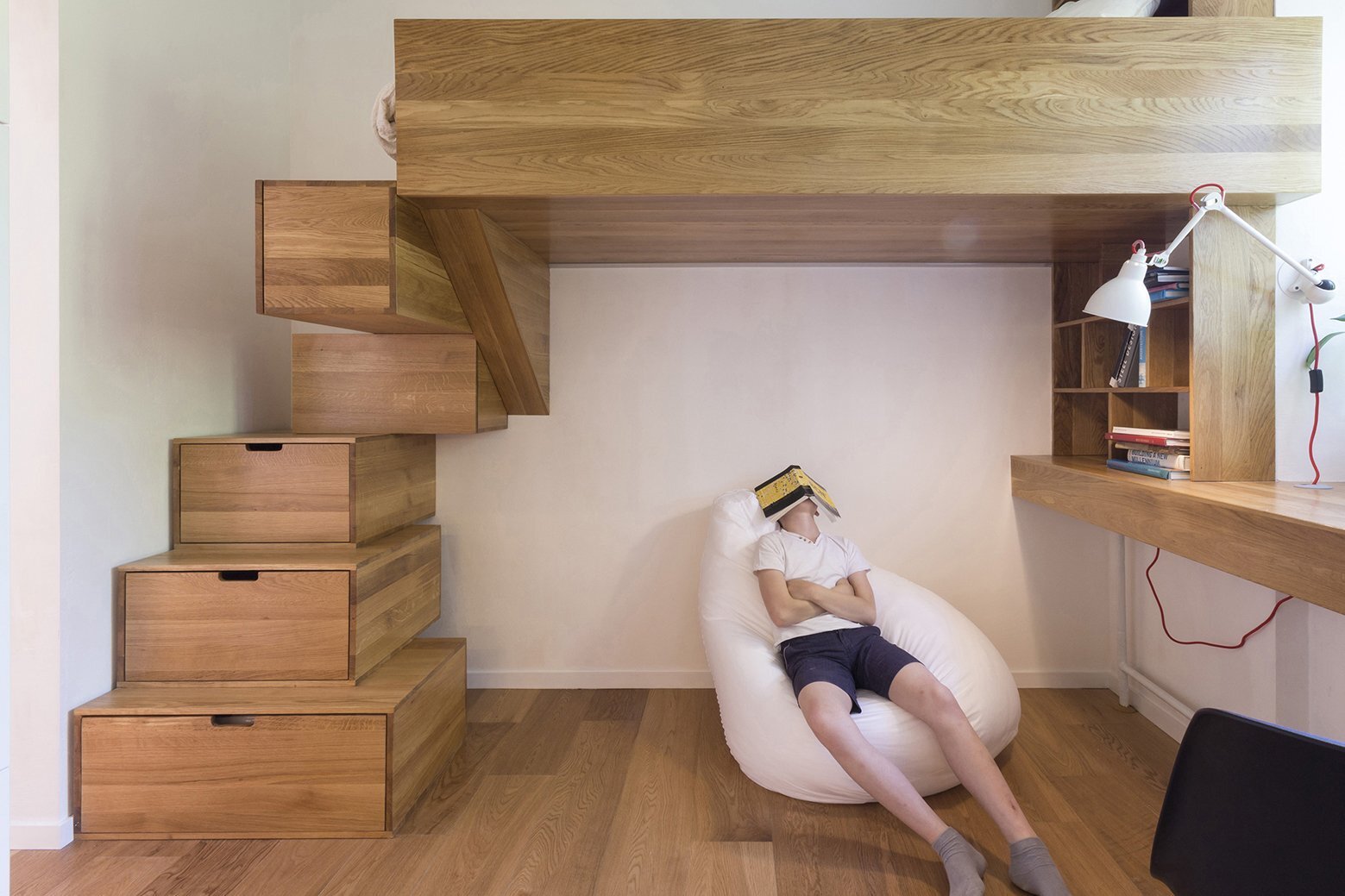 The kitchen is relatively small and has the least amount of space allocated to it. It's tucked away in a corner of the apartment and forms part of the large black box that contains the bathroom. The bathroom unit is finished in slate, providing the family with a surface on which they can leave notes or recipes, or in the children's case, drawings.
There's a small dining area with a fold-down table. A much larger table is mounted on the wall and can be used when having friends or family for dinner. The living room also has a projector with a screen that's hidden within the depth of the ceiling, and transforms the room into a home cinema.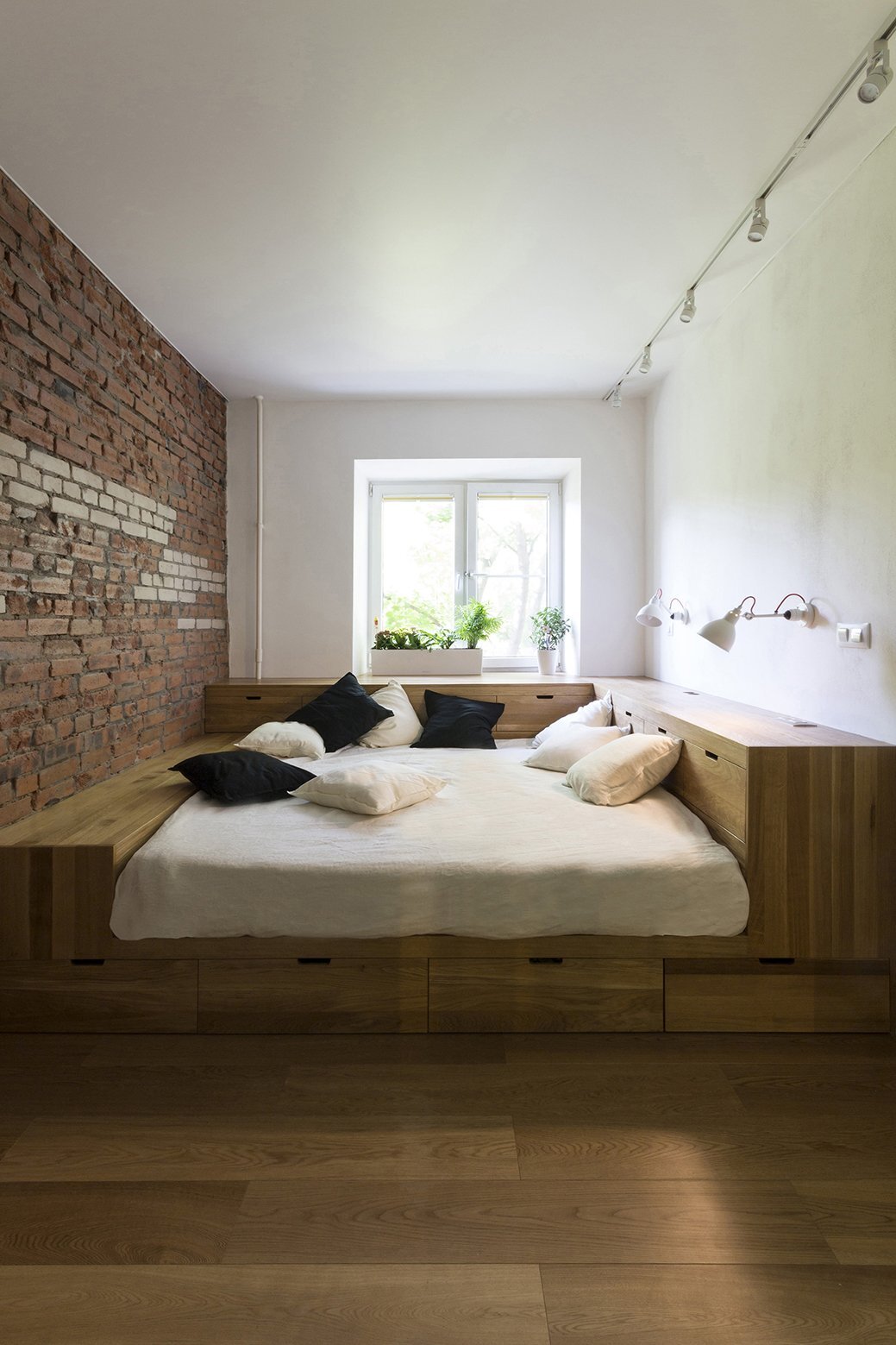 A large portion of the apartment is dedicated to the children's rooms. One of the bedrooms features a lofted bed accessed by staircase made from storage units. Both rooms contain study desks and plenty of storage. A play unit has been used to split the rooms up, and contains a maze of stairs, a rope ladder, and a hammock.
The parents bedroom is quite simple and understated. With limited room left, they've forgone a free-standing bed and instead gone for a unit with plenty of built-in storage. All in all, the apartment is a fun functional space.
For more apartments check out White Stone Studios modern micro apartments in downtown Phoenix. Or, this apartment in Paris that features a nest-like loft. See all apartments.
Via ArchDaily
Photos: Ruetemple