The living areas of this small family home in Ikoma are all oriented around a double height void containing the staircase. The house has been designed by Osaka-based architecture studio, Arbol, who were asked by the clients to create a home with a connected interior through which the family could interact.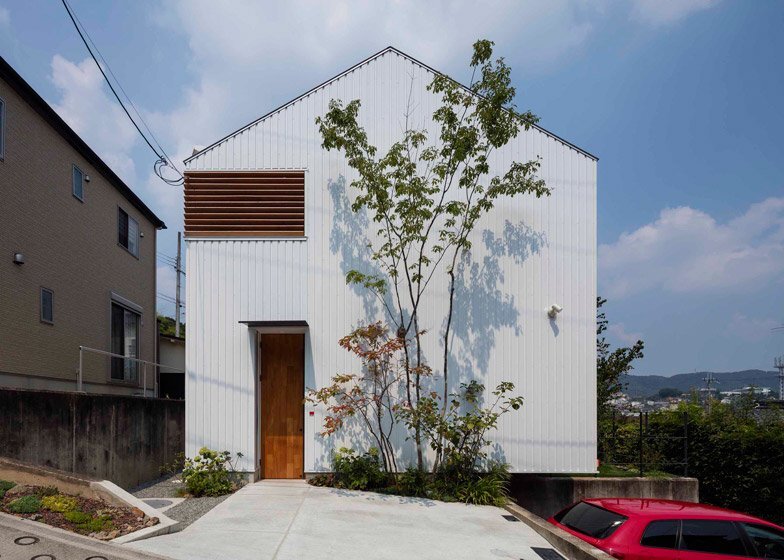 The house is set in a residential district in the Japanese city of Ikoma. The house is accessed from the street-facing elevation, which features very few windows in order to maintain privacy. Upon entering the home you're greeted by the 22 foot (6.7 meters) high void.
The void allows light to travel between the different rooms and spaces of the house. It also provides a physical and visual link, and promotes air circulation. From Arbol: "The aim of this design is for wind, natural sunlight and air to run through the whole area freely and effectively in this compact house."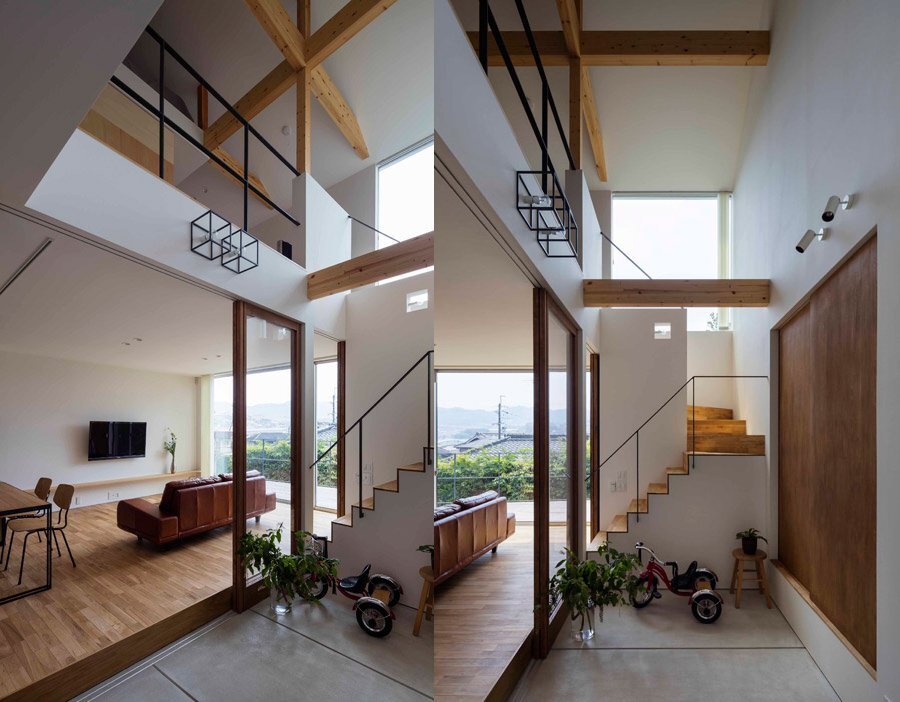 The first floor is home to a number of spaces including an open plan living room, dining area and kitchen. This room wraps around the central void with a series of windows allowing light to filter between the two areas. Another room can be found behind the staircase, with a bathroom and storage flanking the entryway.
The second floor is a mishmash of lots of smaller rooms. It's mainly composed of bedrooms, a bathroom, washroom and separate toilet, a utility room, and storage. Like the floor below, the main living spaces (in this case the bedrooms) wrap around the central void.
The timber structure is exposed throughout and creates a sense of rhythm, while also helping to define rooms and providing some warmth to an otherwise blank canvas of white walls.
For more small Japanese houses check out this simple and functional island home. Or, Kamo House, another family home based in Gifu by A-un Architects. See all Japanese houses.