Set in the district of Warmington in Peterborough, Northamptonshire, this collection of small buildings act as a retreat from a larger dwelling. The project is set on a site of 840 square feet (78 square meters) and was directed by local firm Ashworth Parkes Architects.
Before construction of the new studio could begin, they had to demolish a garage, garden store, and an old piggery. With the removal completed it took just a few months to reinstate the site with the new units. The result is a set of three structures, styled after agricultural buildings.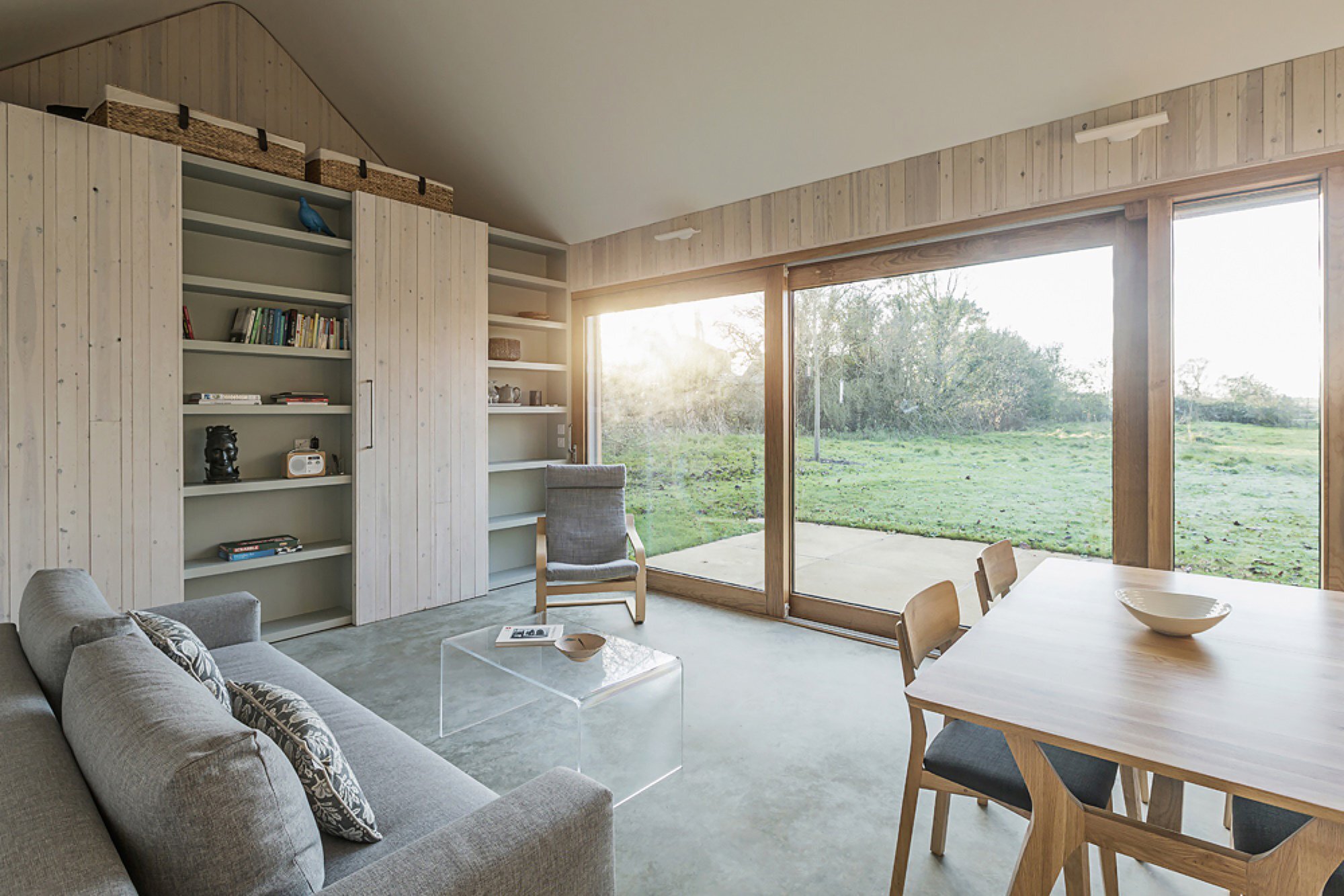 The units consist of a studio with catering facilities and a bathroom, a new garden storage area that includes an office to one end, and a carport with a small greenhouse. The studio is to be used by the owners as a weekend retreat from their main residence.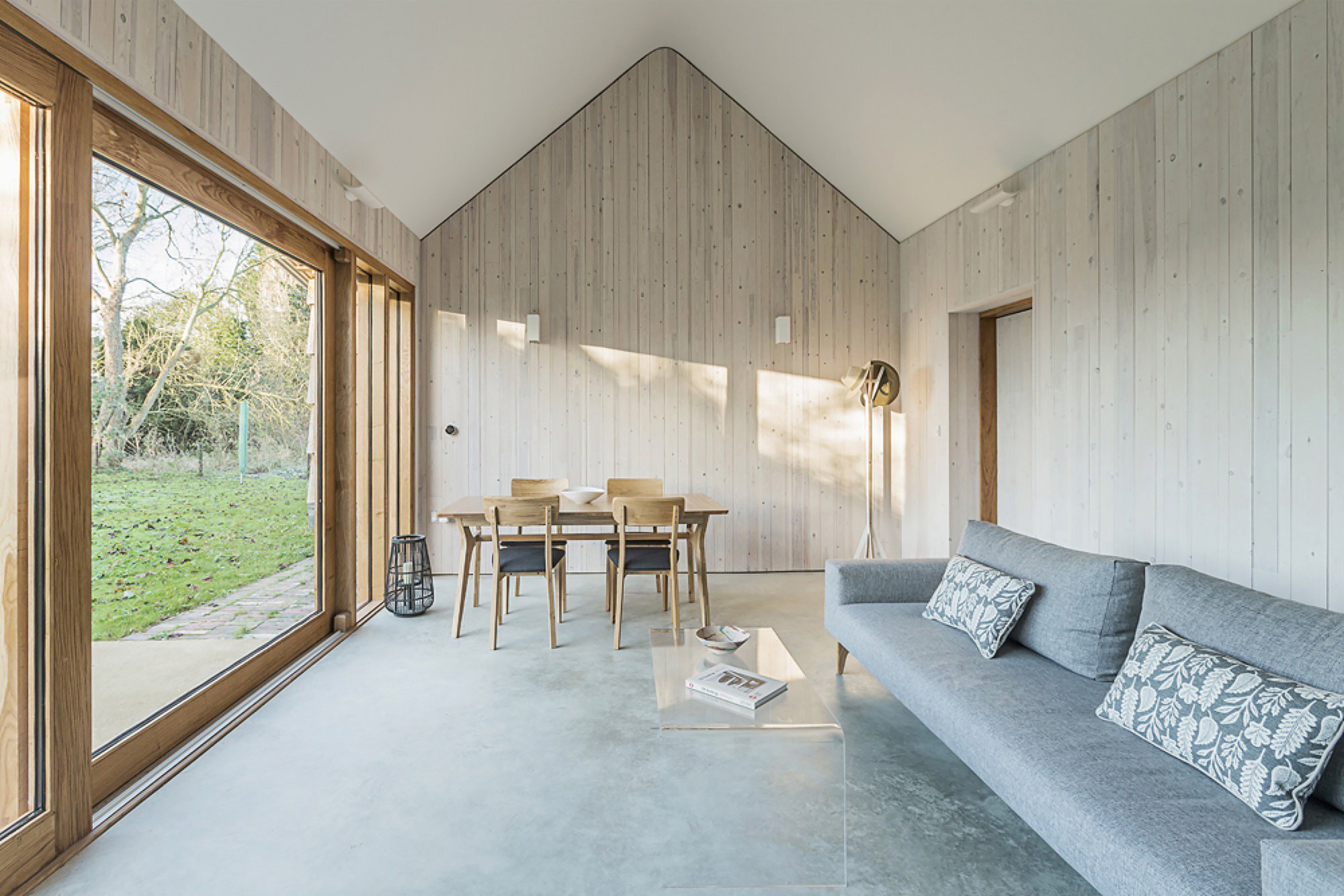 The site itself is set on the threshold between the small village of Warmington and a meadow. The scenic countryside views have been taken advantage of through the use of large sliding patio doors and windows. On the outside, they've employed wooden larch shingles and corten steel for cladding, while the roofs are finished in corrugated aluminium.
The inside of the studio also features a larch finish, but here it's been treated with a lye and wax finish, allowing it to keep its color. The boards have been butt jointed, which will result in small cracks and openings over the different boards.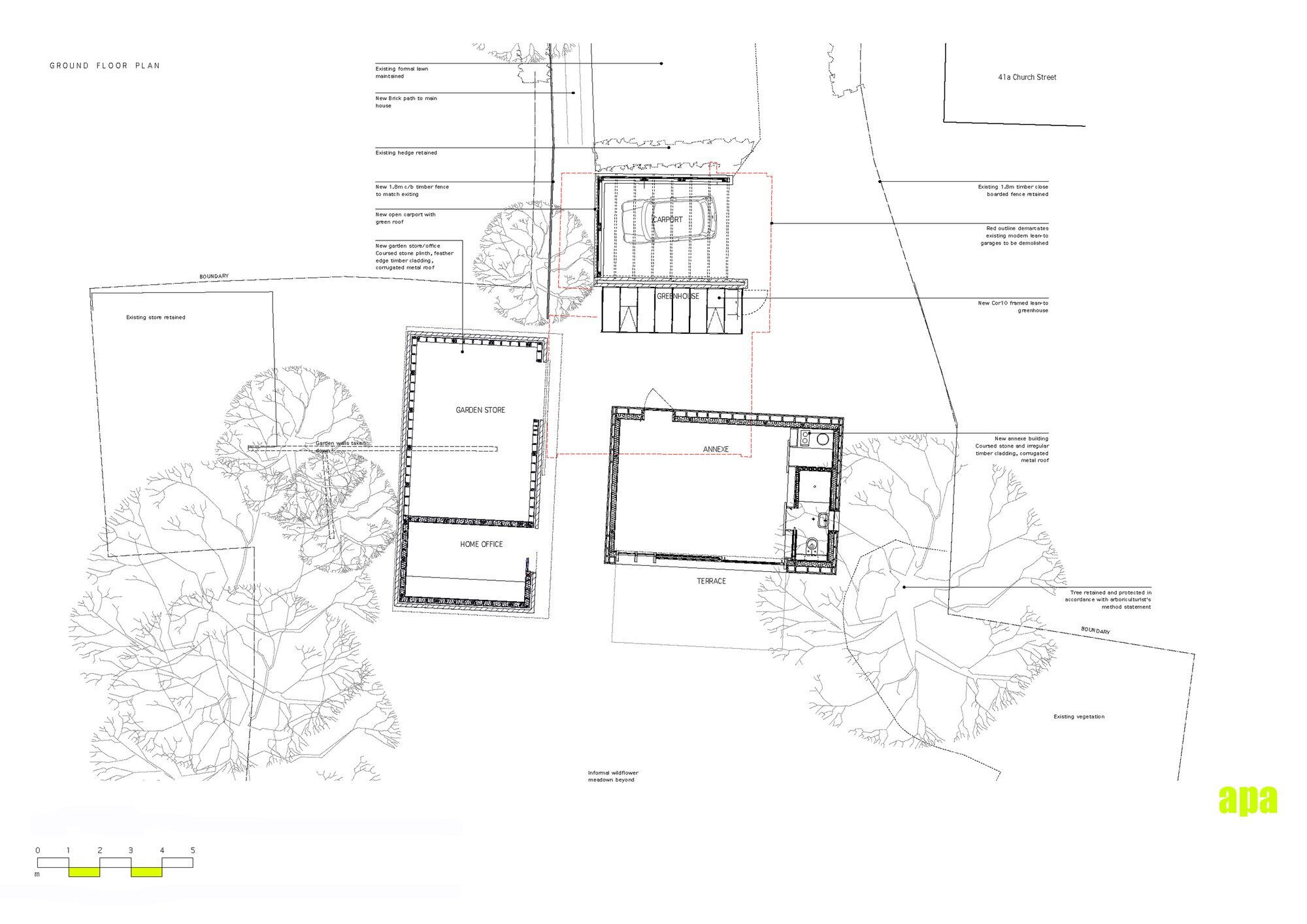 To prevent the space from being overburdened with wood, the cathedral ceiling has been plastered and painted white, while the floor looks to be finished in a polished concrete. The overall atmosphere looks to be that of a cozy country cottage.
For more small houses check out this restoration project that features a bathroom with a glass ceiling. Or, this contemporary home that's set among the French countryside. See all small houses.
Via ArchDaily
Photos: Justin Paget