This charming countryside home was designed and built (mostly) by architect Jean Baptiste Barache. Set in the small Normady town of Auvillier, France, the house was originally conceived as a research project into the development of off-grid living.
Barache and his family enjoyed the off-grid lifestyle so much, they essentially made it their full-time home. The barn-styled house is also frequented by friends and family who use it as a holiday home. Much of the construction work was carried out by Barache himself, although the large timber frames where installed by a local barn builder.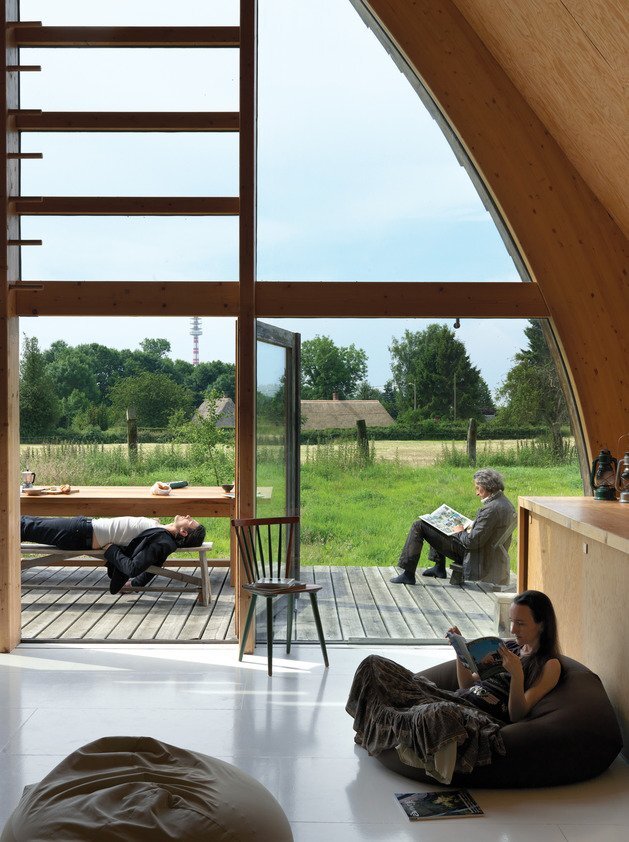 All in all, it took 18 months to complete the house with a budget of just $105,000. It has a large exterior deck, two main floors and a loft giving it a total living area of almost 2,000 square feet (186 square meters). For all the size of the home, it's designed to require minimal upkeep.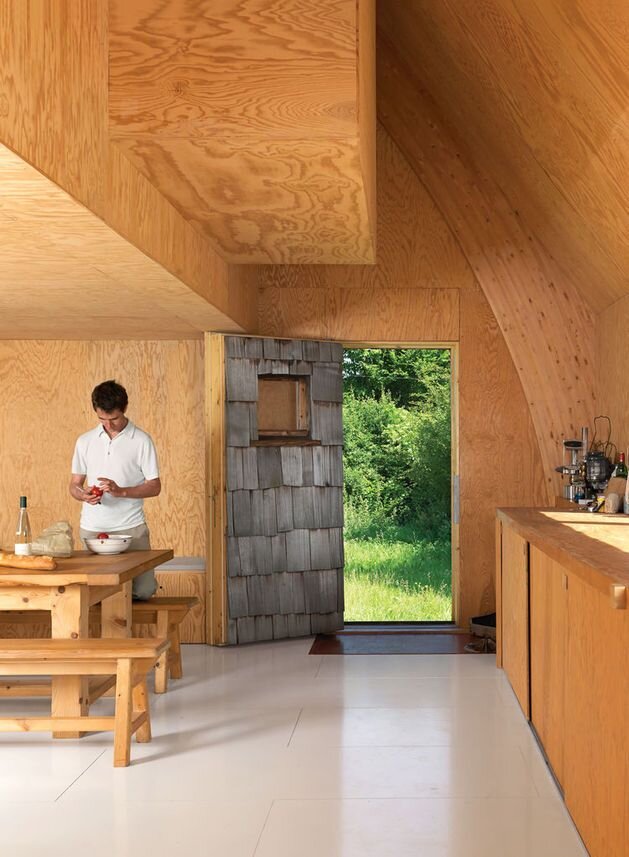 Being off grid, there is no electricity. A small solar panel is used to charge a battery that powers a computer. For heating there's a wood stove with a chimney that continues up through the other floors to the roof, heating the living areas on its way.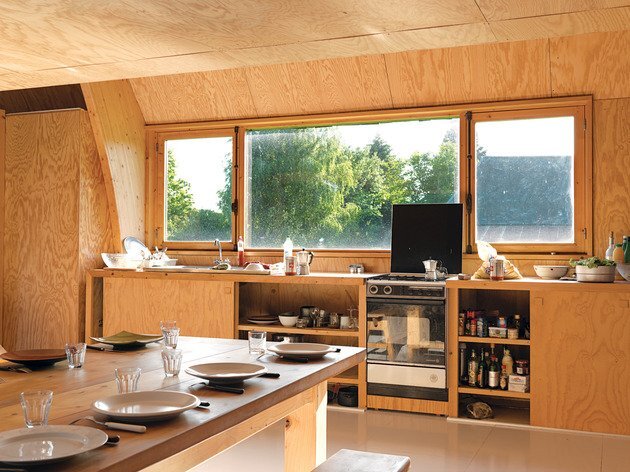 The building itself rests on a series of concrete piers, framed with Norway Spruce, and clad in Red Cedar shingles. On the inside the walls, floors and ceilings have been finished in plywood. According to Barache, a lot of the wood was salvaged from theater sets – another environmentally-friendly aspect.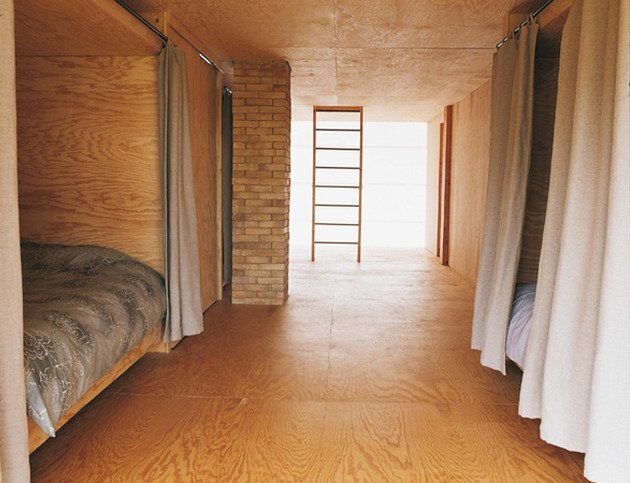 The first floor contains the more public spaces – the kitchen, dining area, and a living room with a cathedral ceiling that stretches 25 feet (7.6 meters) above the floor level. The other floors serve as sleeping areas and are almost like dormitories with beds being separated from the main room by a curtain.