This holiday home in Hengelo, The Netherlands, was originally built back in the 1950's. The current owner of the property recently had the small house refurbished with a modern extension to the roof. The redesign was carried out by local architects, Bloot Architecture.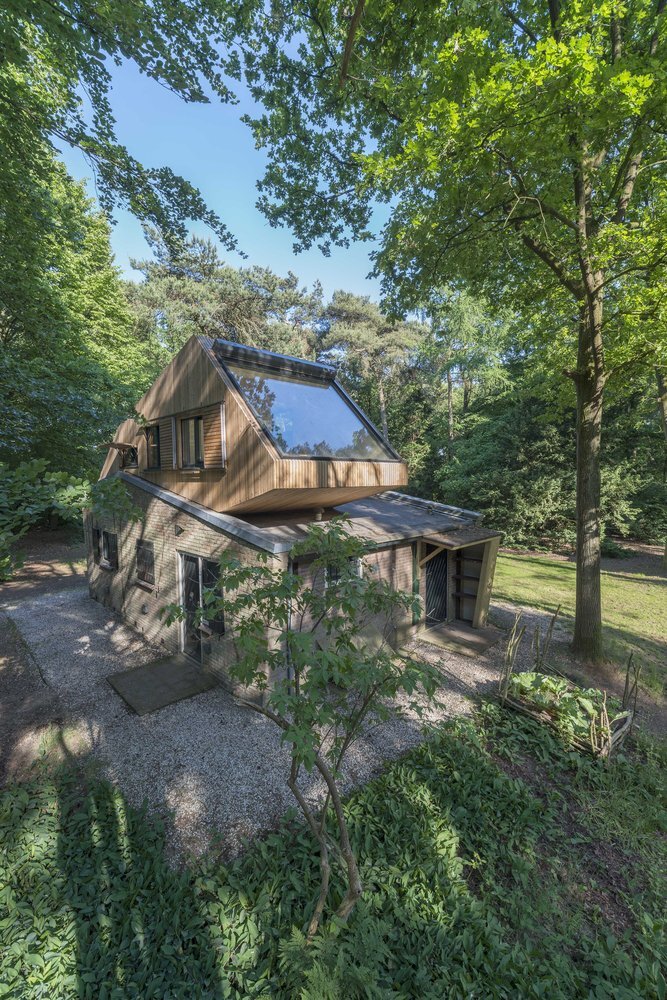 Dubbed the Transformation Forest House, the project was completed in 2015 and saw the addition of a sculptural rooftop. The extension points outward and upward to the surrounding trees and sky beyond, which, according to the architects, allows it to feel "like a secluded tree house".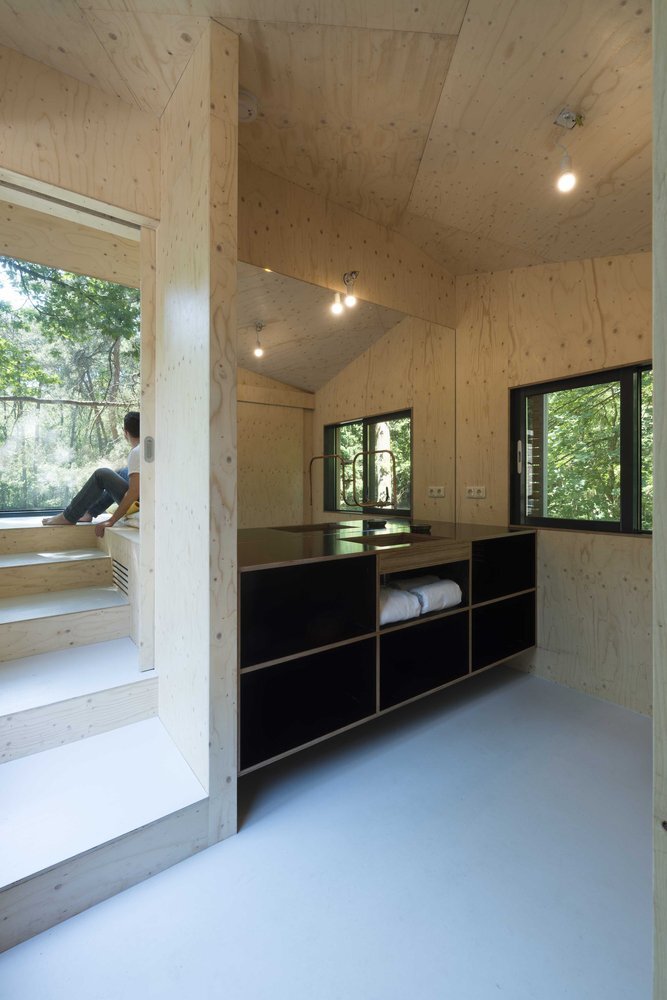 The design had to fit in with local planning and building regulations related to the height and slope of roofs. The rest of the house has also been renovated with an emphasis on eco-friendly features and finishes. For example, the cabin is now powered by an off-grid solar panel system.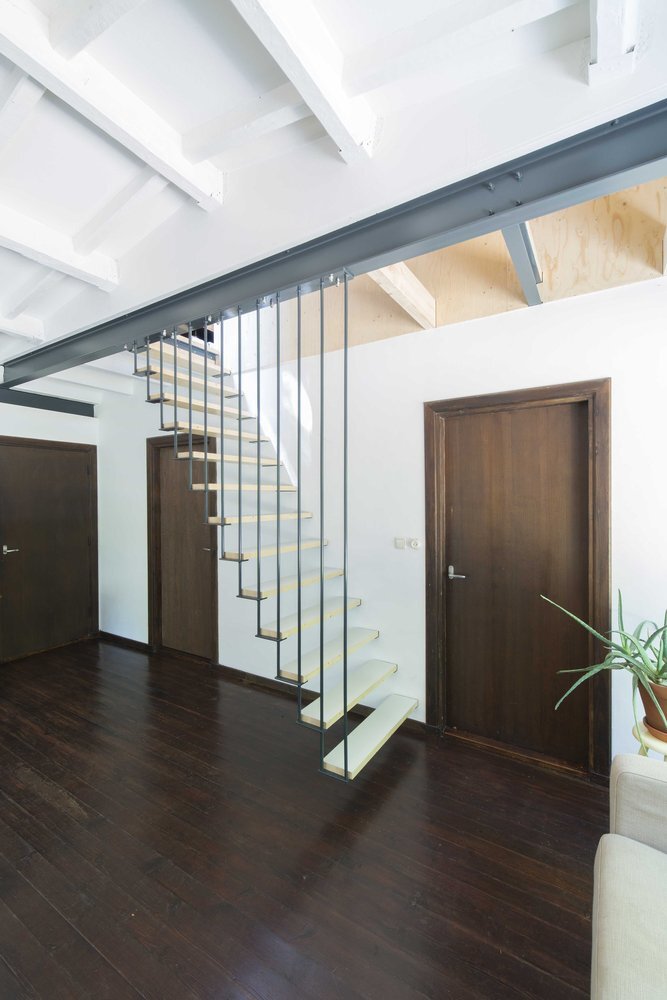 The home is heated by a wooden stove, and waste water is dealt with on-site through a septic tank that's cleaned with a halophyte (a plant) filter. On the inside light plywood panels have been used to clad the walls, ceiling, and floor of the extension, adding to the treehouse effect.
Access to the upper level is granted by a staircase that's supported by steel rods fastened to a beam in the ceiling. The "treehouse" has three main rooms. The first seems to be a washroom of sorts, with a sink and some storage cabinets, while other two "rooms" act as sleeping spaces.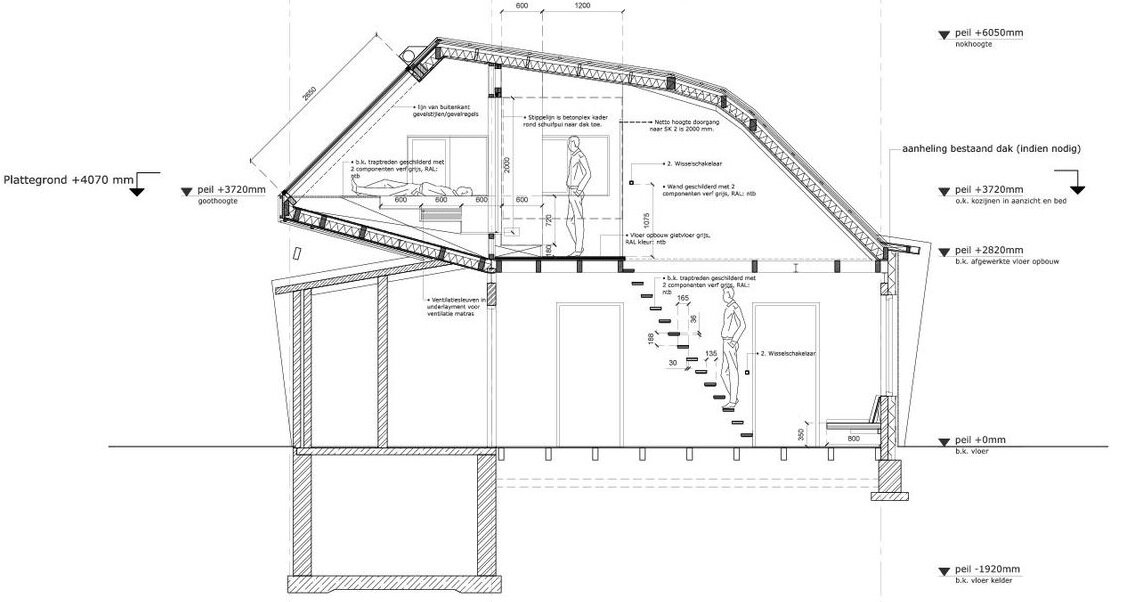 The main bedroom features a large window made up of a single glass pane that looks out on the surrounding woodland. The room has been finished in a minimalist fashion; there are light bulbs without any shades, and the mattress is simply placed on the floor. At the opposite end of the extension there's another, smaller, sleeping space.
For more cabins check out "Out Of The Valley" by Rupert McKelvies, an idyllic getaway set in Devon. Or, Vega Cottage, a small modern cabin set within the Norwegian Archipelago. See all cabins.