This tiny apartment of just 175 square feet (15 square meters) features some rather ingenious design ideas in order to make the most of the – limited – space available to it.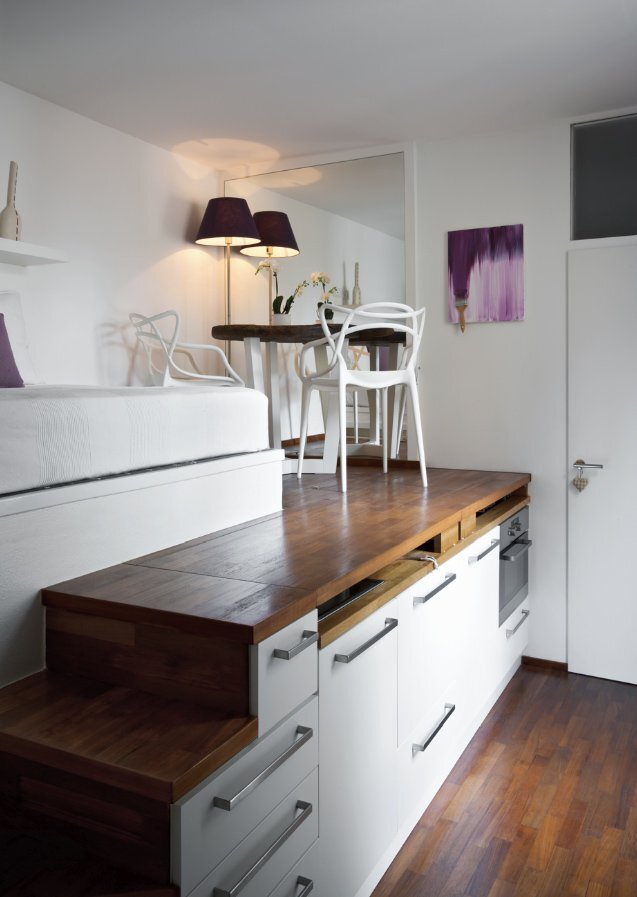 The apartment is composed of two rooms: an open plan living, dining, kitchen and sleeping area, and a separate bathroom. The multi-functional living area makes use of a 3.2 foot (1 meter) tall addition that's used for storage of belongings, as well as the kitchen.
The floor of the raised section can be lifted up to reveal a small kitchen sink, counter space, a cooktop and a variety of utensils. Further kitchen cabinets, drawers, and an oven are also incorporated into the unit. There is an issue with this set-up though, as pointed out by Lloyd Alter of TreeHugger; you would need to be finished cooking and cleaned up before trying to get to the dining area above.
More storage can be found at the foot of the bed, which contains a trap door in the floor revealing some much need clothing space. Lastly, the bathroom can be found at the end of the kitchen and it (presumably) contains a shower, sink and toilet based on its depth.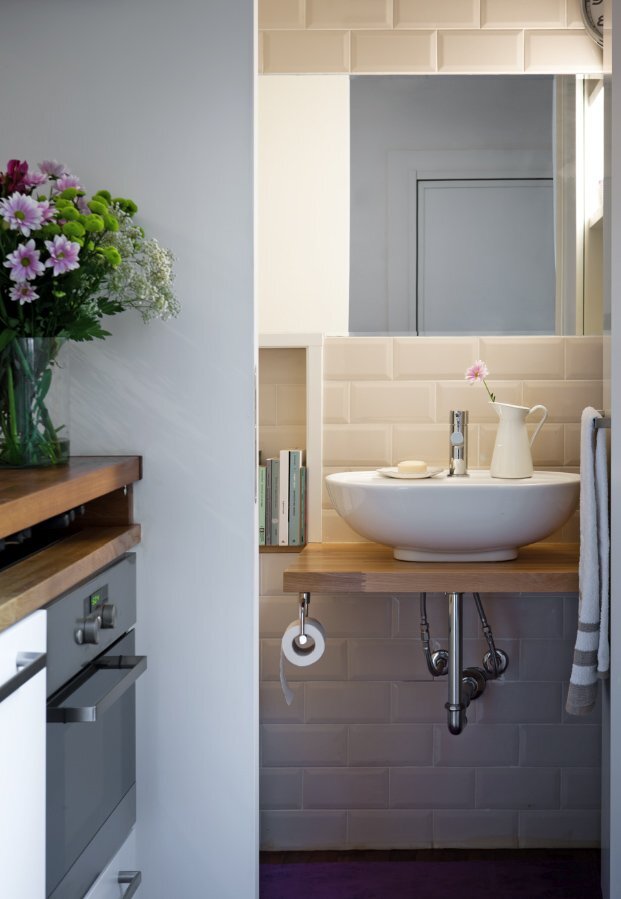 This tiny apartment succeeds in creating a functional home on a tiny scale while also reducing visual clutter. Albeit, it's probably geared towards the young with its sometimes awkward storage solutions.
For more apartments check out this micro-apartment that features sloped walls and custom furniture to make it more functional. Or, this tiny mordern apartment on the Italian Riviera. See all apartments.
Via TreeHugger
Photos: Boiserie & C.