This split level apartment from New York was updated by Turett Collaborative Architects (TCA) in a bid to improve the layout, make it more environmentally friendly, and to increase the light levels.
To start the process, they decided to gut the existing interior, leaving them with a blank canvas. They introduced an open-riser staircase, moveable panels and open shelving to allow light to travel through to the back of the property and between the different levels.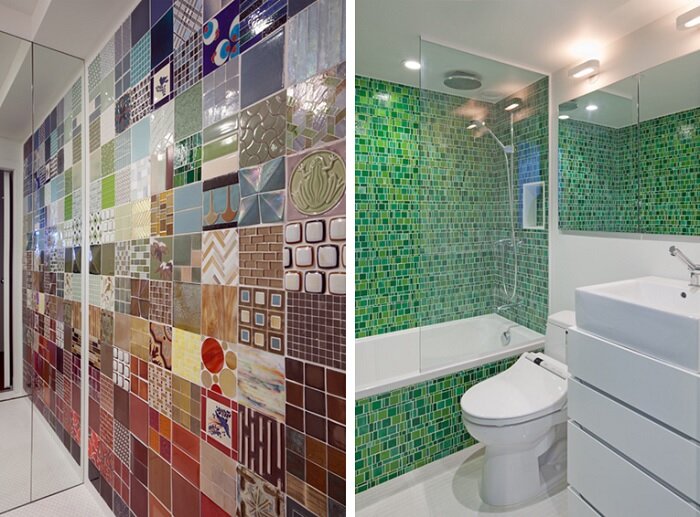 The use of sustainable materials was important to the client. TCA included energy-efficient lighting throughout, as well as FSC wood flooring and kitchen cabinets, recycled mosaic tiles (for the kitchen and bathroom), and no-VOC paint. The bright and colorful mosaic tiling is my favorite feature of this renovation.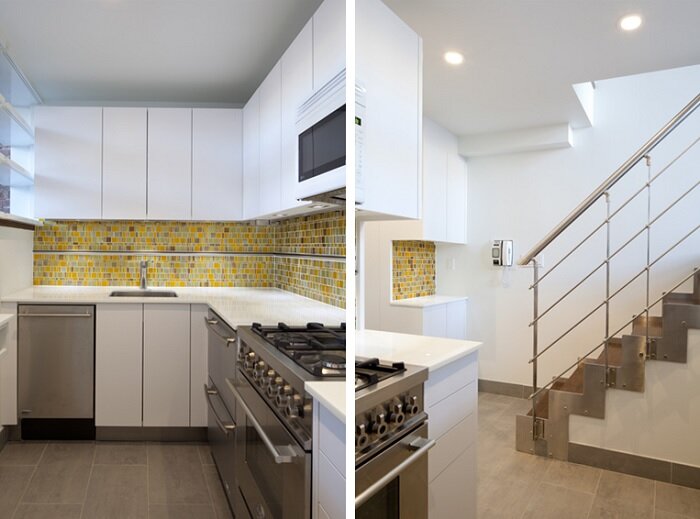 All in all, the loft contains 540 square feet (50 square meters) of living space that's spread over three floors. While no floor plan is available, based on the pictures, it looks like the kitchen/entrance occupies the first level. This is followed by a living area featuring an old brick fireplace, and the bedroom (presumably) on the final level.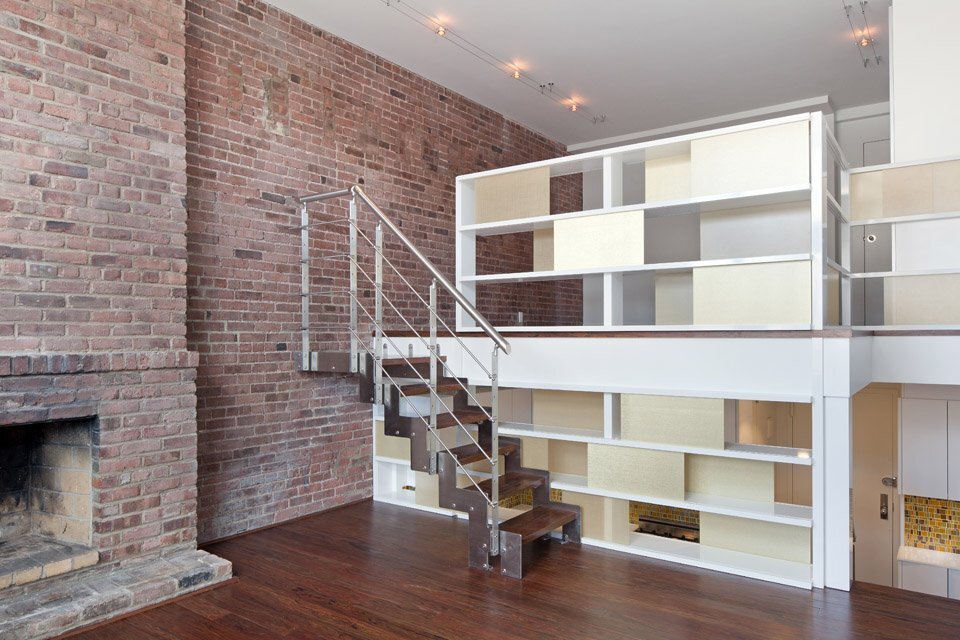 One neat feature in the kitchen is the open shelves that have been placed in front of the window. There isn't much storage space available, but they've certainly made the most of it.
For more apartments check out this sleek minimalist apartment from Amsterdam by designer Frederik Rouje. Or, Domino Loft, a multifunctional living space by ICOSA. See all apartments.
Photos: Turett Collaborative Architects