Simply named after the building's dimensions, "5.5m x 5.5m" is a small house set on a piece of private property in Windig Park, Fribourg, Switzerland. The park is 30 hectares in size and contains a manor house that dates back to 1830. However, the park as a whole is currently in a state of disrepair and requires funding to help maintain the property.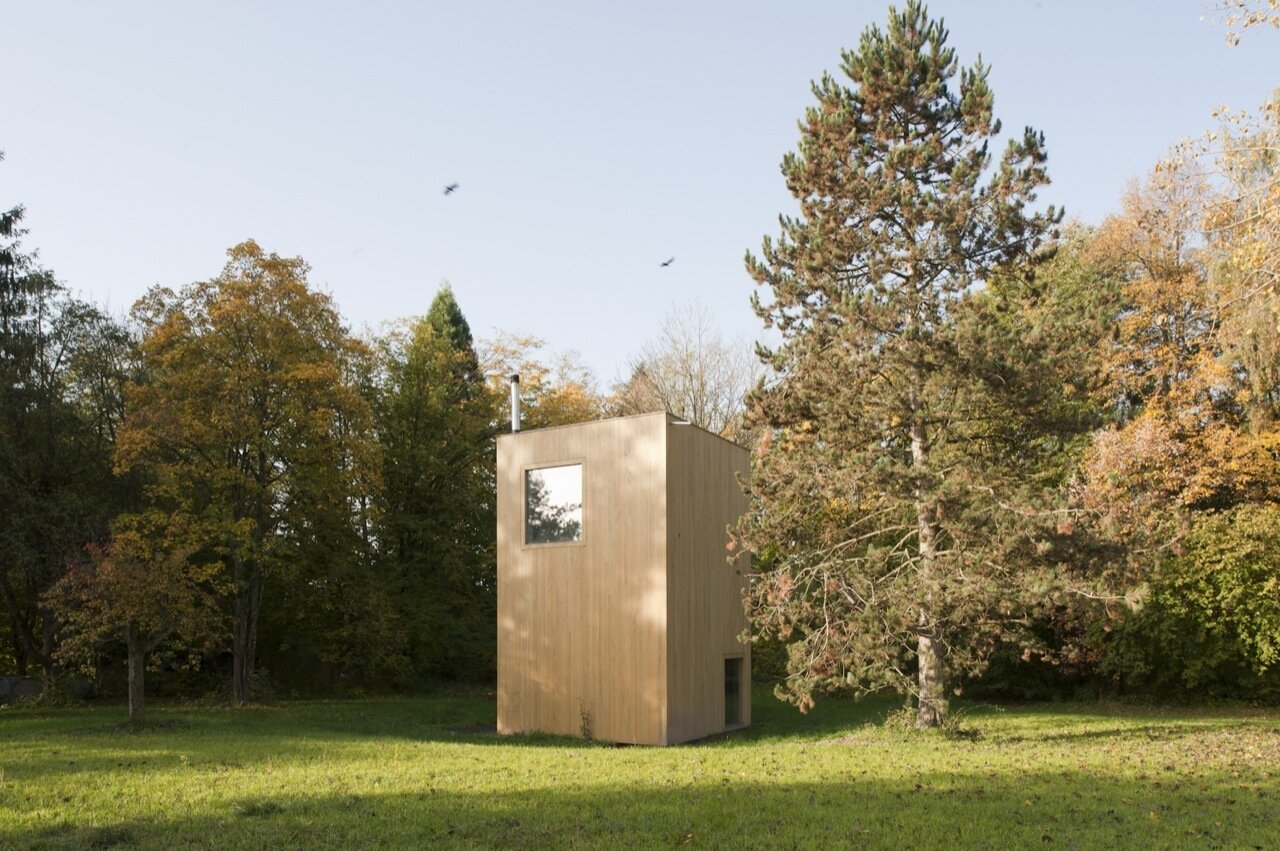 The 5.5m x 5.5m house was created by LVPH architects as part of the Windig Project. The project aims to provide possible solutions for the financial needs of the park. LVPH's proposal is to build a number of small structures scattered throughout the site, which could then be rented out and thus generate money for maintenance.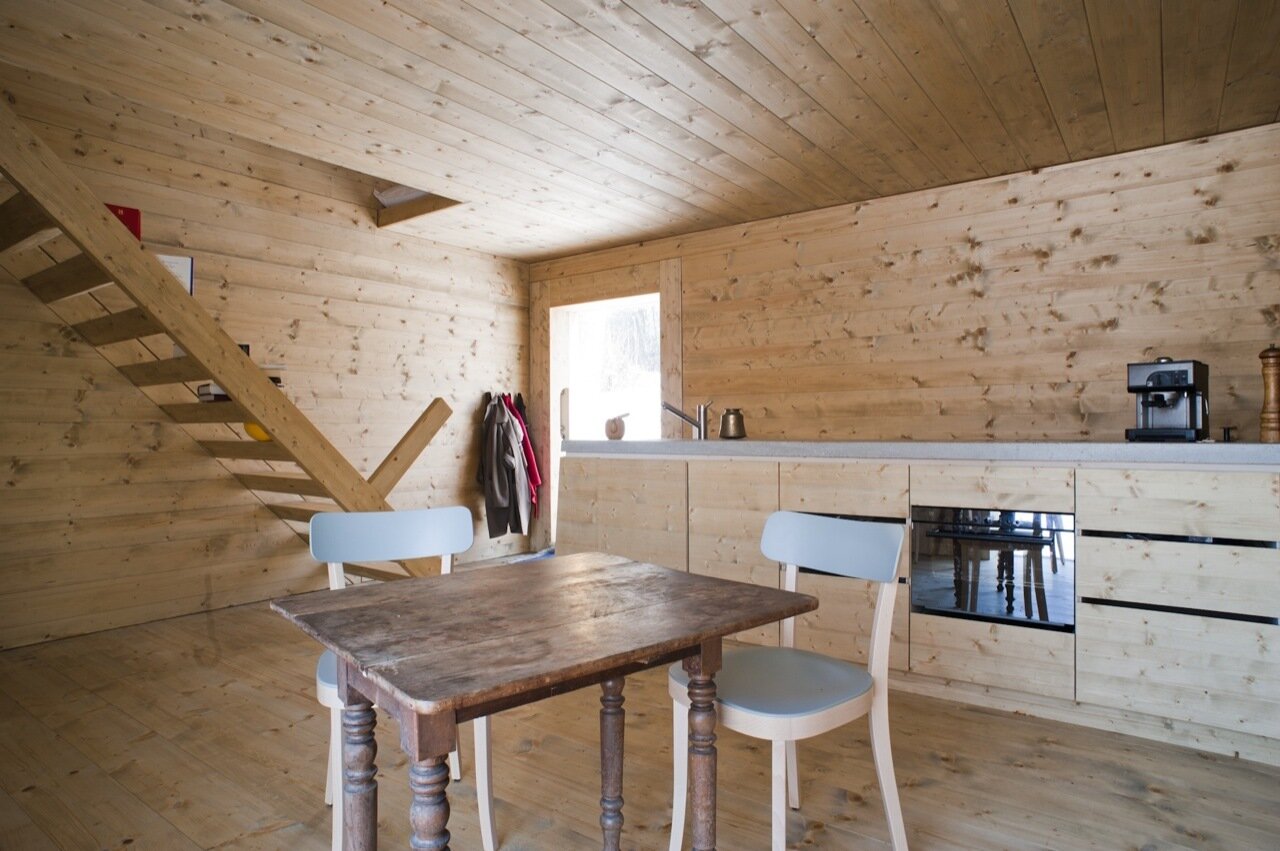 Each building is 5.5 meters square by 9 meters in height (about 18 foot square by 30 foot in height) and contains four levels including a basement. The house's dimensions, in particular its height, have been based on the surrounding forestry – LVPH want the buildings to be sensitive to their surroundings, not dominating.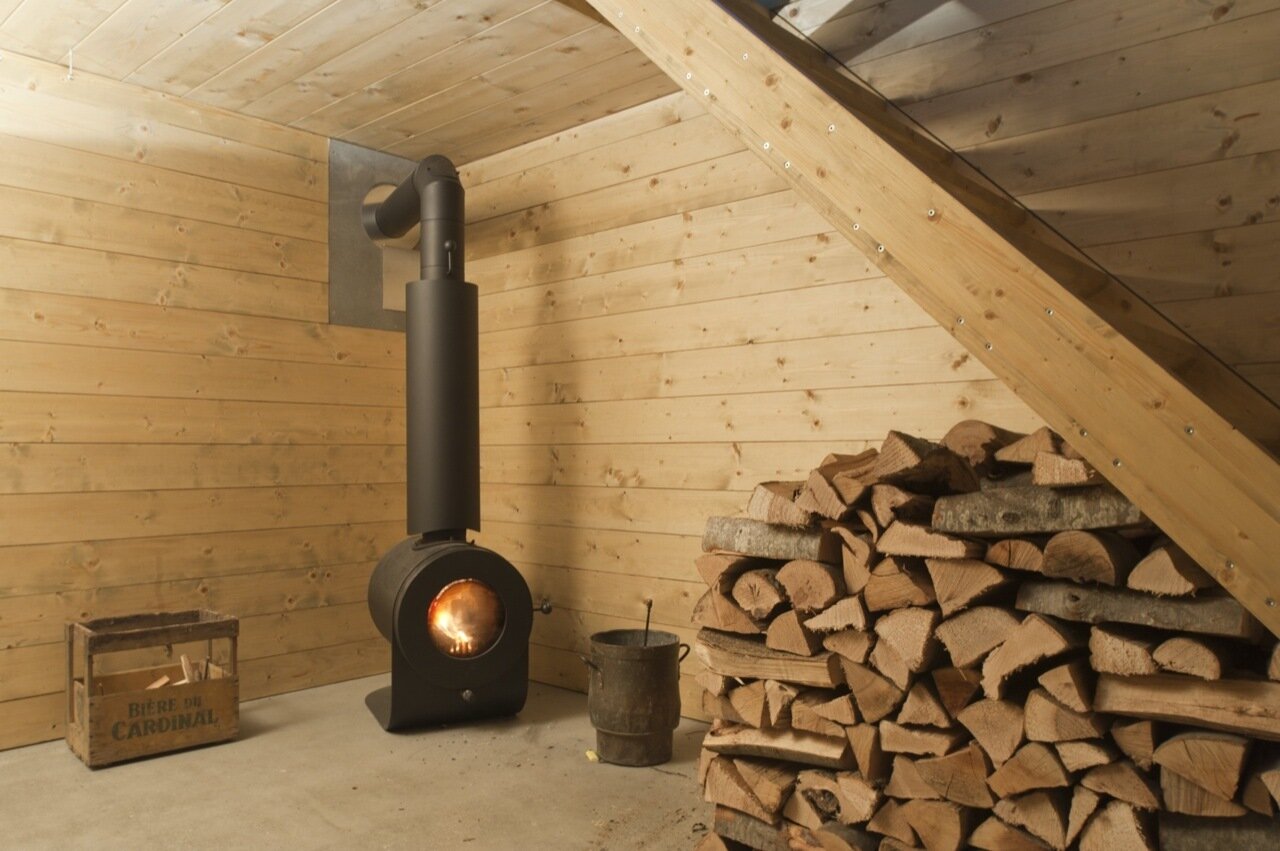 Given the immediate natural environment, the house has been clad with timber siding, both inside and out. Its cuboid form and few (but large) window openings has led to them being referred to as turrets. The interiors have been finished plainly in a minimalist fashion in an attempt to create an atmosphere of serenity.
The basement is dedication to both heating and cleaning. It contains the house's bathroom and a large wood-burning stove that is the homes only source of heat. The bathroom itself consists of a toilet, shower, and storage cabinets. On the first floor you'll find a galley kitchen that runs parallel to the staircase, and a small dining area.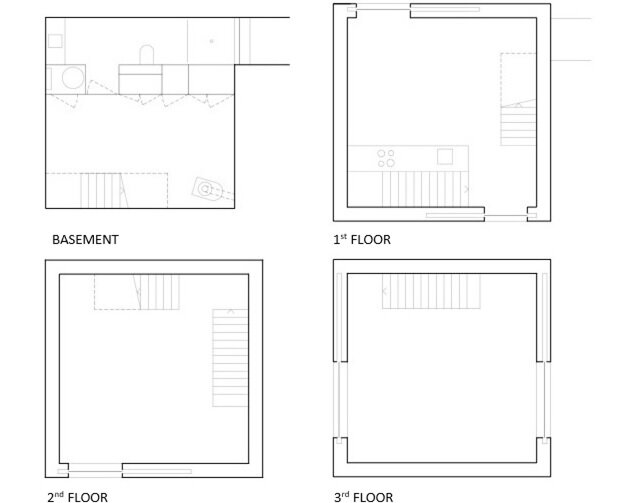 The next two floors of the house are used as either two bedrooms, or as a living room and a bedroom. The master bedroom is found on the top floor and, unlike the other rooms, contains two large windows providing views of the surrounding countryside.
For more small houses check out House Morron, a 1950's renovation into a modern day family retreat. Or this modern Swedish town house by the Stockholm-based architecture practice, Elding Oscarson. See all small houses.
Via ArchDaily
Photos: Jérôme Humbert