If you really want to maximize the size of your tiny house, you're usually better off opting for a gooseneck trailer. These trailers typically have a higher payload than the equivalent flatbed utility trailers used with so many tiny houses.
One other advantage to a gooseneck trailer, is that you can take advantage of it's hitch. Most tiny houses with gooseneck trailers, like this one, opt to include a bedroom over it, eliminating the need for a lofted sleeping space.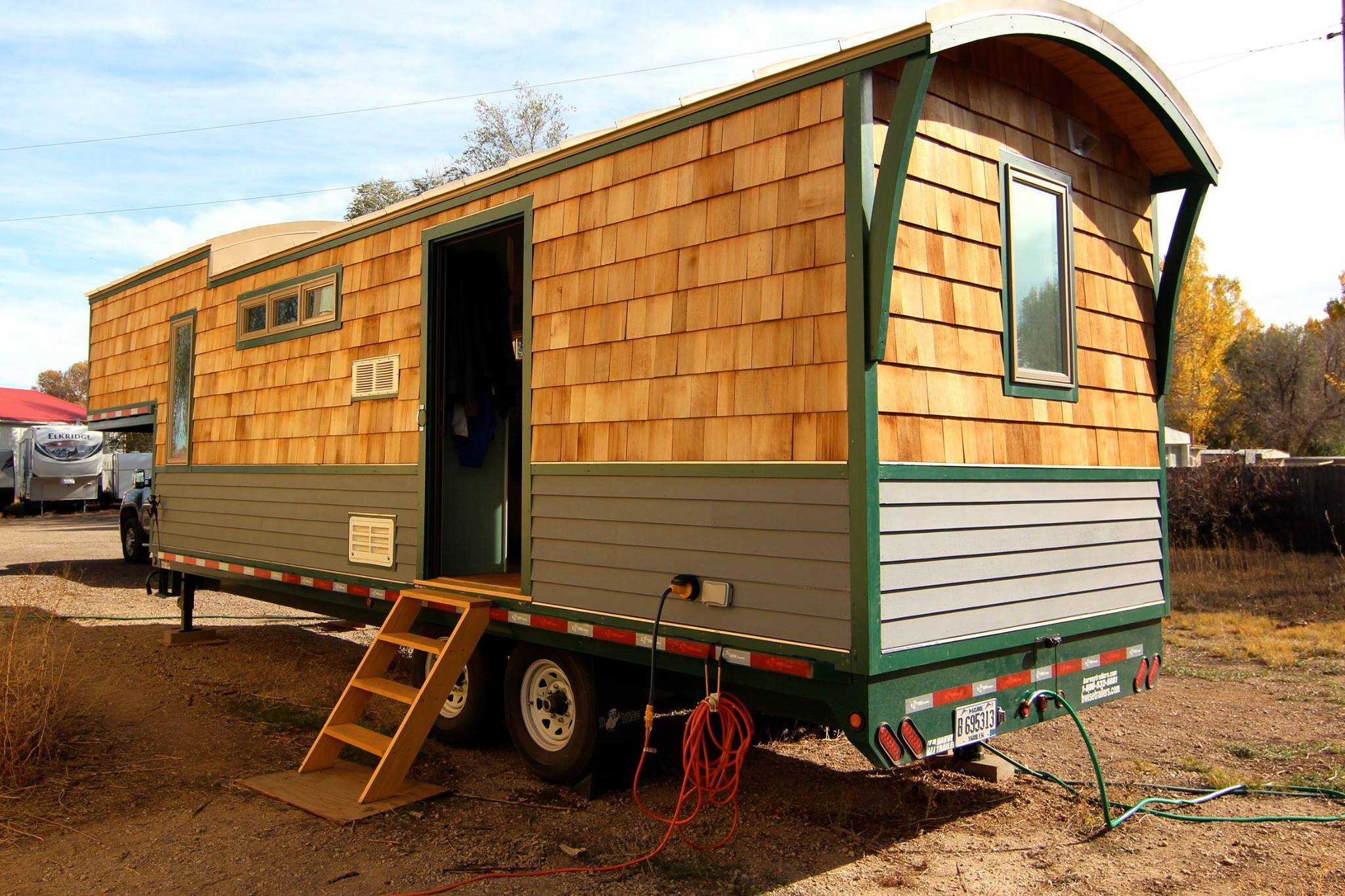 This tiny house was built by Ken of MitchCraft Tiny Homes from Fort Collins in Colorado. Ken built the home for himself while living in Maine before upping sticks and taking himself, and his tiny home business, to Colorado. With a length of 32 feet (9.8 meters), the house is one of the largest available.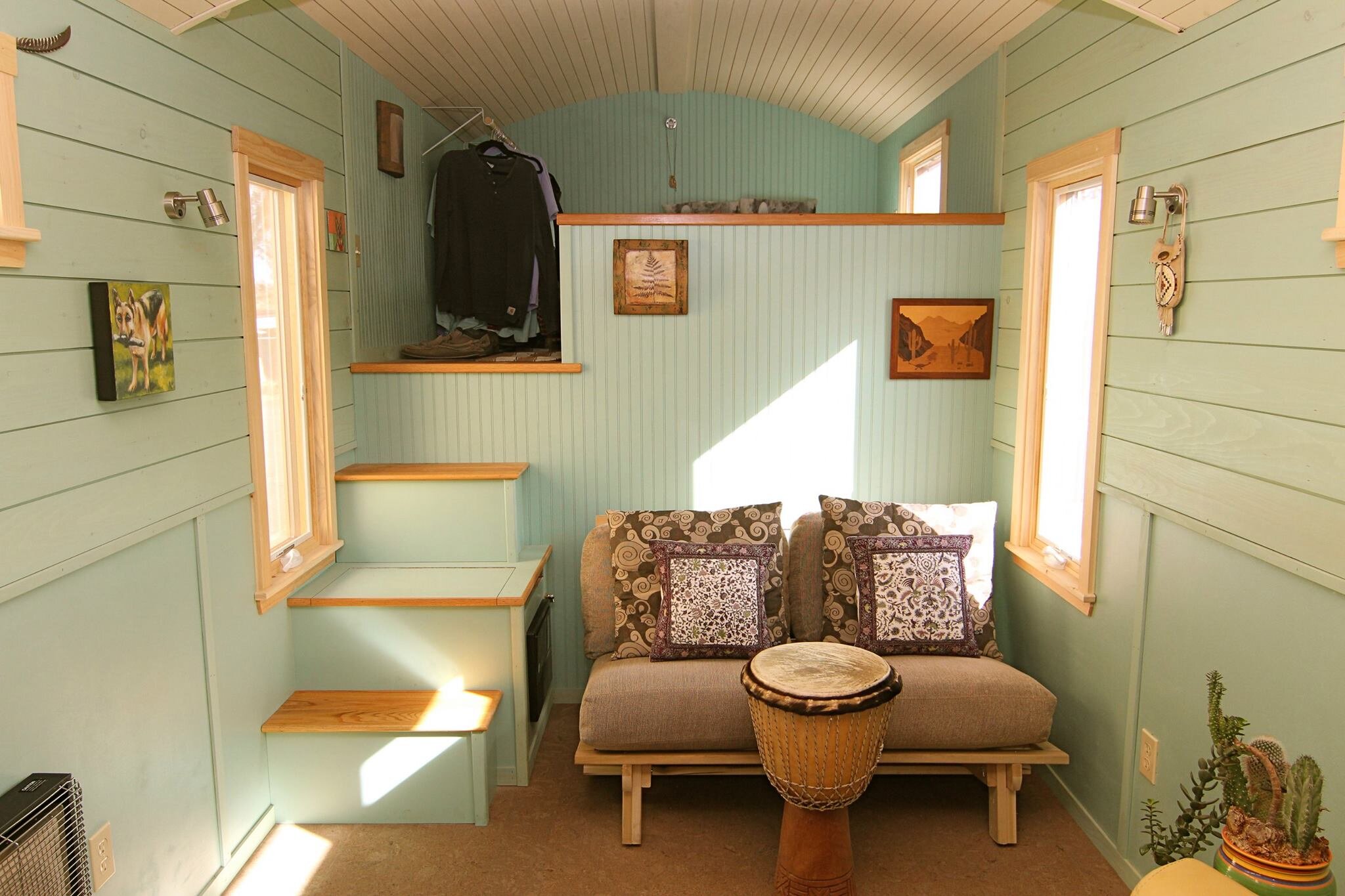 Its standout feature from the exterior is it's curved seam metal roof. The external walls have been finished in a mix of wooden shingles and clad along the bottom ship lap timber (or at least I'm assuming it's timber and not vinyl). From the outside, it seems to have a peculiar arrangement of windows – they're all relatively small and look to be positioned for privacy.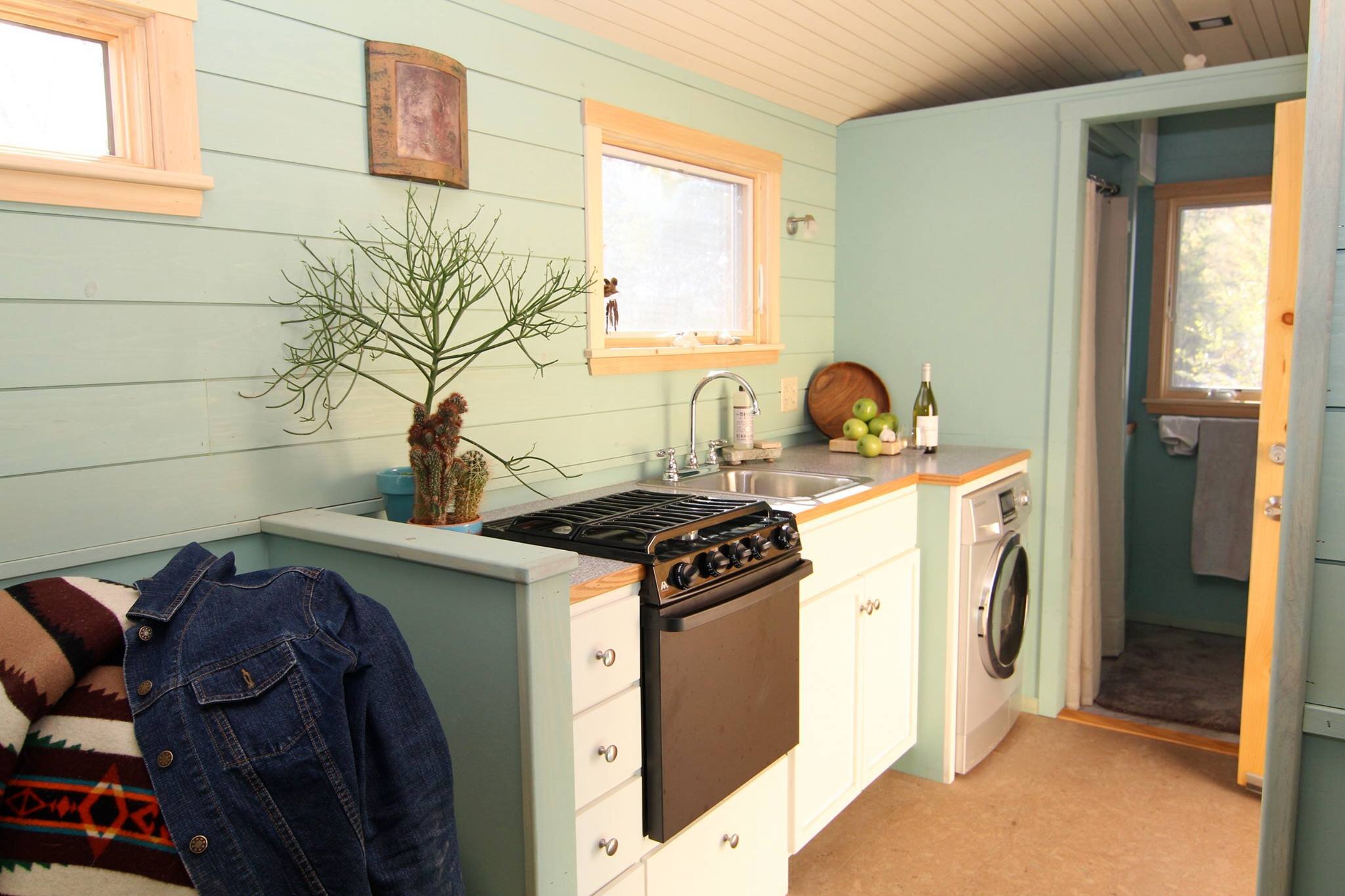 The interior is finished with horizontal cladding both on the walls and ceiling. The walls have been painted in a pastel color, which is proving to be increasingly popular as of recent times. The entrance takes you directly into the kitchen. It's kitted out with a stove, under-counter fridge, a sink and several kitchen units.
To the right of the kitchen you'll find the home's bathroom. It has a shower, composting toilet, and a very small sink squeezed in between the wall and shower. You'd be hard pressed to lean over it. The opposite end of the kitchen takes you into a living room, with enough space for a futon sofa, a recliner and a table.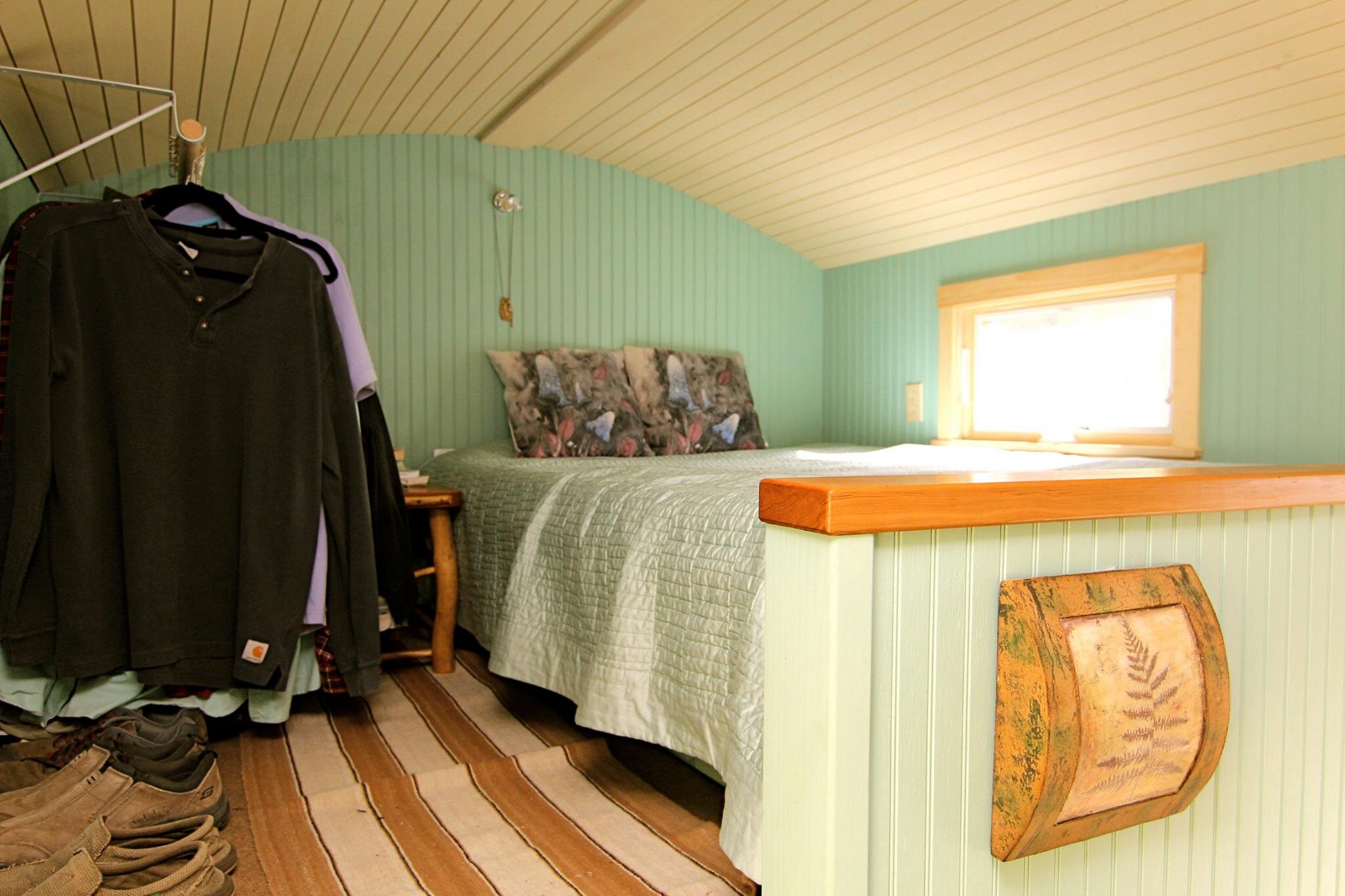 The last room in the house is the bedroom. It's set over the gooseneck trailer's hitch, and has more headroom when compared to loft bedrooms. There's also some storage set under the stairs, with more closet space next to the bed.
Ken has recently decided sell his tiny house. It's priced at $80,000.
For more tiny houses check out Whisper Cabin from the Canadian glamping site Whispering Spings. Or, the Marfa, a 10-by-10 tiny house. See all tiny houses.
Via Tiny House Talk
Photos: MitchCraft Tiny Homes