Hungarian architecture firm, Batlab Architects, were contacted by the owners of this property based in Budapest. The building is placed near the Great Boulevard (known as Nagykörút in Hungarian).
The owners were looking to convert the single floor apartment into a series of three separate studio flats. They had a total of 1,184-square-feet (110-square-meters) to work with.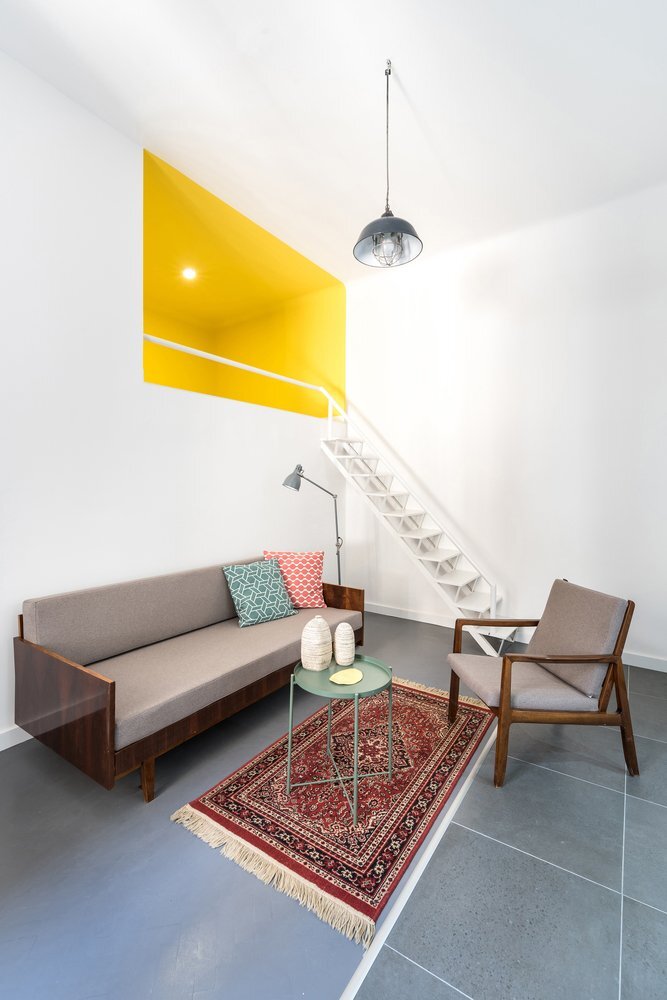 The floor was split into three differently sized units. All three flats make use of open living areas and clever interventions that make them more than livable, despite the small floor area. Luckily, the building features tall ceilings, allowing Batlab to go upwards when needed.
The owners were specifically targeting young adults and graduates as potential renters, meaning that some of the features may not be all that desirable to older people (like the staircase with the low handrail). The interiors are finished simply; white walls, large-tile floors, and restored furniture are found throughout.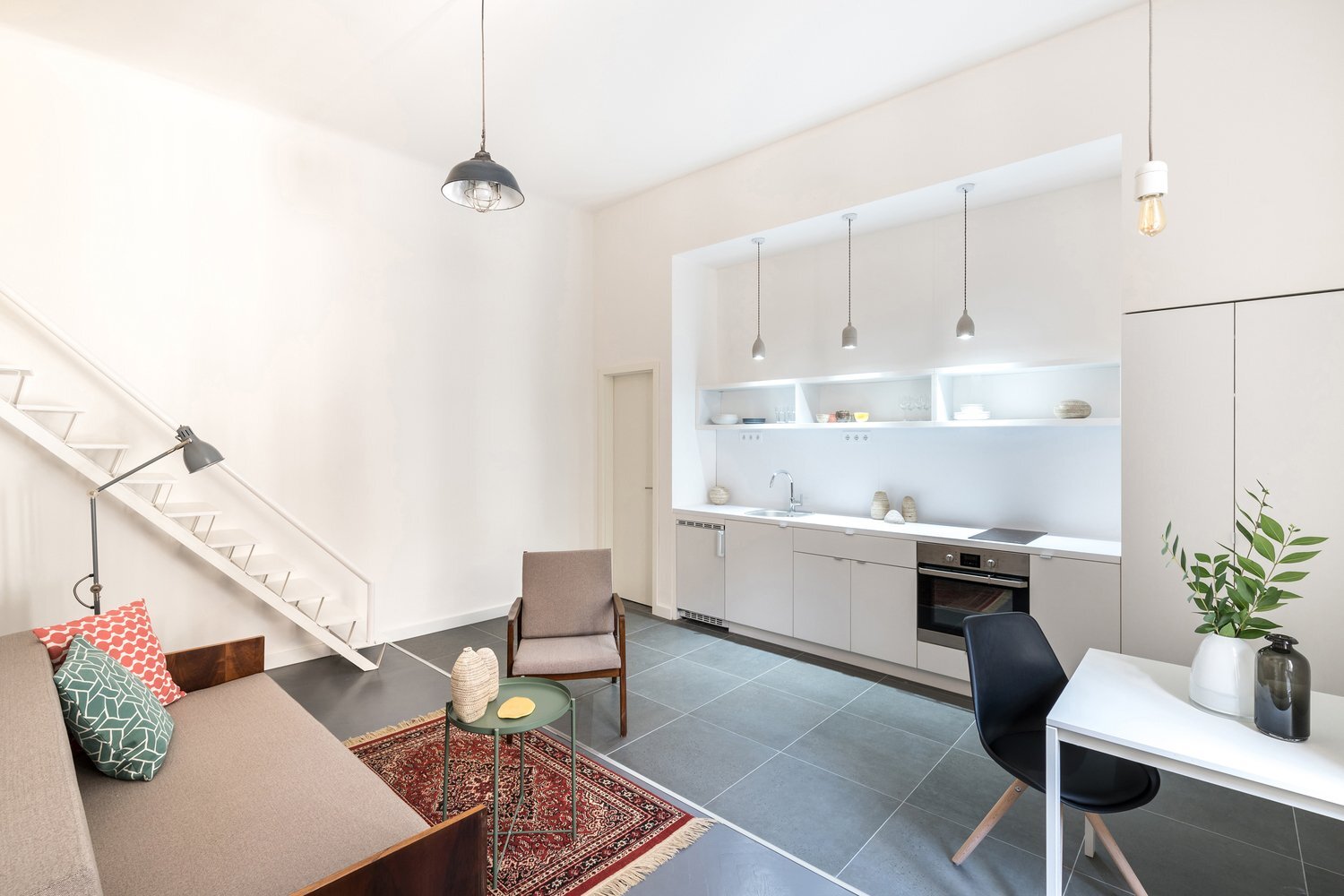 Some areas have been brightly painted, providing pops of color in an otherwise plain palette. Each apartment comes with its own upper level gallery. In some cases – such as the smallest flat – this acts as a bedroom, but in the other properties it serves as an overflow, used for storage, or as another room.
Nowadays, young adults living situations tend to be quite fluid. In an attempt to cater for this, all storage areas are composed of built-ins. Other items, like the free-standing furniture pieces, are actually restored pieces from the owners grandparents.
When discussing the remodel, Batlab had this to say: "Our goal was to create a micro community where the members are the participants of a well-functioning small residential community."
For more apartments check out Flat 27A, a small Hong Kong based apartment that gets a multifunctional makeover. Or, Kammerspiel, a modular living unit by Nils Holger Moorman. See all apartments.
Via ArchDaily
Photos: Norbert Juhász