This rustic cabin in Bagnes, Switzerland, recently underwent major renovation works to transform it from a barn to a cozy home. The building dates back to 1792 when it was used to shelter cattle and store hay. The renovation involved the complete disassembly of the structure.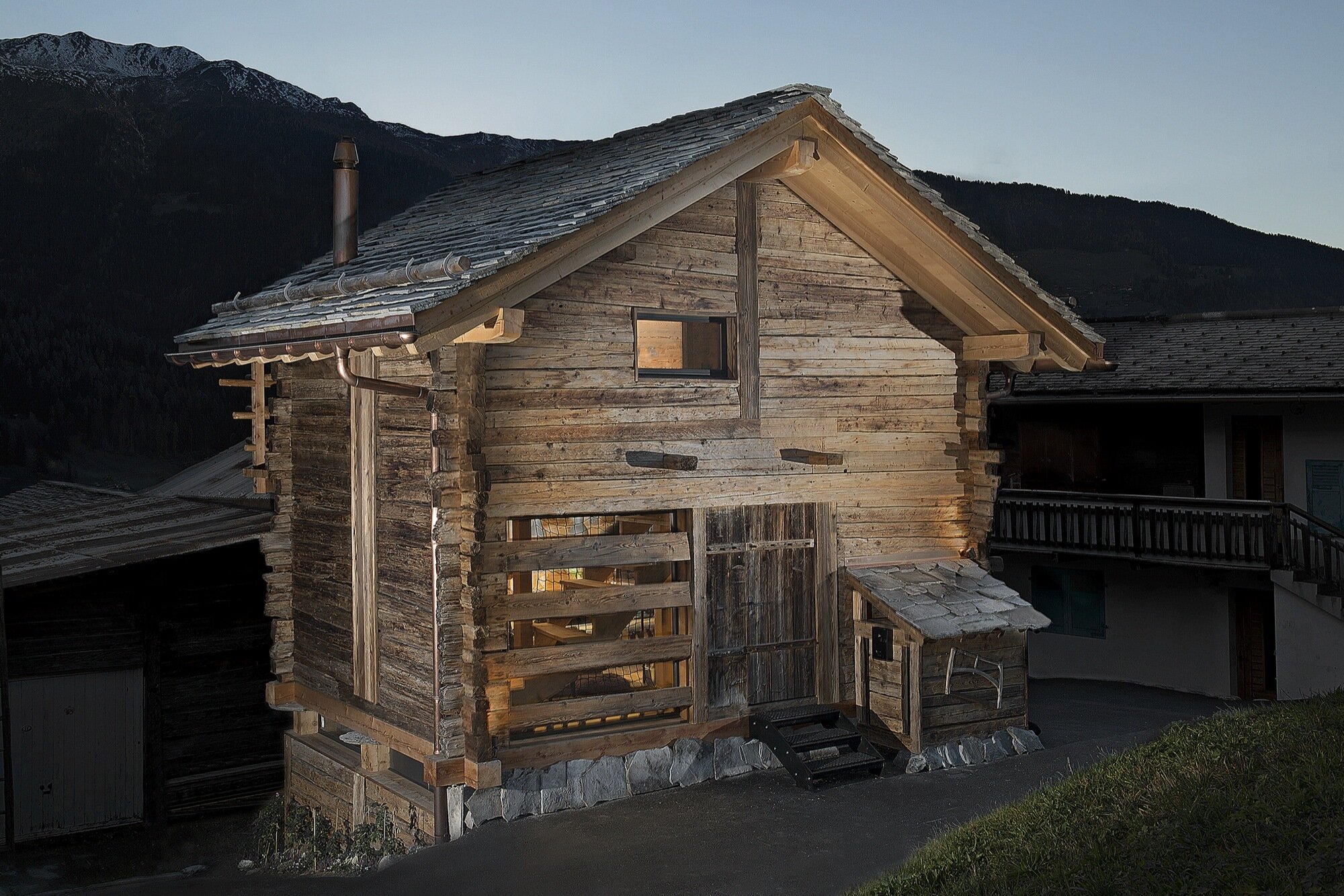 The existing barn had to be completely dismantled piece by piece. Each component was numbered, allowing the carpenter to rebuild it after carrying out repairs. A local architecture firm by the name of Alp'Architecture Sàrl were responsible for delivering the project.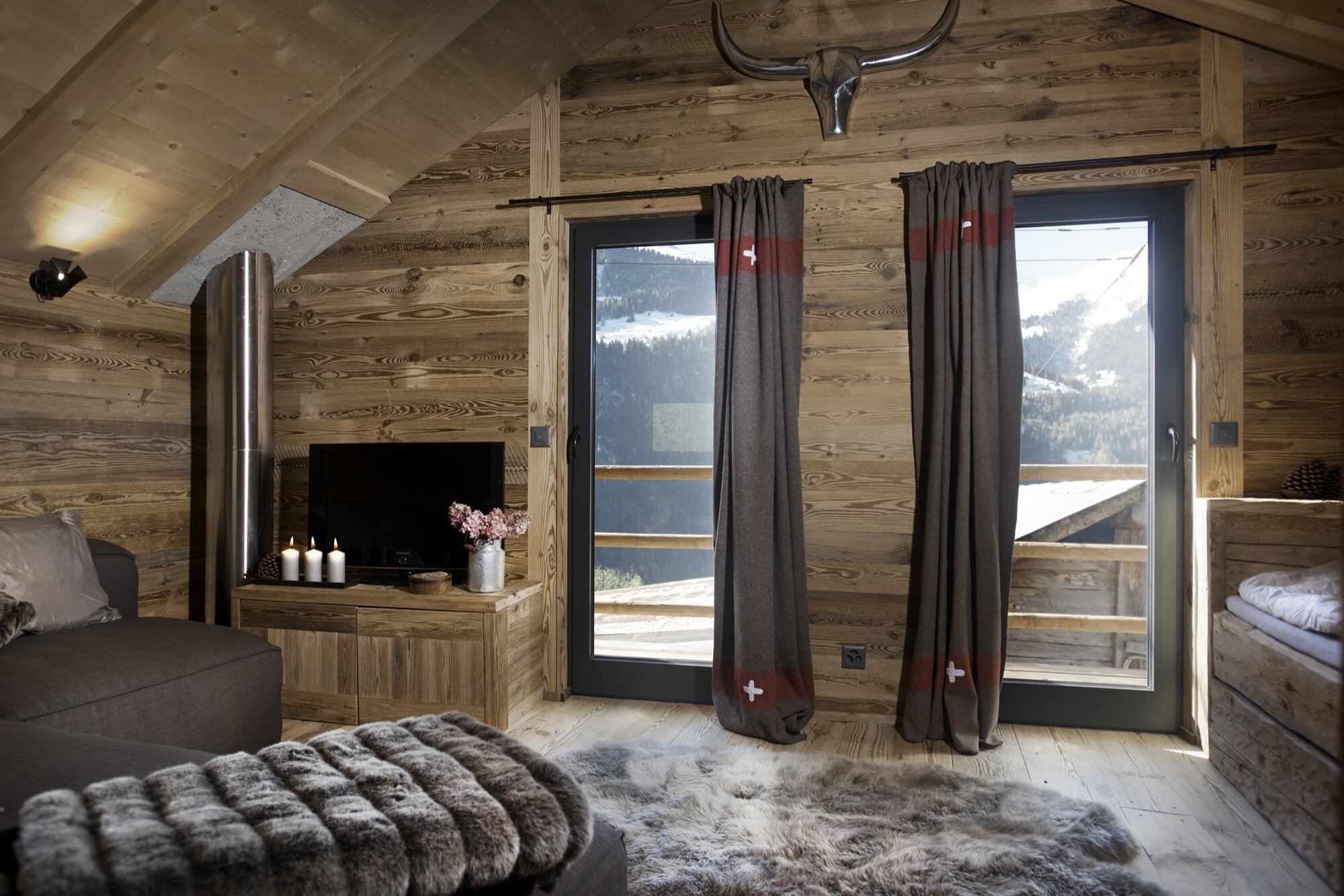 The cabin, dubbed JS Barn Reconversion, is set on a 969 square foot (90 square meter site). The actual footprint of the building looks to be much smaller based on the floor plans. The result of their labors is a three-storey, 2-bedroom home that maintains all the character of the original building.
Being set on a slope, the entrance is placed on the middle floor to match the access road. The middle floor contains the shared living spaces (the bedrooms are found above and below this level). It features a kitchen at one end with a dining table placed centrally in the open plan room.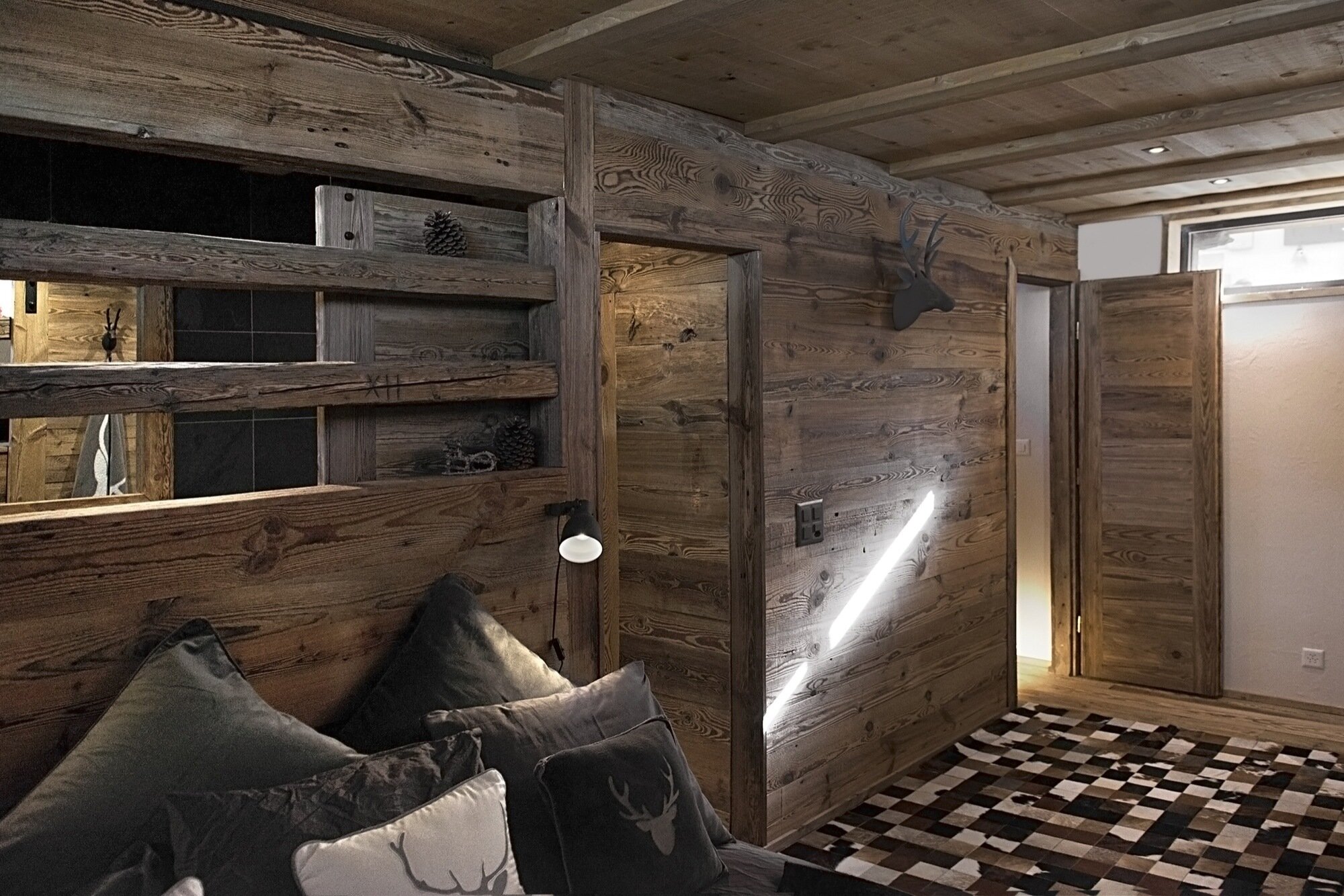 The lower level contains one of the home's two bedrooms. It's a generous space and has a rather large bathroom with a separate laundry area. About half of the room has been left free for use. The other bedroom, found at the top level, is similar to the lower one but also contains a small living area.
From the top floor you're also able to access the balcony and soak up the surrounding mountainside scenery. The dark wood finish throughout creates a warm, homey atmosphere (although it may be a bit too much wood for some).
For more cabins check out this property set among the woods of Os i Østerdalen in Norway. Or, 510 Cabin, a modern family getaway in California. See all cabins.