2+ Weekend House is a small modern home located in Trebnie, Solvenia. Designed by Jure Kotnik Arhitekt, the house is composed of two specially manufactured containers that create a two-level living unit. The aim of the designers was to address the high prices of real estate and produce a dwelling which would be affordable and functional (and given the exterior finish, perhaps we could add funky).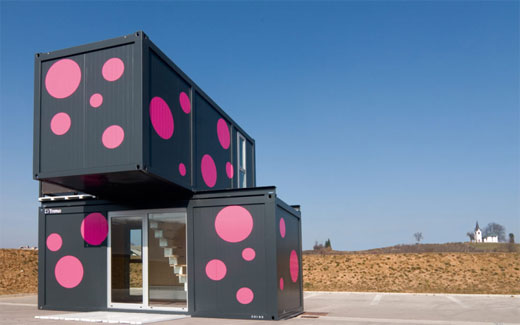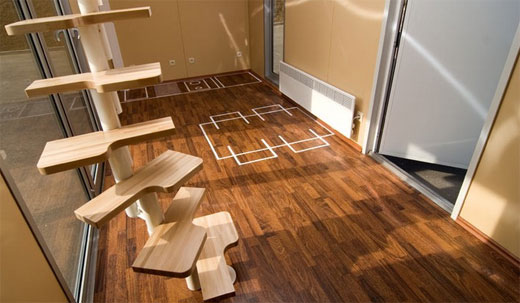 ConHouse is involved in the development and manufacture of containers that are specifically designed for use as houses and office spaces. Prior to ConHouse, projects involving container homes had to be built using standard cargo containers, which often do not easily lend themselves to being a home.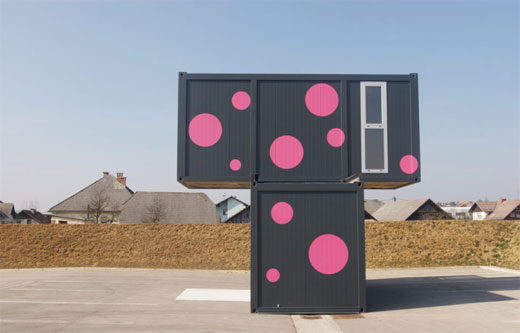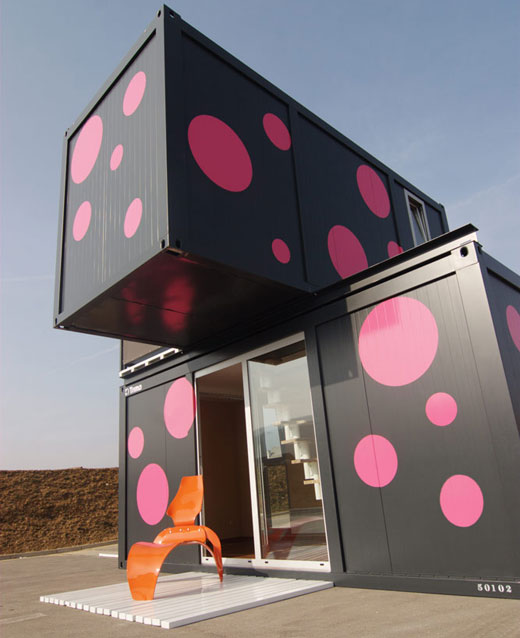 The 2+ mini housing unit consists of two containers placed on top of one another, but perpendicular in alignment. The home has quite a modern, almost minimalist aesthetic to it from the exterior, but this is softened on the inside through the choice colors and fixtures.  The upper container that projects outwards creates a shaded, sheltered area, whereas the lower containers ceiling acts as a terrace for the first floor. 
Container homes offer new areas for architects and designers to explore, and could be possibly a solution to various housing issues.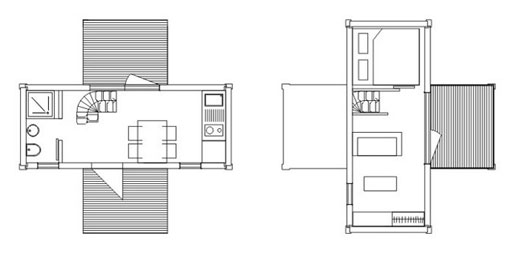 If you're interested in container homes you might want to check out the COMMOD container home by ContainME! Or, this amazing transforming container home by Port-A-Bach architects might be more to your liking.