Originally built in the 1920's, this house in Kyoto, Japan has been beautifully renovated by Shimpei Oda Architect's Office to create a modern minimalist home. The house is flanked by other houses, and measures approximately 4.1 meters (13.4 feet) by 12.8 meters (42 feet).
Due to its close proximity to other buildings there were limited options for introducing light into the house. On top of that, the house had undergone several "illogical" renovations in the past, which the architects had to address and rectify.
The client specifically asked Shimpei Oda to incorporate a studio and an office space into their redesign, providing them with a place to display their artwork and somewhere to work. The house also contains all the other areas you'd expect to find – a kitchen, dining area, living room, bathroom, and bedrooms. They've even managed to include a small terrace on the upper level of the home that can be accessed from the master bedroom.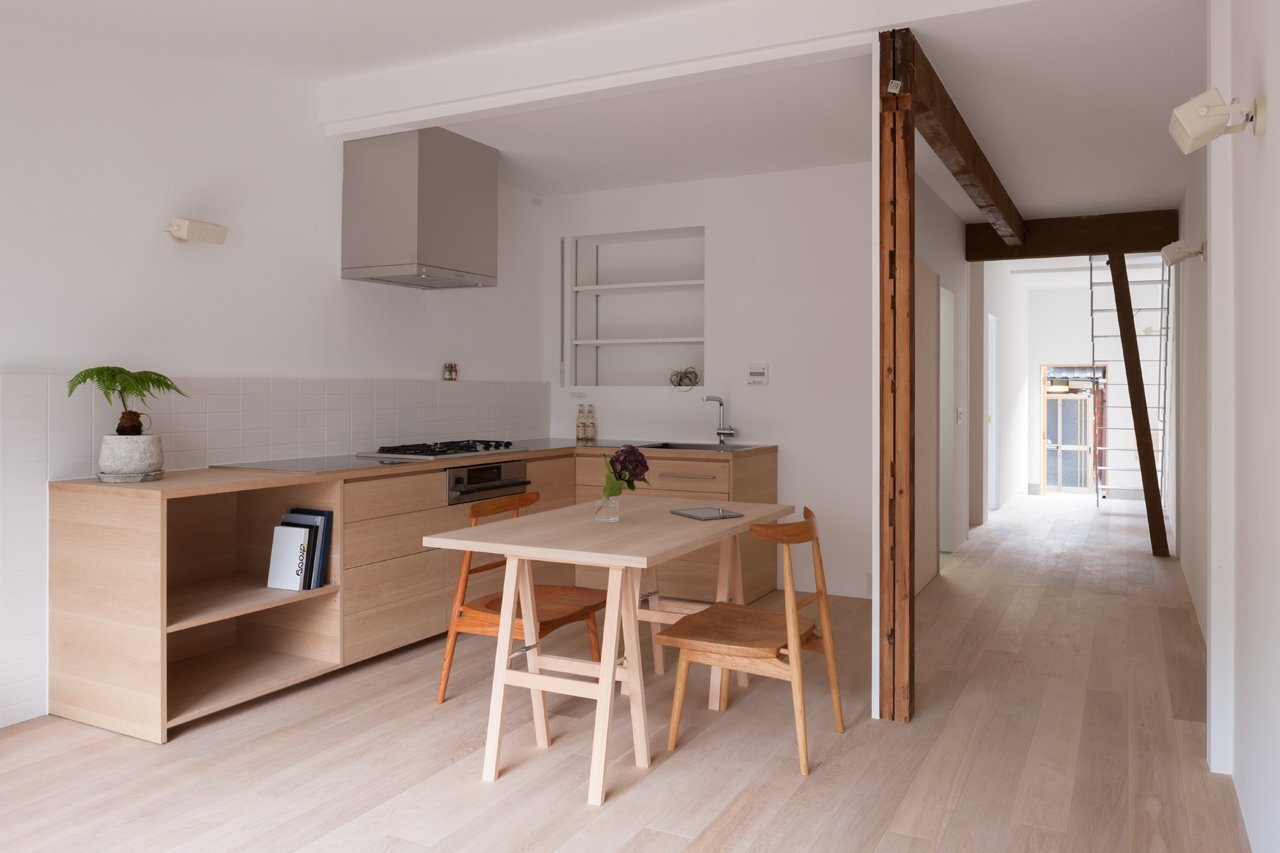 The interior is mostly finished in a white palette that's occasionally broken up by the presence of the exposed timber structure. A lighter wood has been used for the fixtures and furnishings, creating a definite distinction between the new and old.
The architects have tried to combat the lack of window openings by introducing large windows on the front and back ends of the house. They've also allowed light to pass down from the second floor landing to the hallway by using an "open" steel staircase. The white walls and ceilings also help to reflect light deeper into the home.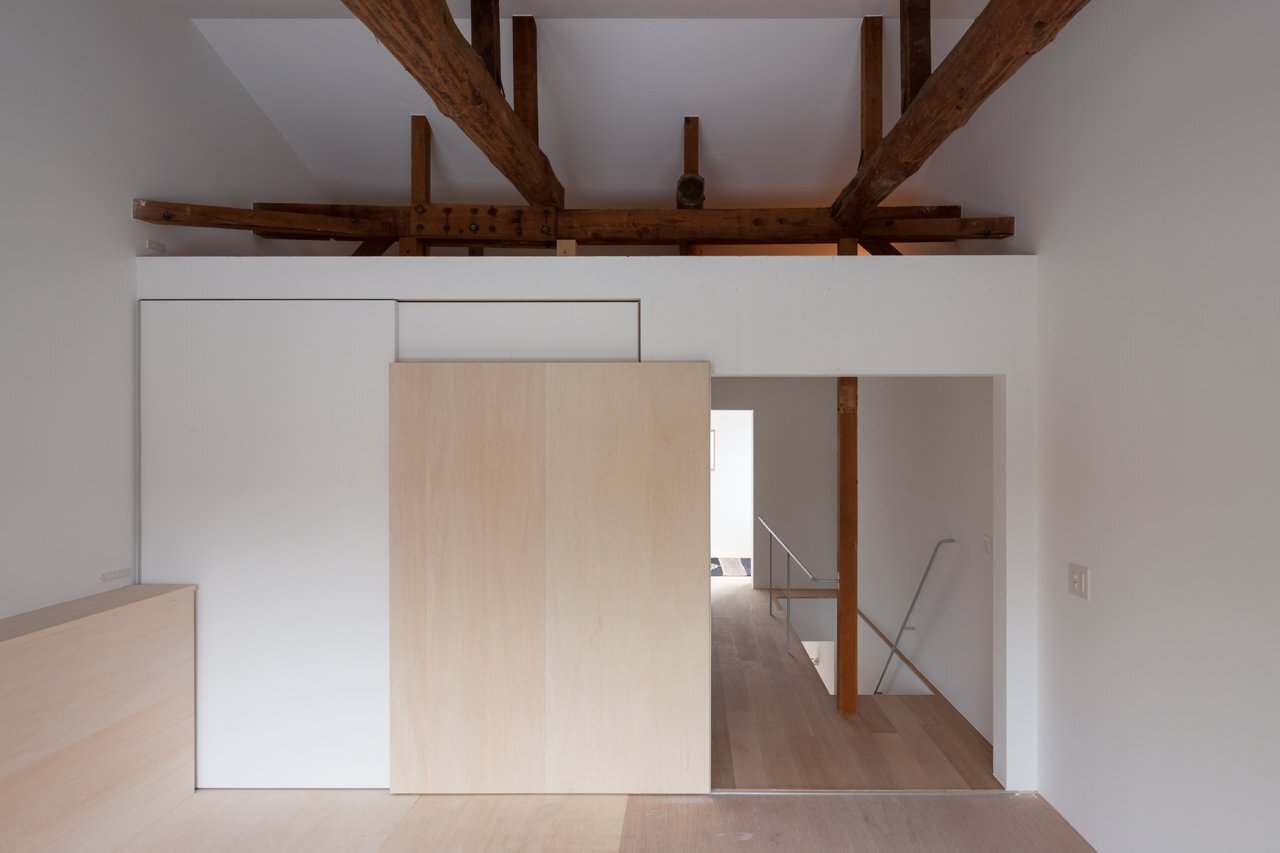 For more Japanese houses check out the OH House by Atelier Tukuto, which was built on a narrow lot with limited options to provide adequate lighting without compromising privacy. Or the Green Edge House by mA-style Architects that is surrounded by a small sheltered courtyard on all four sides. See all Japanese Houses.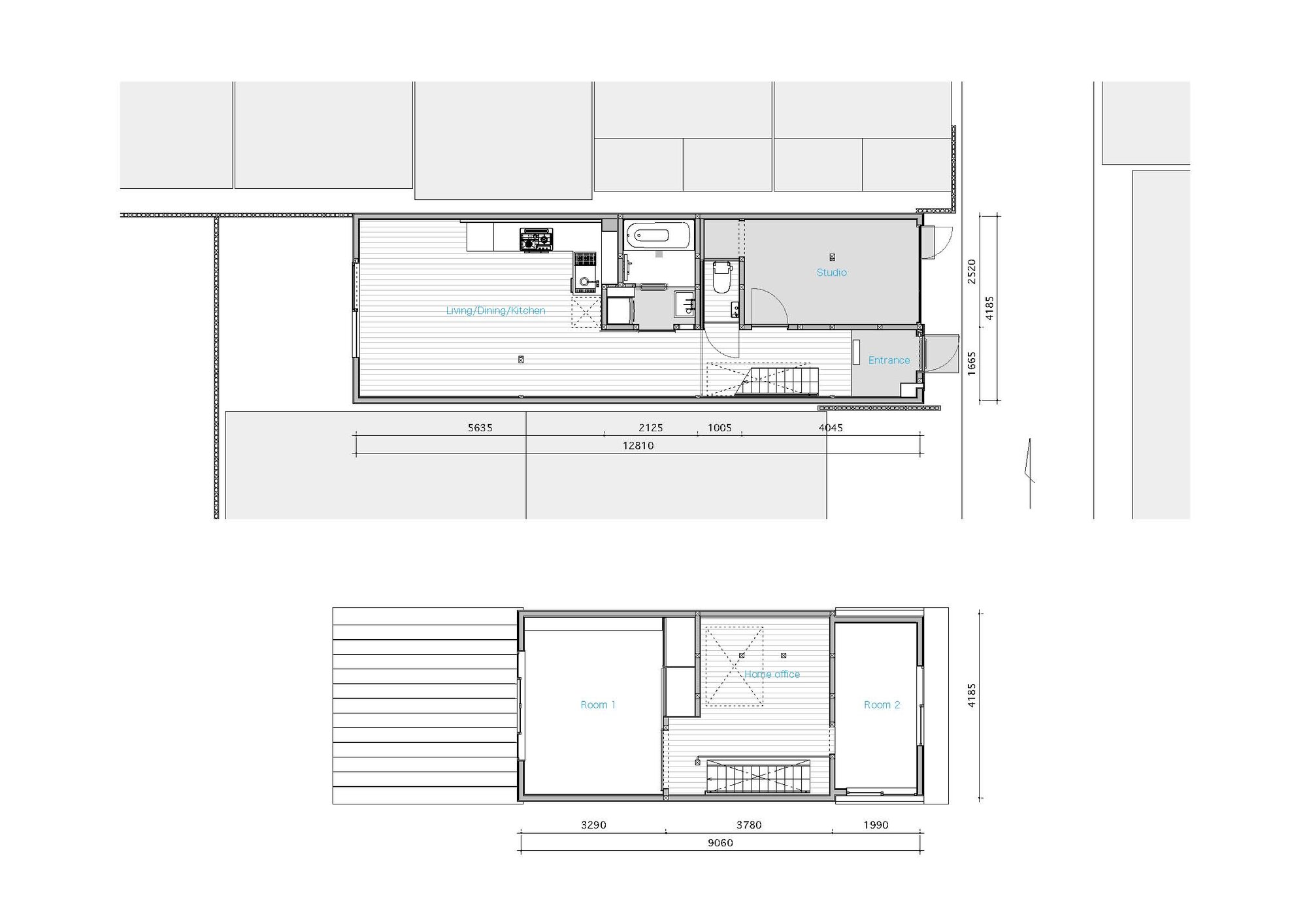 Via ArchDaily
Photos: Norihito Yamauchi