This mid-18th century cottage was refurbished by the London-based firm, Lynch Architects, in 2013. Set in Norfolk, England, the cottage is protected by a heritage listing, limiting what could and couldn't be carried out during the restoration.
The walls of the building vary from 2, to 4 in thickness (0.6 – 1.2 meters). To protect the building, and its inhabitants, the walls were treated with a waterproof coating. The walls, ceiling, and truss timbers were then finished in white to provide a sense of continuity.
The end result is a cottage that's made from old and new elements: "The old walls are not straight in plan or section and their depth varies quite dramatically too. In contrast to this, the new construction is emphatically regular and is made up of softwood tongue-and-groove boards."
Beneath the wood floor, lies a new concrete slab that features an underfloor heating system. The underfloor system helps to free up space in the main living area, which is small but adequate. The majority of the ground floor is taken up by an open plan kitchen, living and dining room.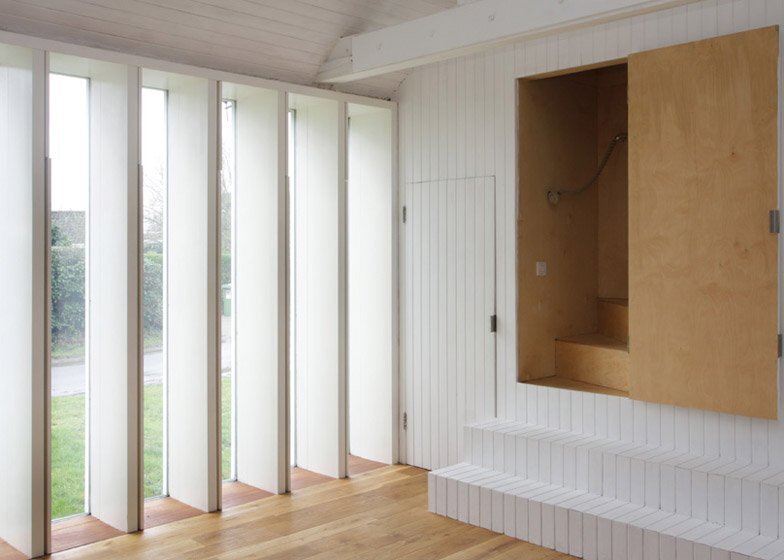 Behind what at first appears to be a closet, is a small winding staircase, traditionally known as a Norfolk winder stair. It leads up to a small lofted bedroom that's lined with birch plywood. The other two doors on the ground floor partition lead through to the master bedroom, and a bathroom.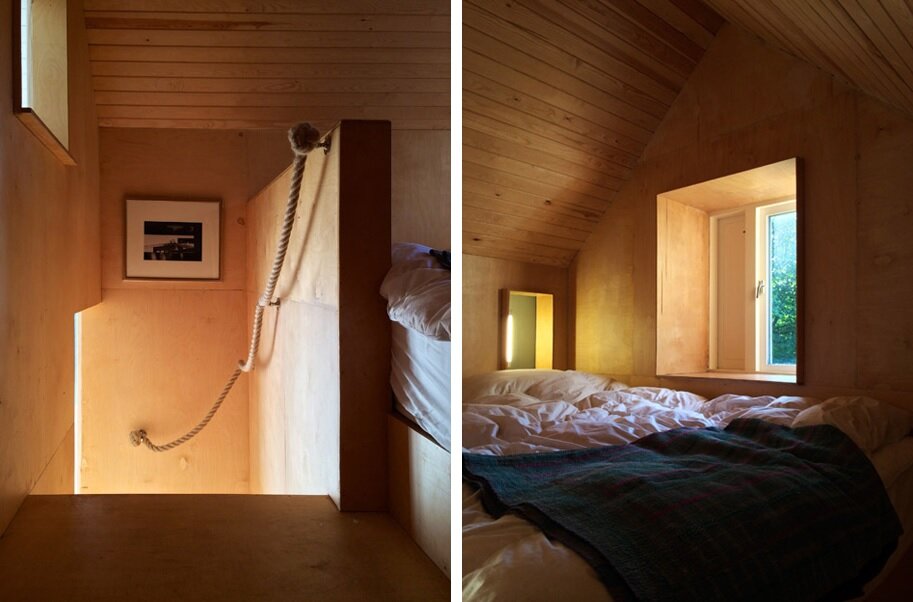 According to the architects, a sense of playfulness was incorporated into the design: "The barn was designed very much with children in mind, and we were keen to exaggerate the playfulness of discovering a house on holiday, which is also why it has a slightly nautical theme."
For more small houses check out this sustainable build called the Harpoon House. Or, this amazing small house set on a cliff top in Chile. See all small houses.
Via Dezeen
Photos: Patrick Lync, Maisie Hill.