This living space is set at the top of a 12-story building in Maharashtra, India. A local architecture firm called Studio Course were responsible for the design, which was conceptualized as a veranda.
According to the architects, the word veranda is of Portuguese or Spanish origin and was later adapted for Hindi. It generally refers to a transitional space between public or private areas, or the space between a house and a street. With this in mind, they set about creating an open, welcoming home.
The rooftop home is set on an area of 538-square-feet (50-square-meters), and is composed of a series of small rooms interspersed over the roof. The space between the rooms is open to the sky above through a central courtyard-like area. Some of the rooms have even been left exposed to the elements, with no boundary wall between the inside and out.
The design of the home has been based around the needs of the owners, a family whose lifestyle revolves around books, food and plants. The finish is quite earthy; dark wood has been used to frame the spaces, while concrete forms many of the walls, floors and even some of the furniture pieces.
From the architects: "Bold earthy undertones of the cement textured walls and Teak wood furniture are used to set the tone of this space. The roof library overlooks the terrace garden through a wooden glass paneled façade, which gives a notion of an enclosure that can open up completely, blurring the boundaries of the inside from the outside."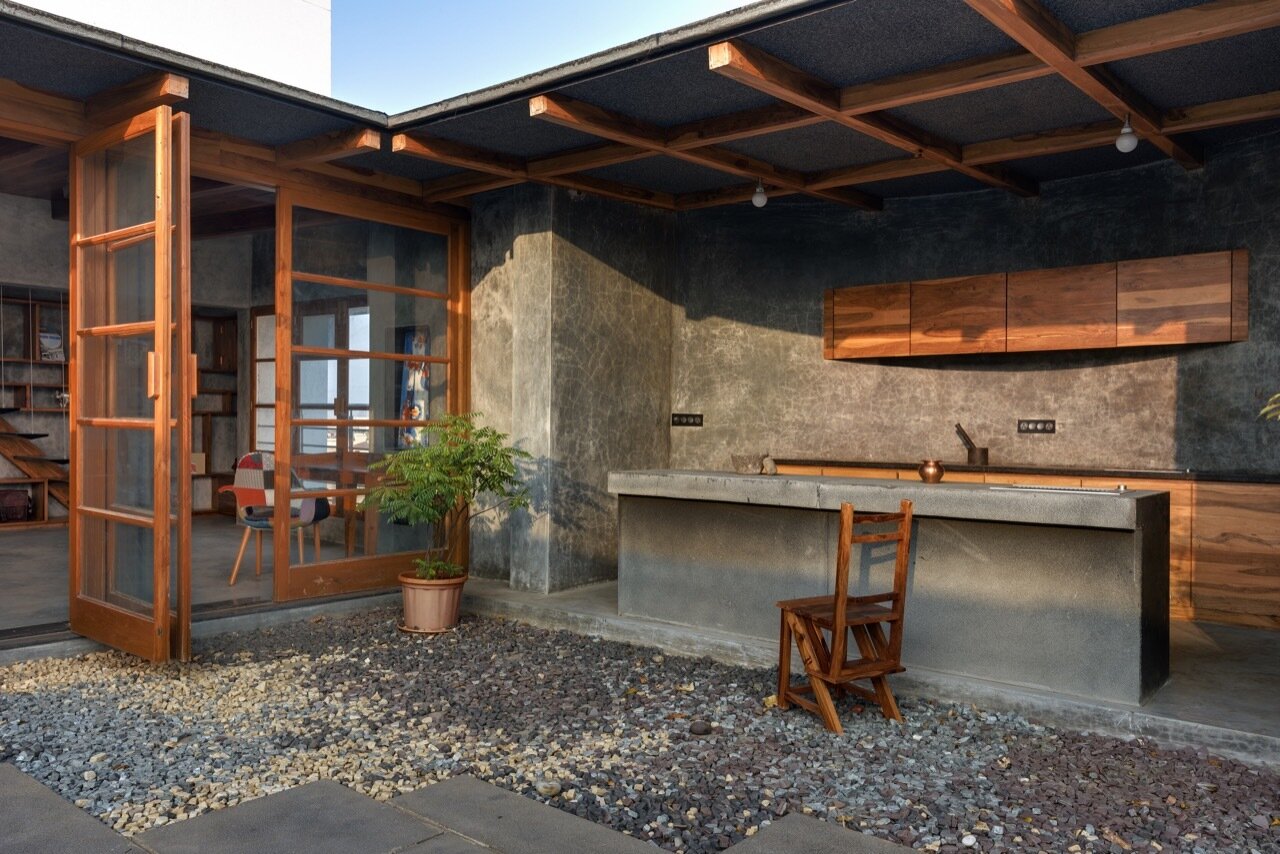 A stairwell from the lower floor of the now duplex apartment, leads directly into a living room adorned with bookshelves along the walls. Going in a clockwise direction, you'll find a pantry (embracing the owners love of food), a lily pond along the far-left wall, a private sheltered viewing area that looks out over the city below, and finally a bathroom in the top right corner.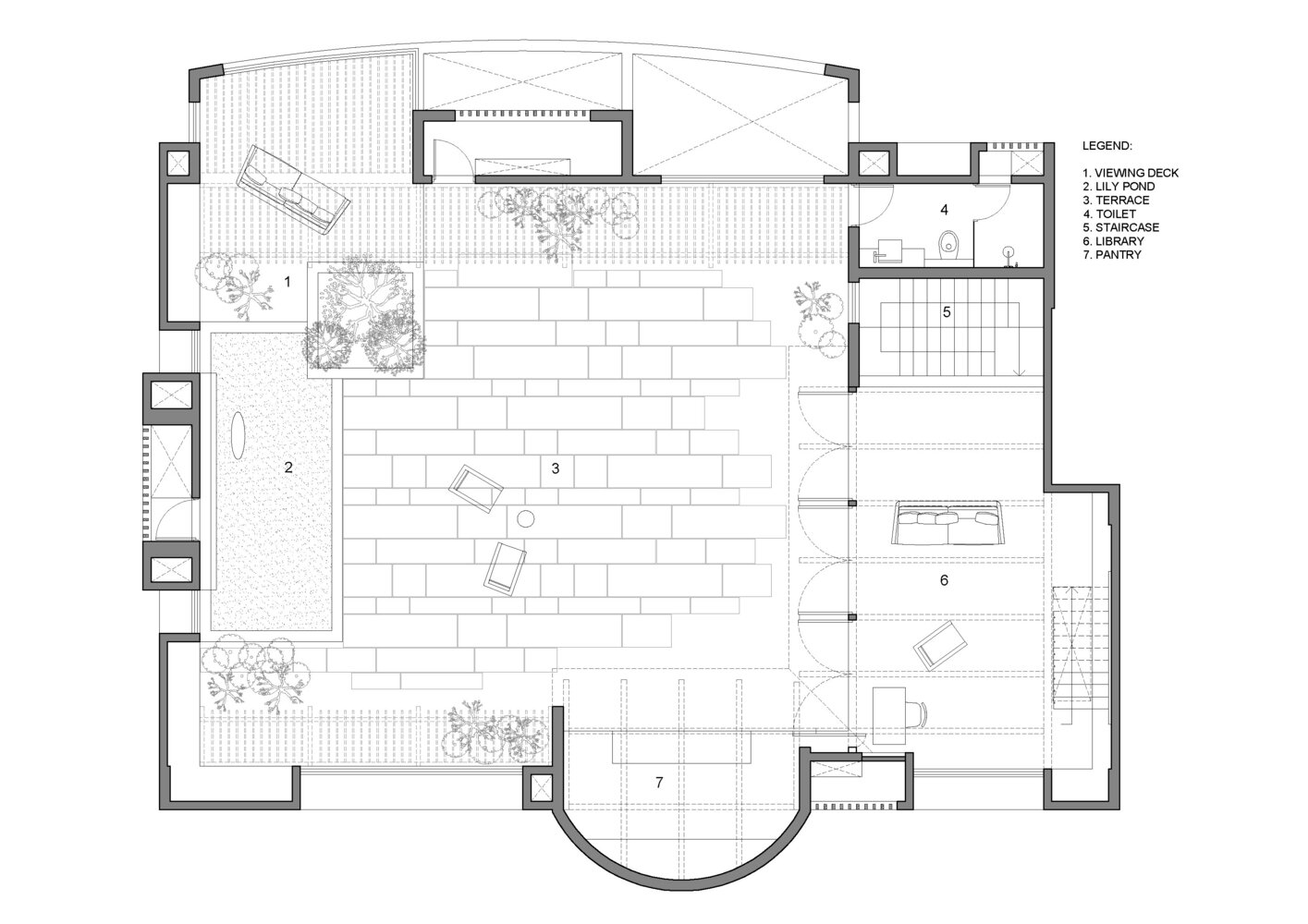 From the architects: "Traditionally, verandas have always been an integral part of our homes. However, in recent years, to a certain degree forgotten and disappeared. A veranda was always an element, central to making our houses into homes, an accidental space for long conversations, a place for one to relax and unwind. There's a special feeling you get on a veranda that you just can't get anywhere else."
For more apartments check out Kevin Apartment, a contemporary home for a couple living in Hong Kong. Or, Living Space by Ruetemple, a Moscow apartment with an adaptable layout. See all apartments.
Via ArchDaily
Photos: Hemant Patil