Last month I announced that I would be releasing a new modular design – the MPOD. I was originally hoping to reveal the MPOD at the end of last month but "best-laid schemes o' mice an' men…" The MPOD is a modular structure meaning its can be combined, separated and replicated. The modular nature of the pod allows people to have more control over the type of home or space they would like to create (demonstrated by the slideshow below).
MODULAR
SUPER INSULATED
INTRODUCING
THE
MPOD
FLEXIBLE
THE
M
POD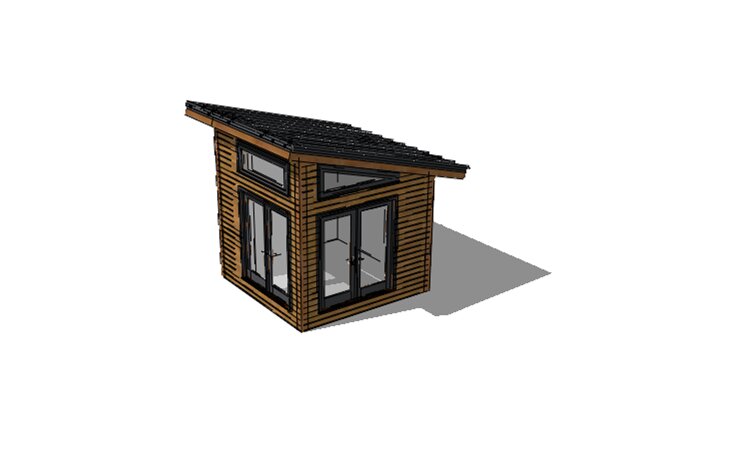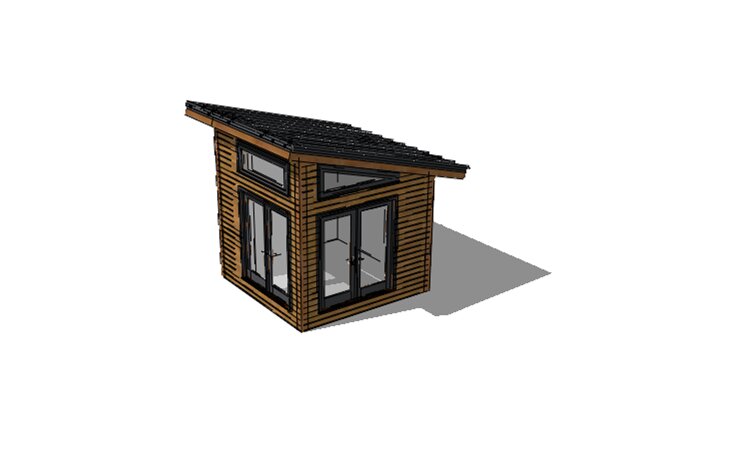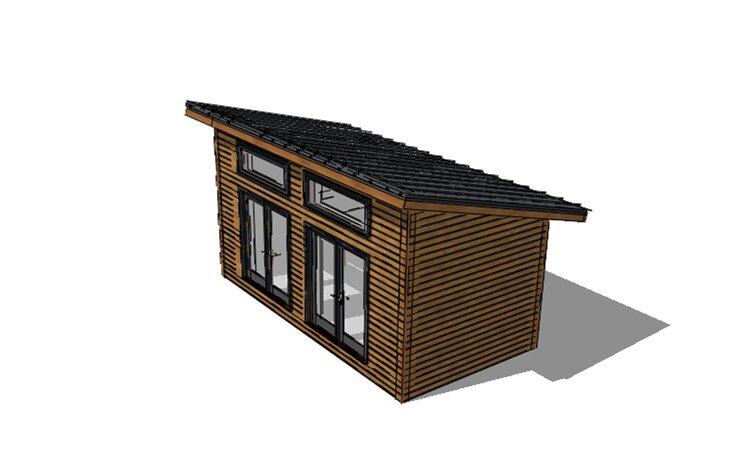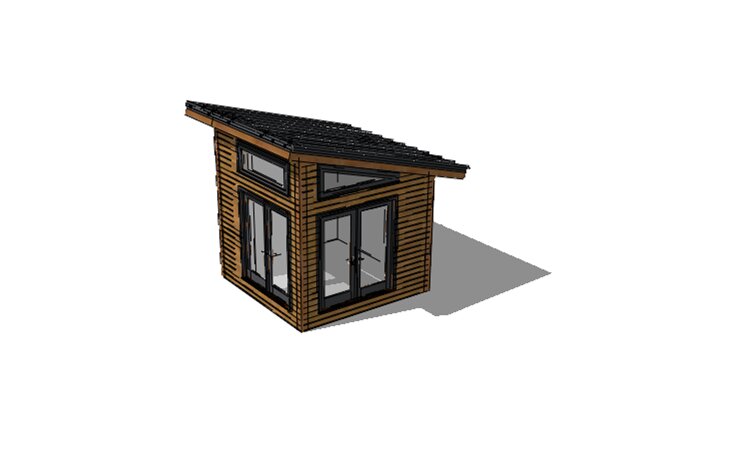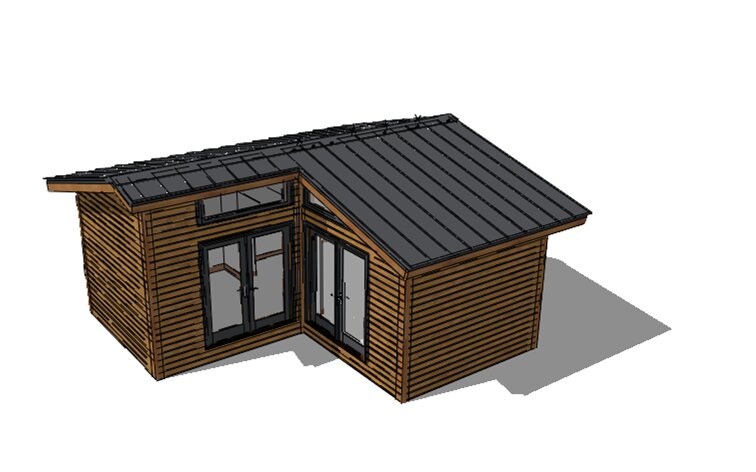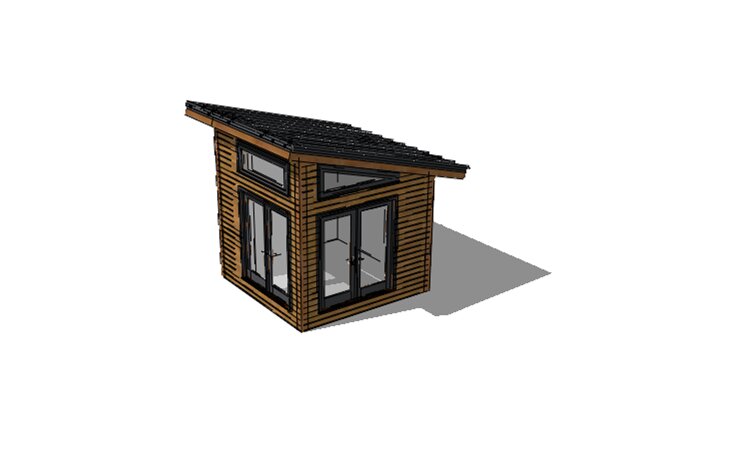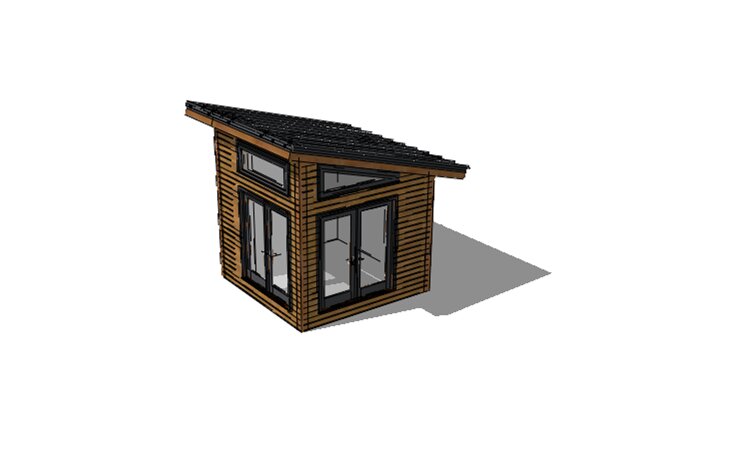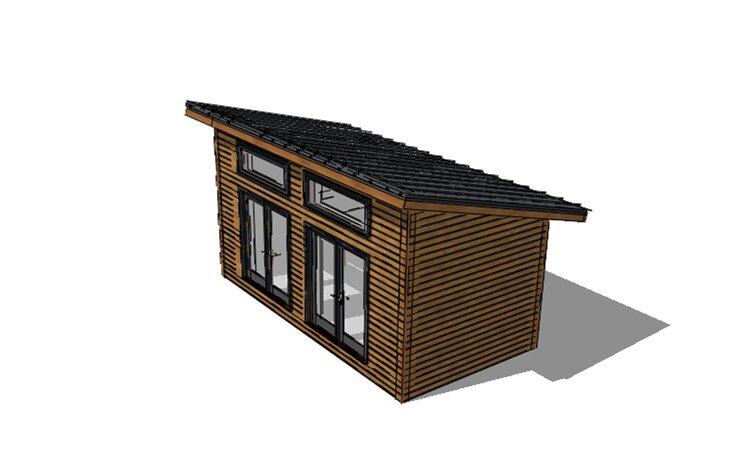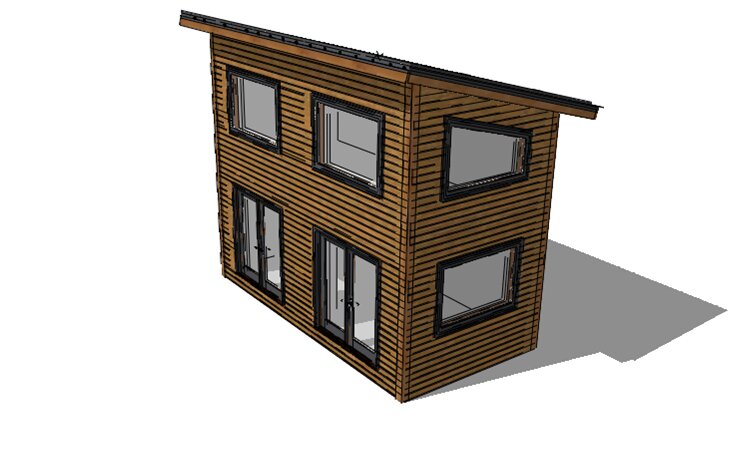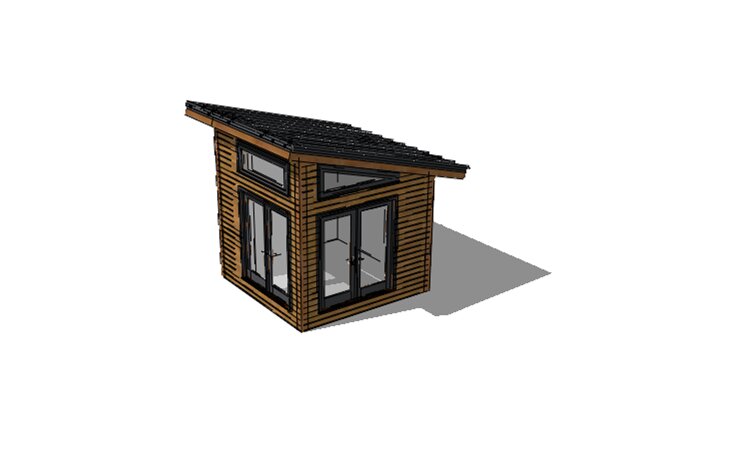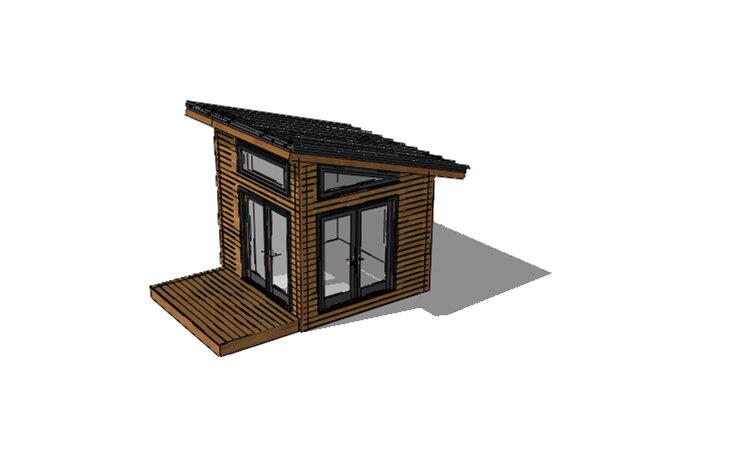 THE
M
POD
X1
X2
X3
EXTEND IT
BUILD
UP
0
ADD A DECK
MAKE IT YOURS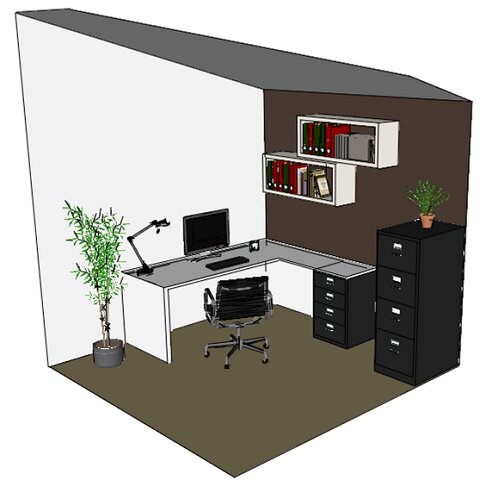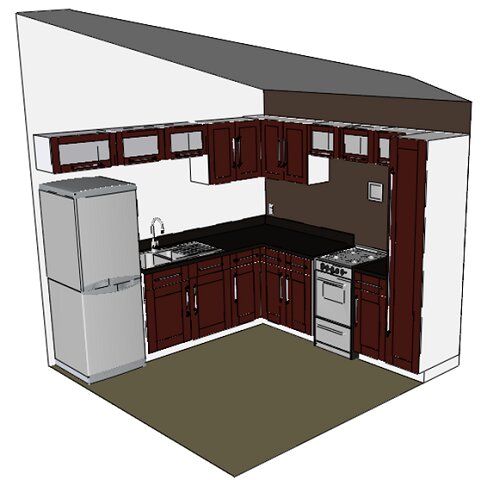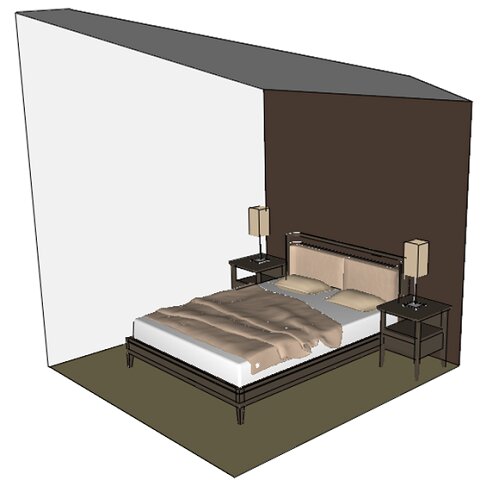 LAYOUTS
LIVING ROOM
HOME OFFICE
KITCHEN
DINING ROOM
BEDROOM
THE
M
POD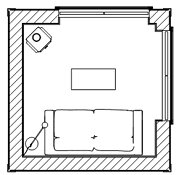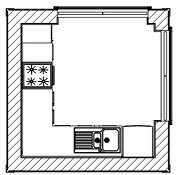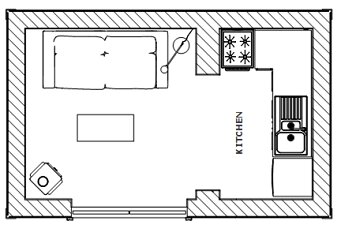 CURRENTLY AVAILABLE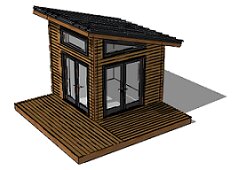 THE
M
POD
D
ECK PLANS
CORE PLANS
E
POD PLANS
Add to Cart $77
Add to Cart $13
Add to Cart $17
The MPOD can be doubled, tripled or even quadrupled. You can add an extension, a second story, change the roof pitch, add a decking area, and more. All variations and "add-on's" are based around the original MPOD Core. This allows me to introduce new options for less work, as I can refer back to the core module for specific details. The big advantage of this, for you, is reduced cost. The main MPOD Core plans will cost $137 (it's on sale today for $77) and the add-on's can be purchased for as little as $13.
CURRENT ADD-ON PLANS
At the moment there are two add-on plans available – the decking plans and the EPOD extension plans. In the future plans for a second story, roof pitch variations, and different foundation types will be available. I'm also considering producing a document which will outline the necessary changes to the original structure to make it function as a passive house (although it's currently a very efficient design).
MORE DETAILS
I decided to go back to the drawing board with this design. While the current Advanced Framing Techniques for houses are pretty good, there are a number of issues concerning efficiency that can be addressed. For example, the number of cold bridges in a house built with Advanced Framing techniques will (usually) be 8. The framing structure of the MPOD has 3 areas of cold bridging, each of which is mitigated by a specific arrangement of insulation. So, the MPOD's super efficient and therefore cost effective.
In terms of R-values, the floor is rated to R30, and the walls and roof are R40. The structure is also "sealed" in the same way a passive house is. Its unique insulation details mean you don't have to cut into the internal membrane for items like sockets, helping it to achieve a very low air permeability.
QUICK SPEC'S
| Area | Dimensions | Area | Dimensions |
| --- | --- | --- | --- |
| Footprint | 10′ x 10′ | Living Area | 103 SF |
| Roof High Point | 13′-5″ | Width @ Eaves | 13′-2″ |
| Ceiling High Point | 11′-2″ | Ceiling Low Point | 8′-4″ |
PLANS
MPOD CORE PLANS
The MPOD Core plans contain details for the construction of the pod, how to combine the units. The plans are currently ON SALE FOR $77. Plans will cost $139 from next month onwards.

Residential license
Details for insulated block foundation
Annotated exterior elevations
Construction Framing Plans
Cross-sections
Details for Timber Cuts
Framing Construction Overview
Details for Doubling MPOD – On Side
Details for Doubling MPOD – On End
Details for Tripling MPOD
Example Floor Plans
Nailing schedule
Timber Cut List & Sheathing List
Minimum Timber Grades
Construction notes, hints and tips
EPOD PLANS
These plans contain the details for a 6 foot extension to the MPOD Core.

Details for insulated block foundation
Annotated exterior elevations
Construction framing plans
Framing construction overview
Example floor plans
Timber cut list & sheathing list
MPOD DECKING PLANS
These plans contain details of different decking layouts suitable for the MPOD and its various arrangements.

Details for porch foundation
Construction plans for 5 porch layouts
Cross section details
Examples of porch arrangements
Details for fastening porch to MPOD
PURCHASE PLANS
If you'd like to purchase a set of plans, you can do so using the buttons below. Plans will be downloaded to you computer and are in PDF format. Please read our Terms & Conditions before purchase.

MPOD CORE PLANS
EPOD PLANS
MPOD DECKING PLANS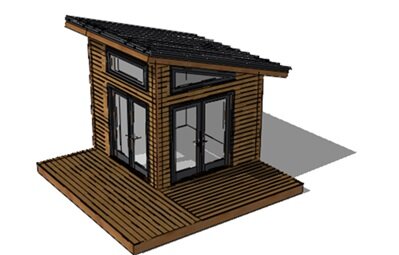 YOUR INPUT
That about wraps up the MPOD. If you have any questions concerning the plans or the pod in general, feel free to leave a comment below, or you can contact us directly. Also, if you have an add-on in mind that you would like to see developed, let us know and if it's feasible, we'll create it.