Most people transitioning to small and tiny homes do so for financial reasons, but it wasn't this family's main motivation. Back in February of 2011, Andrew and Amber of Bus Life NZ were living on the 25th floor of an apartment block in Christchurch.
The 6.3 magnitude earthquake caused their building to partially collapse, leaving them stranded for several hours, awaiting rescue. It was a traumatizing experience for the couple and affected their outlook on life.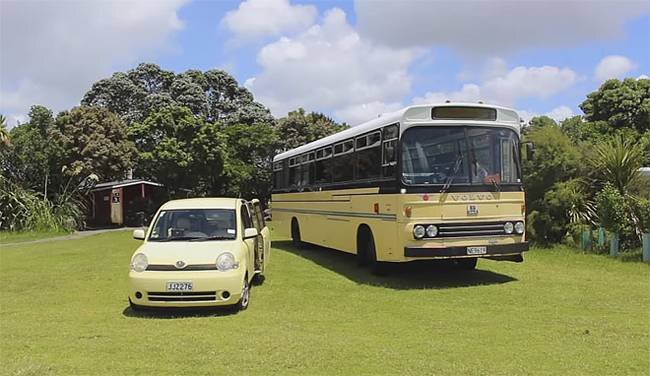 Since the earthquake, they've come to terms with the event, had two children and converted a 1987 Volvo B6FA diesel bus to a mobile home. According to them, the shift towards bus life was brought about by a desire to experience more than the typical 9-to-5 grind.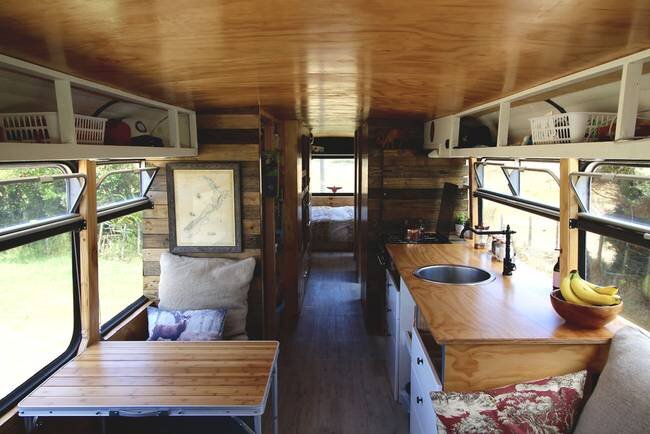 "We were wasting our lives going to work everyday, putting our kids in daycare all just to have a nicer car, comfier couch, bigger TV and flashier house. So, we have decided we want out. We want out of the prescribed life, we want to be free. Free to spend as many of the hours we have left together. Watching our kids grow up, having amazing experiences and truly living."
It took about a year's worth evenings and weekends to complete the conversion, while also juggling parenthood and maintaining their full-time jobs. The layout is similar to other bus conversions – I guess there are only so many ways you can incorporate a living room, kitchen, bathroom and bedrooms into a 8-by-40 foot space.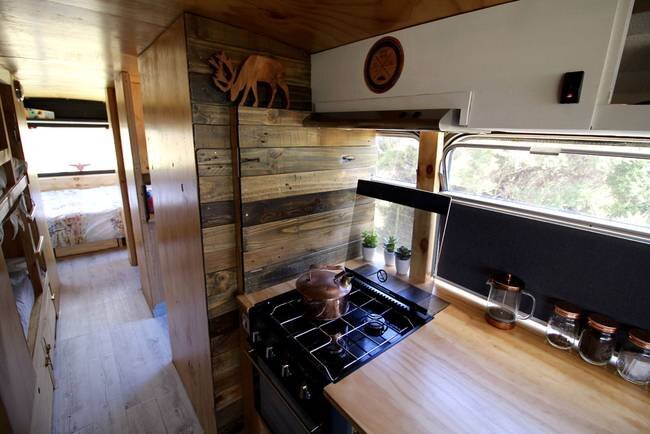 The front of the bus is occupied by a living room. Surprisingly, there's little clutter to be seen. They've kept everything hidden away under sofas, and other nooks and crannies. The living room leads directly into the kitchen, which is completed with wooden counter-tops and an assortment of cabinets, drawers and storage closets.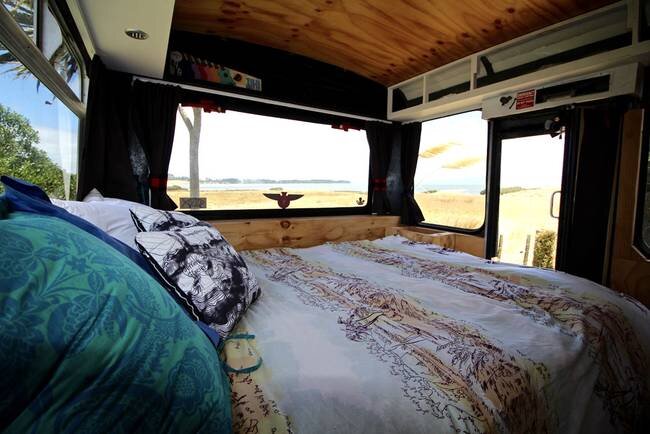 The children's bedroom can be found in the next section. Here they've opted for bunk beds and taken advantage of under-bed storage. The bathroom can be found opposite the kids bedroom. The final room in the home is the parents bedroom, which again, takes advantage of under-bed storage.
With a 750W PV array and gas appliances, the family a reasonably independent from the grid. In total, they spent $7,000 USD buying the bus and a further $15,000 USD on renovations.
For more tiny houses check out this truck that's been converted to a luxurious solar-powered tiny home. Or, Barrel Top Wagons unique getaway from Devon in the UK. See all tiny houses.
Via TreeHugger
Photos: Bus Life NZ